Getting Started on a Fast Track to build and complete a dedicated Theater in at/under 4 weeks time frame
This dedicated Theater for this year's Memphis VESTA Home Show...and you can be sure I'm glad not to have to deal with a inappropriate and non-dedicated Room with a Window behind the screen like I did last year!
http://www.avsforum.com/t/1432177/painting-onto-a-106-tab-tensioned-screen-with-silver-fire-v2-5-4-0
(....in fact...the Wall I just framed up covers the only window...
)
I'm designing this room to be a very affordable Theater, one that can easily be installed in most any "Bonus Room"...and feature amenities that are normally only present in Theaters that cost at minimum 2x or more the cost of this one. I'm all about creating Theaters for the "Every Man" out there who has big dreams and a miniscule budget.
I hope this expose' will give others similar goad to try such projects, and it is my intent to show how easily and affordable it can be done.
Features to include:
128" Diagonal 2.35:1 Constant Image Height Screen, Spray painted onto Drywall w/ Silver Fire v2.5

3.0

Two level Seating (8" Tall Platform)
4 Directional "Wall Wash" Cans w/Spot Lamps
Ultra Dark Slate Gray Ceiling (Central Tray & Sloped) and closely matching color Carpet
Blood Orchid Deep Red (Flat) Knee Walls, Screen Wall and Rear Wall
8 SeatCraft Sienna Motorized Theater Chairs (Black Leather) w/LED Accent Lighting and Lighted Cup Holders
Onkyo TX-NR 818 7.2 Receiver - configured to drive into a 7.4 system
2- Lava 12" Powered Sub Woofers recessed into each corner of Screen Wall
7 Channel Speaker system featuring 18 HAS #801 Audio Transducers. 4 ea. @ Left / Center / Right - 2 ea. @ Left / Right Surround - 1 ea. @ Left / Right Center Rear
Oppo BDP-103 DVD
Panasonic AE-8000U LCD Projector w/Lens Memory
Darby Doublet
4 Clark Synthesis TST209 Tactile Transducers (2 under Floor of the Front Seating - 2 under Platform)
AudioSource Amp-310 Amplifier for Tactiles
Harmony 900 Remote
As some will make note, the choice of Equipment is modest...but I have found that if judicious choices are made and the system as a whole is properly balanced with the Room's design and potential, a great deal of value-to-performance can be had.
As of yesterday's start, I have gotten the Screen Wall Framing accomplished. Today I will be installing the Left / Center / Right Transducers and stuffing the Screen wall with R-19 Insulation in preparation for Drywall hanging on Monday. I expect to paint the screen before next Thursday, have the balance of the Room Painted out by a week from this coming Monday, Trimmed out the following Wednesday, and Carpet Installed the following Monday. Ambitious scheduling though it may seem, it's nothing that hasn't been done before when dealing with all to often uber-tight time schedules.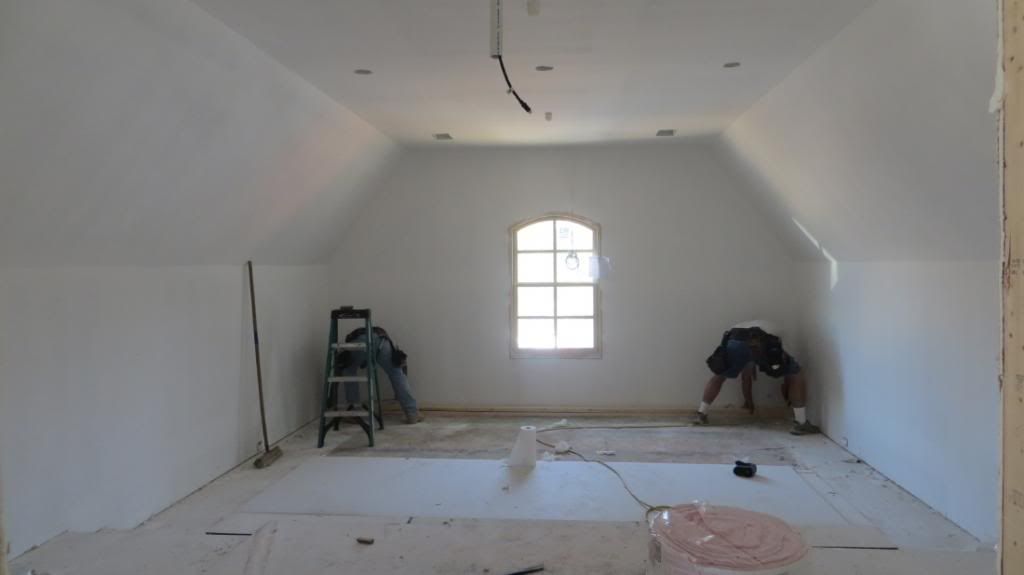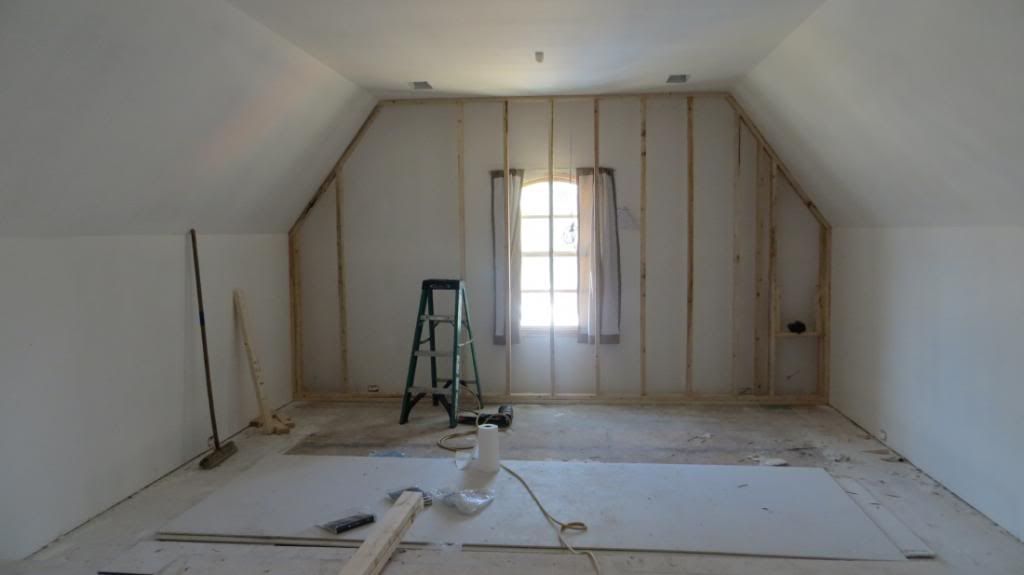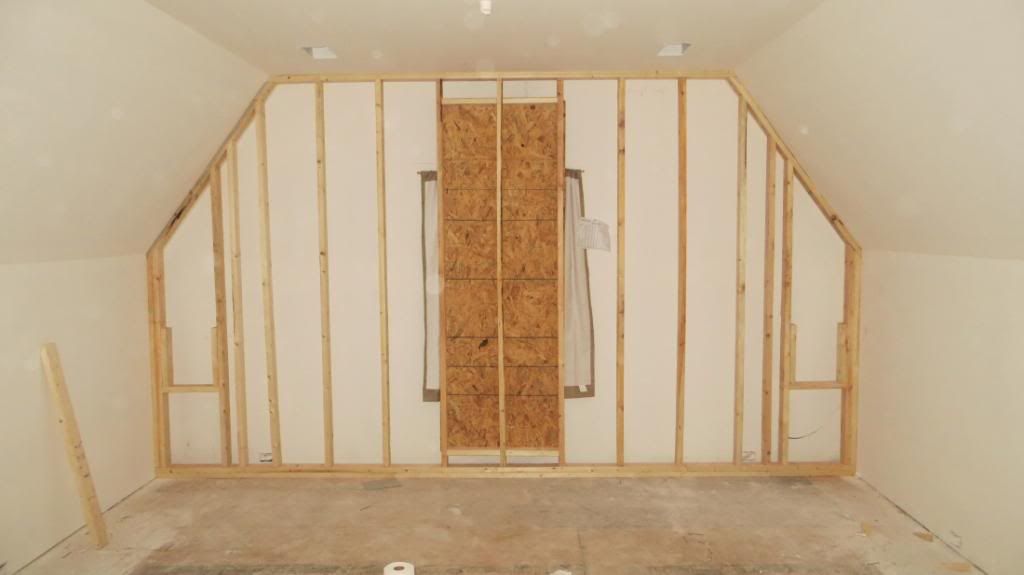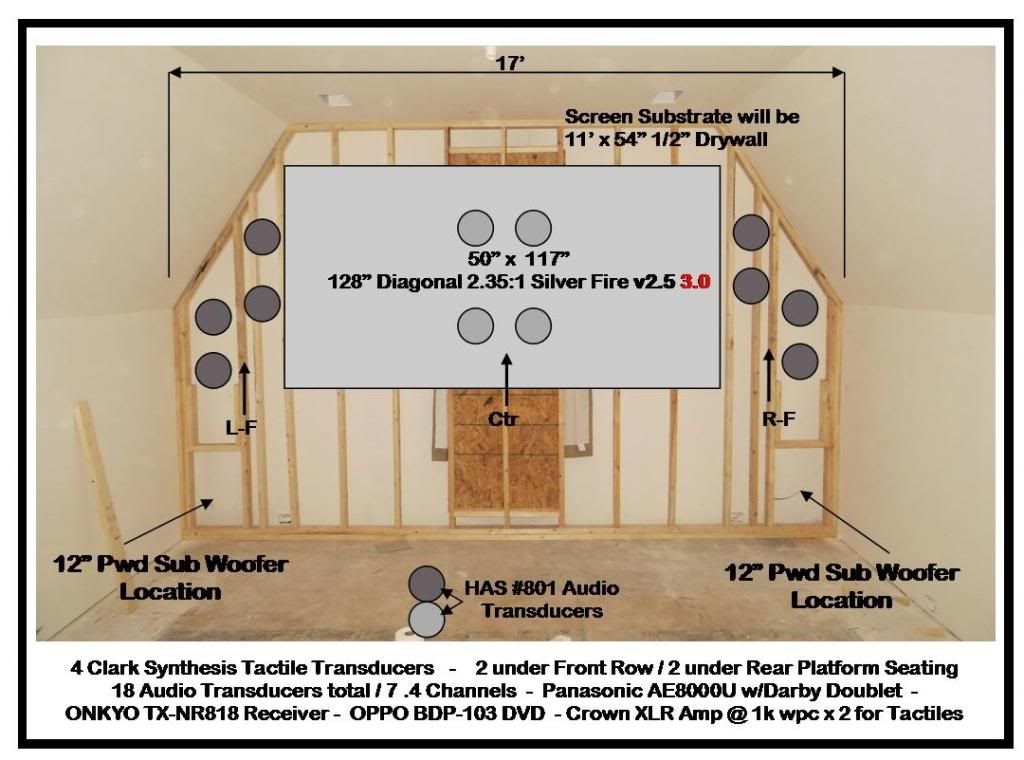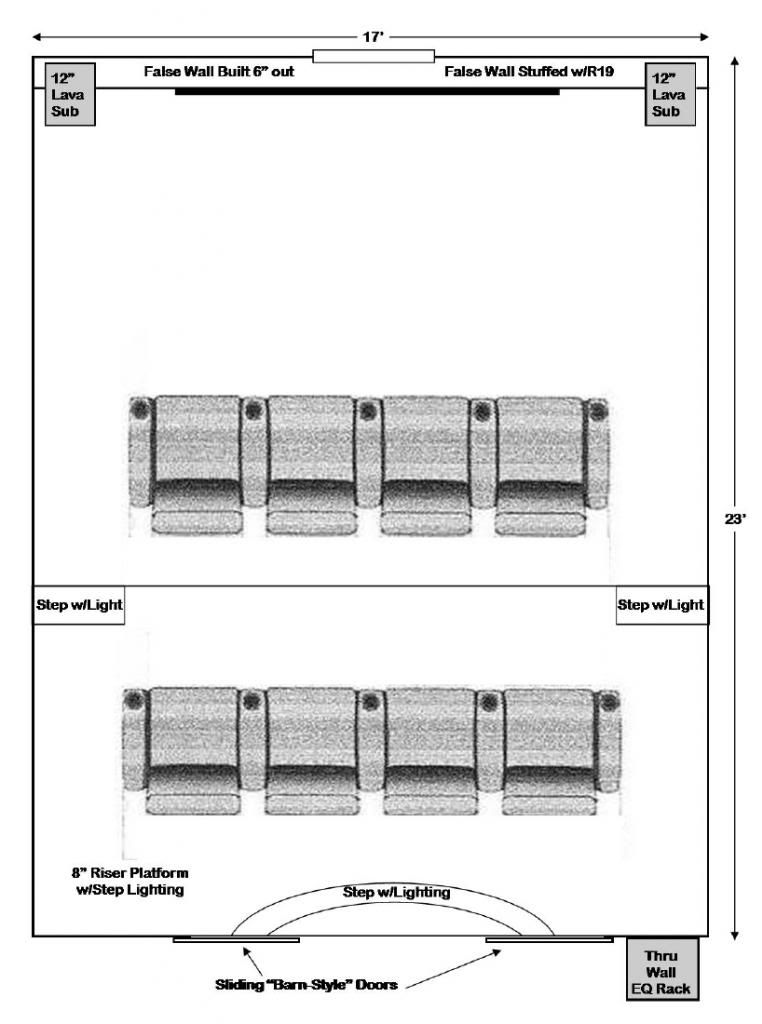 That's about all I have to offer as of today, but more will certainly follow in short order.
I welcome any all questions, comments, suggestions, (criticisms
) and requests for help / advice on other Member's systems