Hi, I have a living room (18x14) and need to fit it with 5 ceiling speakers (3 front, 2 surround) for a 5.1 setup. My budget is around 1500 dollars. Ceiling are not insulated (1st floor of a two story house) and have around 15 inches of space. I'm very new to ceiling speakers so any advice is appreciated.
I believe I can get theTC80i for about 200 dollars each on Amazon or I can spend more and get the speakercraft aim 8 three for about 300 dollars on ebay (supposedly they are brand new).
I was wondering if it was worth the extra price. I'm setting this room up for my aunt and uncle who mainly will be watching blu-rays. I don't think they are real audiophiles. But at the same time I don't want them struggling to hear voices and I don't want the surround speakers to be too direct (I'm really worried that the couch is too close to the surround speakers).
It's going to powered by a sony str-dn1040. Haven't decided on the subwoofer. Note that Floor speakers are out of the question since they have little kids.
I also plan on installing a projector and a ceiling recessed projector screen but that's a whole different discussion.
Here's an image of the living room that I need to be work on, it's basically a standard rectangle: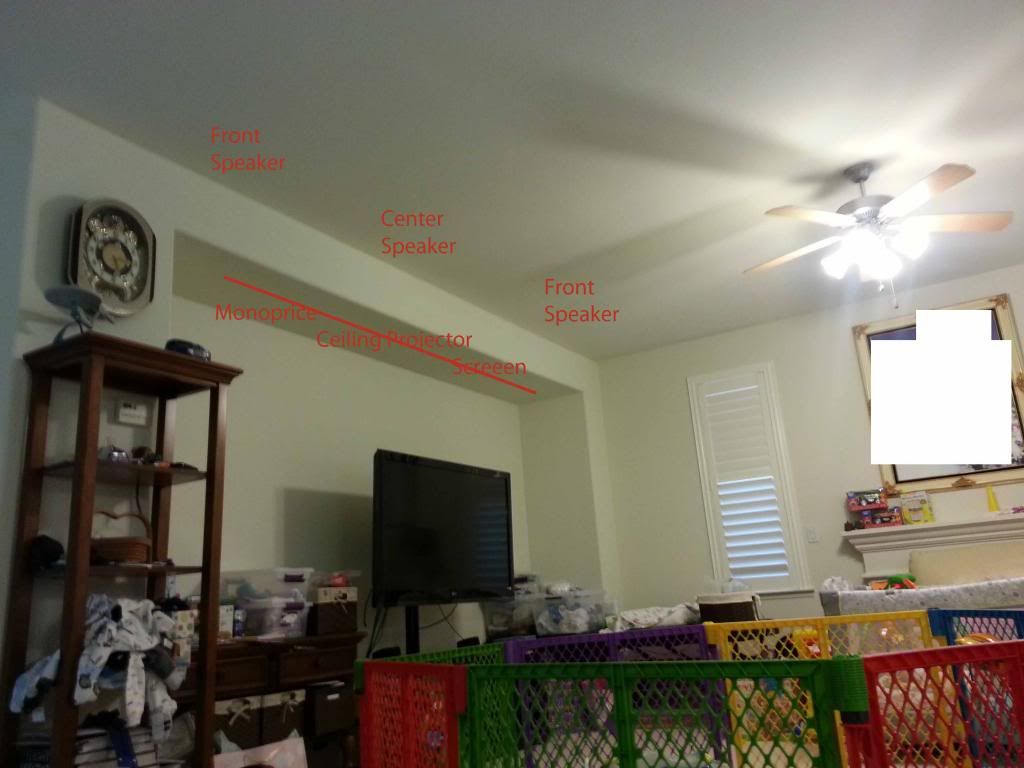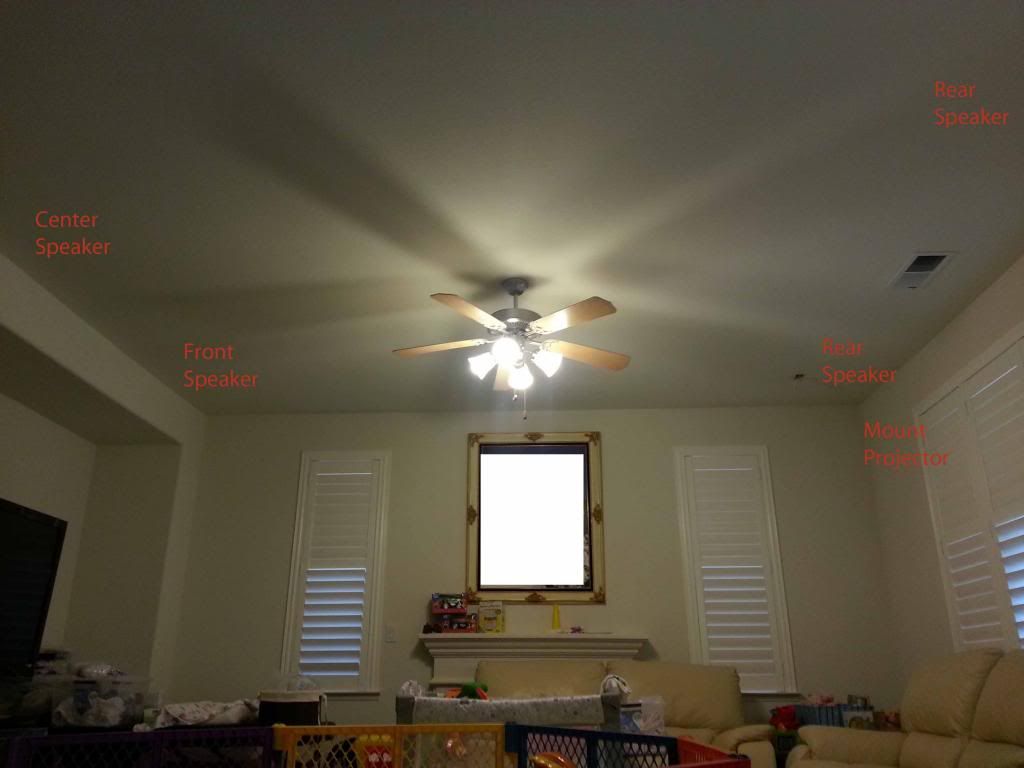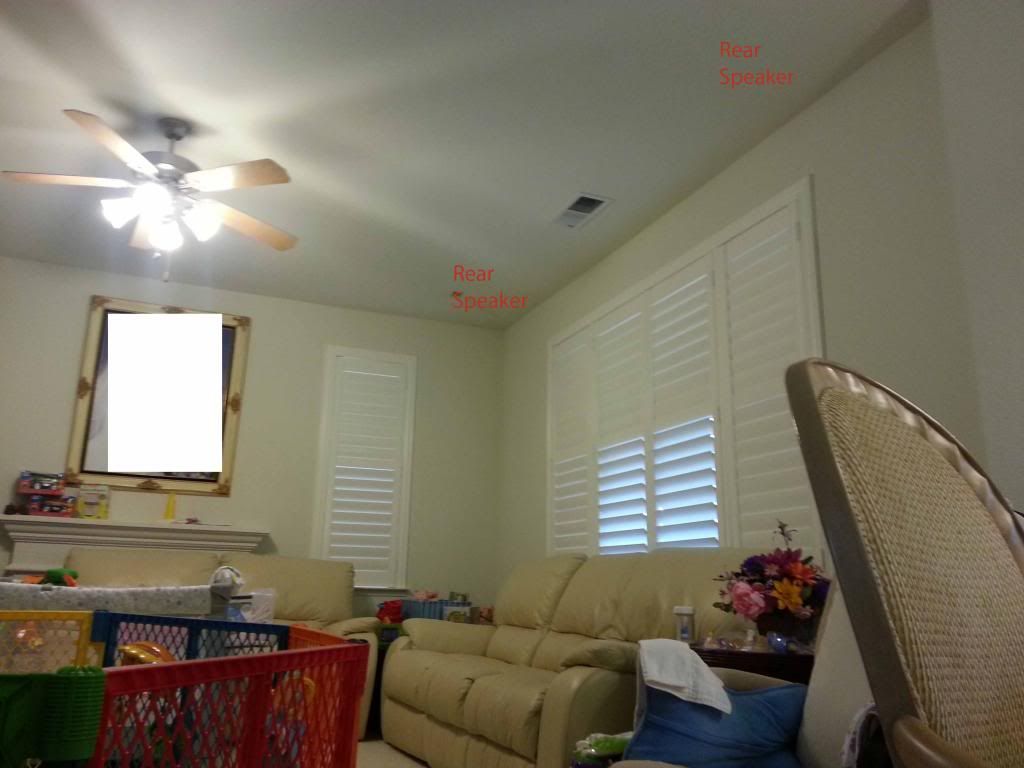 Thanks in advance.