This area, roughly 13x26 is going to be my dedicated theater space. I had a dumpster delivered today so the remodel just began for the entire basement.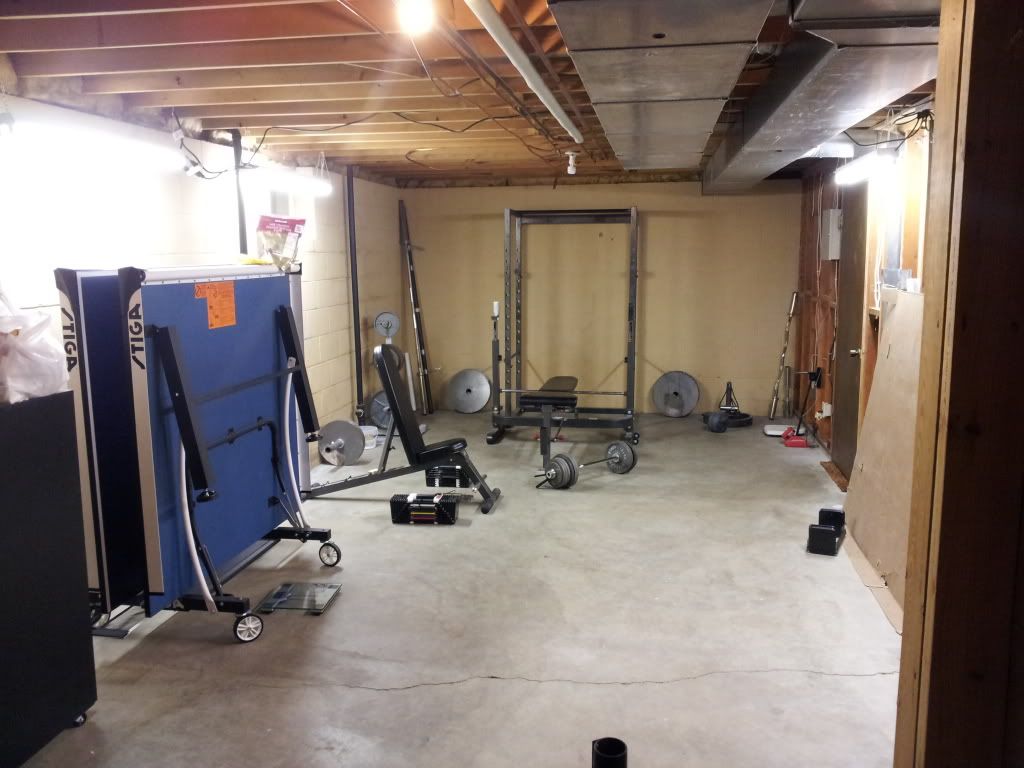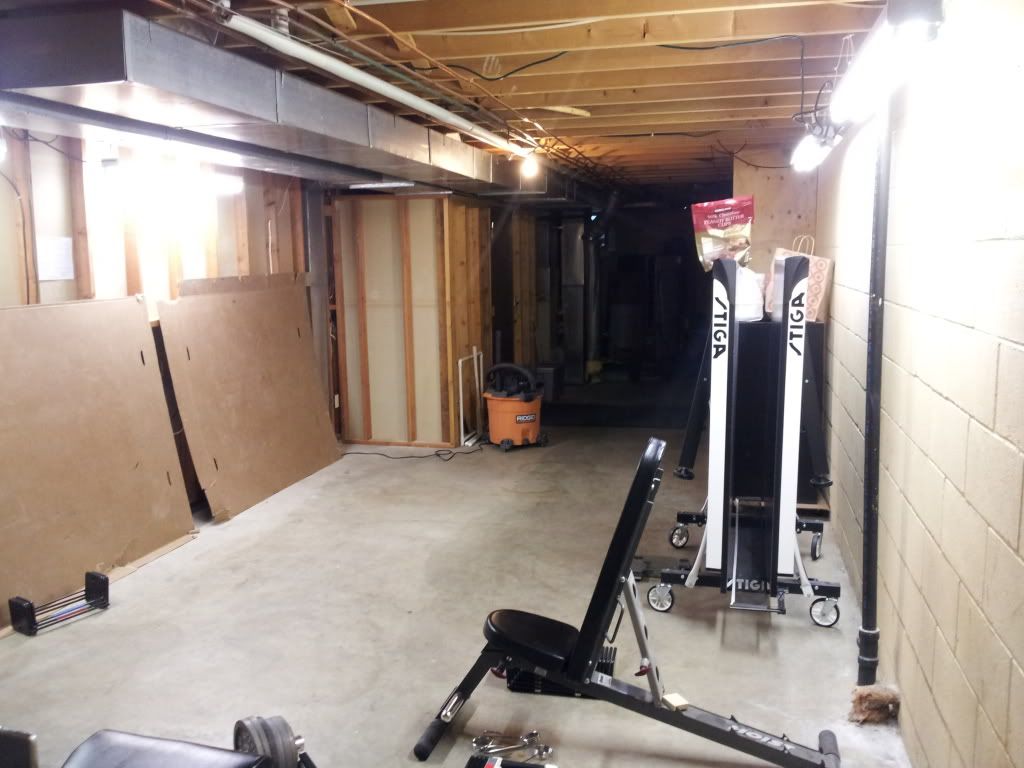 Here's what's going to be in there for subs: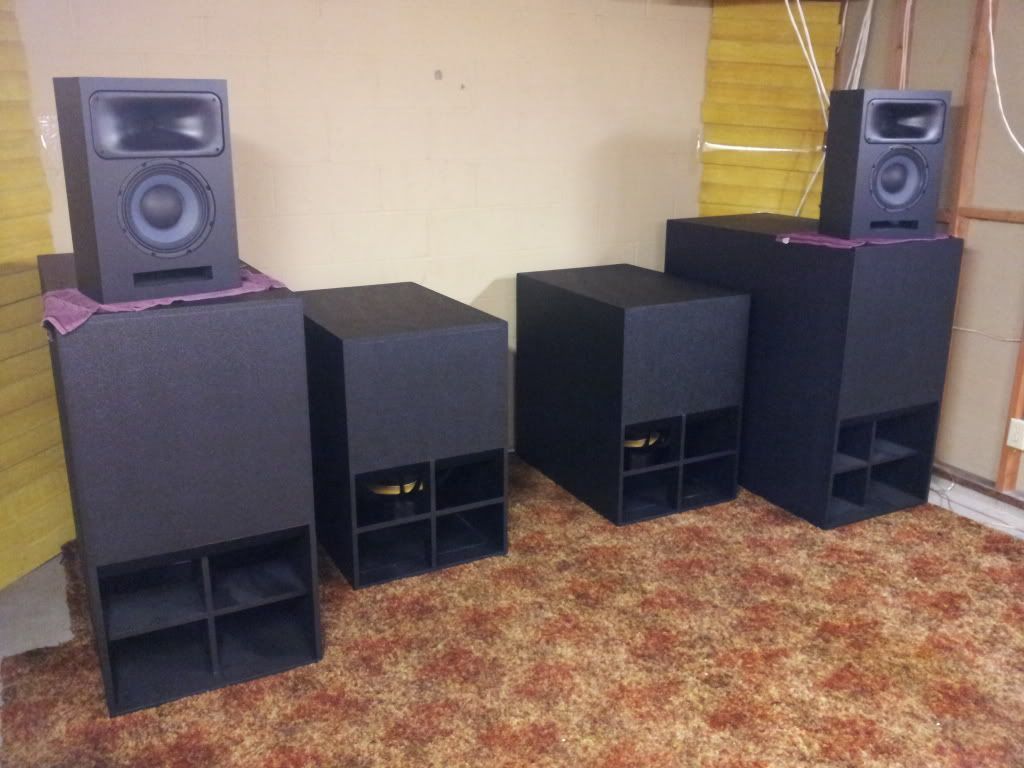 My question is about that main wall and the rear wall I'll be putting in. I need to beef these things up...big time.
On my old system, quad LMS 5400s, here's what the wall would do:
http://www.youtube.com/watch?v=KO_wJIst0xI
Well, I've over doubled the 15-30hz output since then, and that wall, which is a supporting wall and very solid already, moves WAY more during some spirited demos...
The other two walls are obviously concrete, but what can I do to make the other two wall as sturdy as possible?
Double up on 5/8" drywall? Anything I can fill the wall with?
I'm looking for ideas, I don't care how crazy!