How can you start a Theater thread without a name? Finally, someone on AVS said they had been to Toronto, "Why not make it a winter theme?"
I was hooked on Game of Thrones at the time; I have a turret and a big tree, so there you go!
A HT has been something stuck in my head since my wife and I bought this 1907 house 22 years ago. It has evolved a bit. Originally I was going to start restoration with the inclusion of an addition. The HT would seat maybe 5 or 6, more with pillows. A massive 50 or 60" screen and an awesome stereo system.
The addition didn't happen, so a space in the existing basement looked good, but we were using it as a bedroom.
Around 2001, I was taken to a Lenbrook warehouse sale, I swear to god I wasn't going to buy anything! I came away with a small PSB 5.1 set of studio test speakers and a new Marantz DVD player for under $500! Which is still in use.
Zoom ahead to 2009 and planning construction Phase ?, I've lost count, and that addition is becoming reality. With a few modifications. The screen was going to be a little bigger and a few more speakers! Oh, and no "planned" pillow seating.
I wasn't on AVS yet. I think I had stumbled on it once but lost it. My research included talking to several high end Audio shops. One place had a fantastic theater set up. I was impressed, until one visit when my salesman was busy, he set me up in the "other" theater. Later, when asked what I thought, I said the sound sucks, how often does this happen? The response was, "We've done 8 so far, 2 are good." Thank you, bye.
I talked to a contractor who had installed two theaters in my neighbourhood. I asked him about room dimensions ratios and he said he just builds a room and lets the audio guys deal with it.
I reached out to my A/V repair guy. He put me in touch with a friend who used to design audiophile speakers in the 80's. We met and got ourselves so worked up about the possibilities that we could do for only, money! I haven't forgotten him, he has some very interesting ideas!
Now I am here. I am following 3 or 4 builds and get shot off to others to follow a conversation. You guys really are fantastic!!! A wealth of knowledge and experience. I love the exchange of ideas, even if my advice isn't followed to the letter.
When designing the addition, I stretched the perimeters to the max, without involving the committee of adjustments. My building inspector/friend remembered a bylaw that permitted the basement to extend past the maximum depth of the house by 2.5 meters (8.5') in the basement.
I went from having a 16' x 17' to 16' x 26' HT and 9' high stepping down to 11'. I appreciate having a concrete step has negative potentials, but with out having a final theater design/designer, everything is pushed to the limits of what I could build. Reality could be built within it!
I picked up a new Bryston 9B SST on line for a steal when the CDN$ was high and it had been bought by the reseller when our $ was in the sewer. It came all the way from Texas, and is actually made only 150 km from Toronto. Unfortunately, my proposed system turned into 7.1 and then jumped to 11.? So, no more equipment buying until I need it!!! ...OK, I had a weak moment a year later when a vintage 1990 McIntosh stereo system fell into my lap with an estimated 100 hours on it!
My goal was to build a combined HT and music listening room. STOP YOUR EYES FROM ROLLING!!! I have sold out and am building a dedicated HT, BUT it will have a dedicated stereo system installed, and I will play with movable/exchangeable surfaces/panels to experiment...
So, some pictures. I've spent the weekend trying to upload 54 pictures into Photobucket. The album wouldn't keep the title or the description without going back and forth, re-pasting the description until it "clicked". If anyone has any insight as to the problem...
This first group of pictures is the construction of the addition which will house the HT. The kitchen being operational, was something of a priority, so it is brought to such a state, with a "few" things left to do...
Here we go! Of course, ask what ever Q's...
EDIT: Click on 1st picture to show the description, then use the arrows on the picture to navigate through the pictures.
0001 Let's get this party started!
0002 5 minutes into it!
0003 2 hours into it. 1st of two 40 yd bins.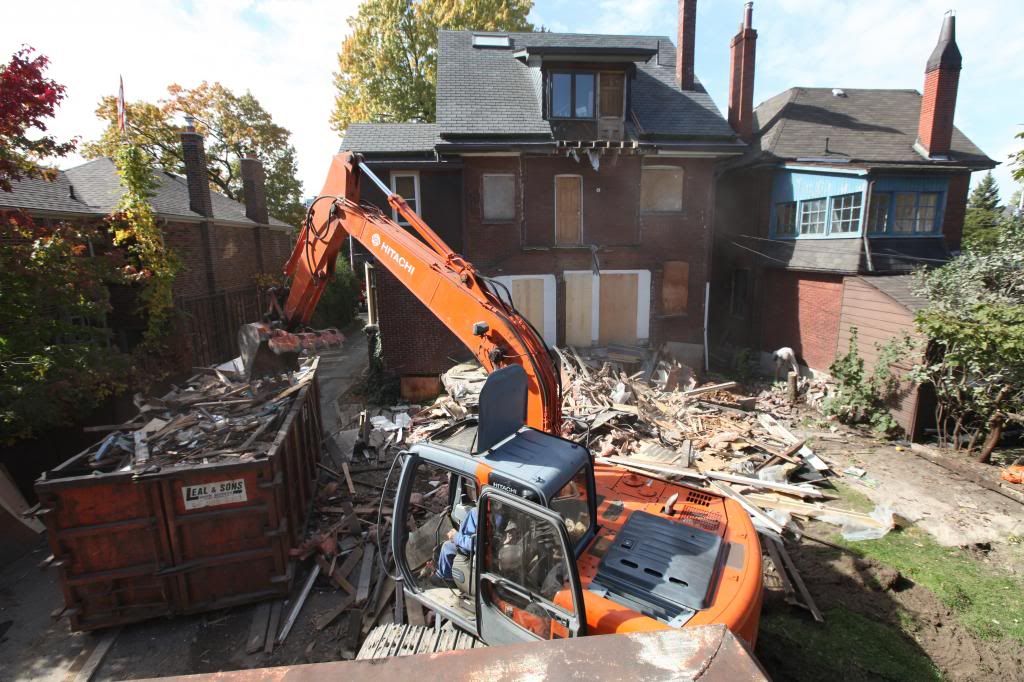 0004 2nd day was Halloween. The operator "dropped" a brick when he showed up and opened the door!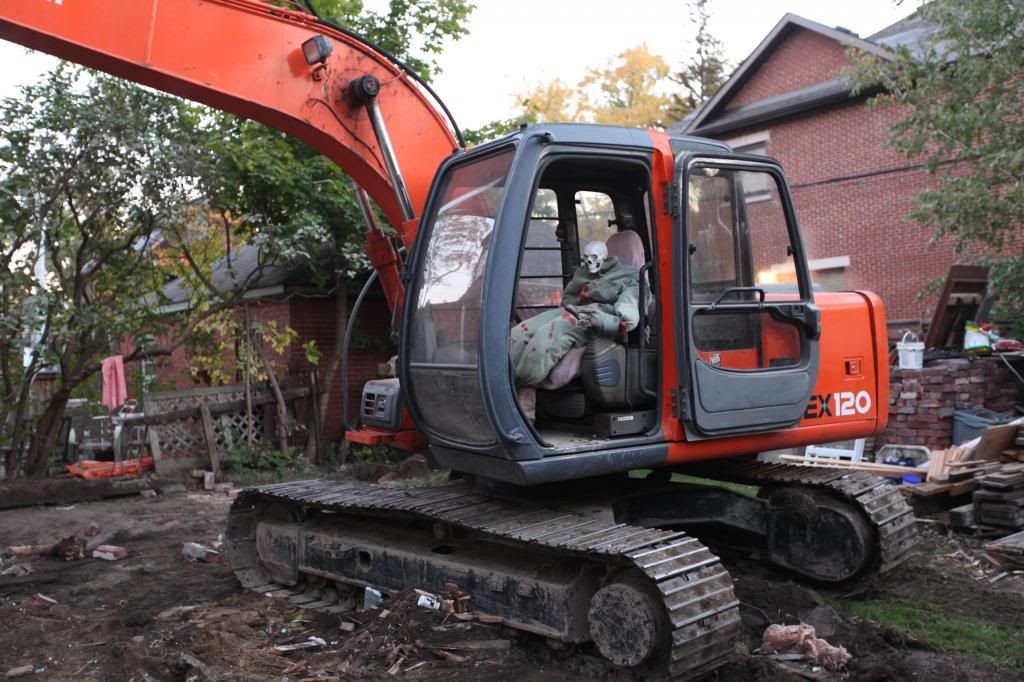 0005 Wife's not here. Go a little deeper!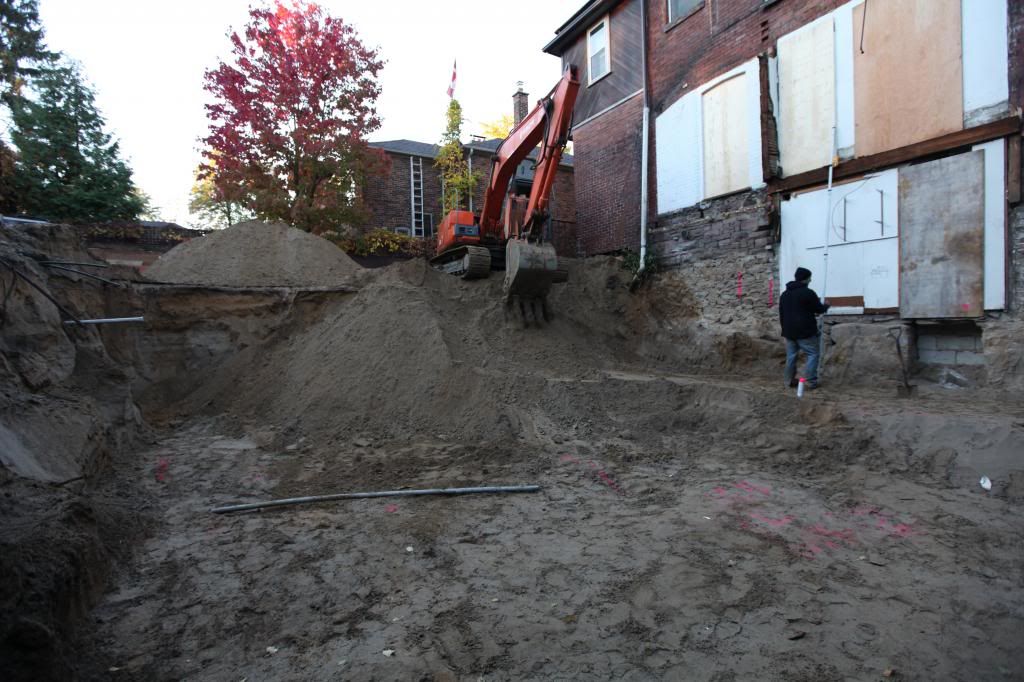 0006 Footings laid out ready for concrete.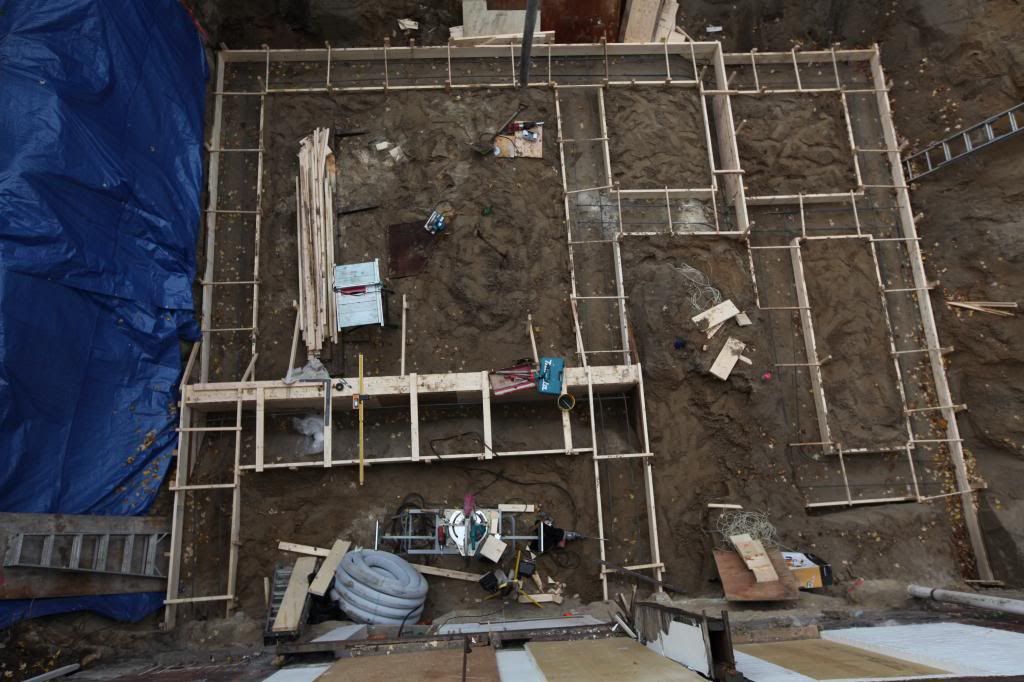 0007 Concrete pump truck set up, waiting for concrete truck.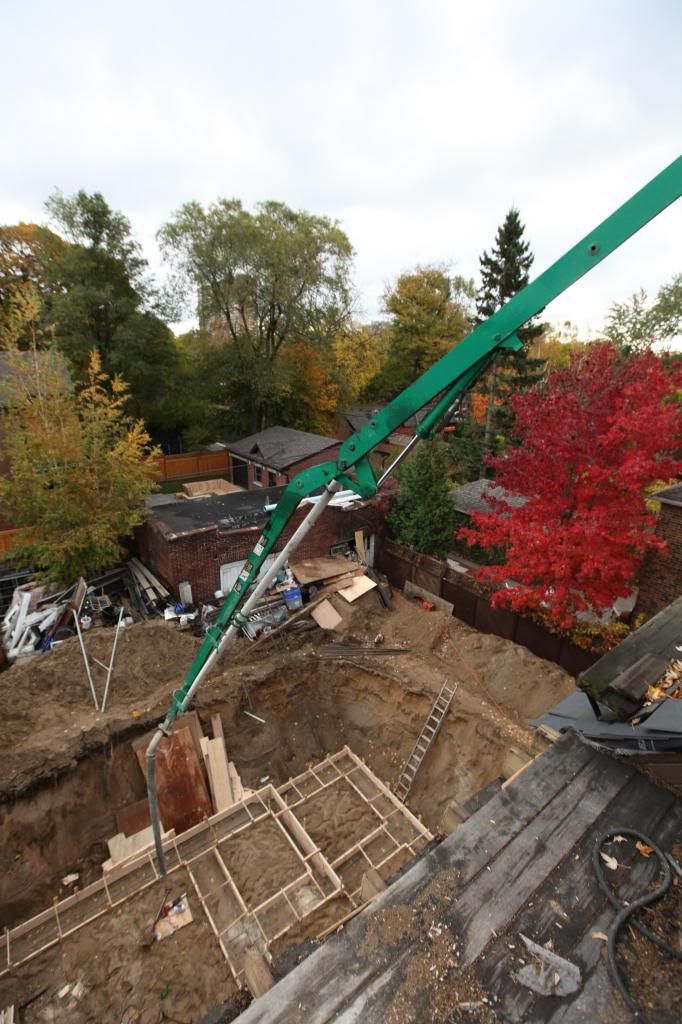 0008 Waiting...
0009 Footings stripped, ready for foundation walls.
0010 HT is the room on the right with the 2' step.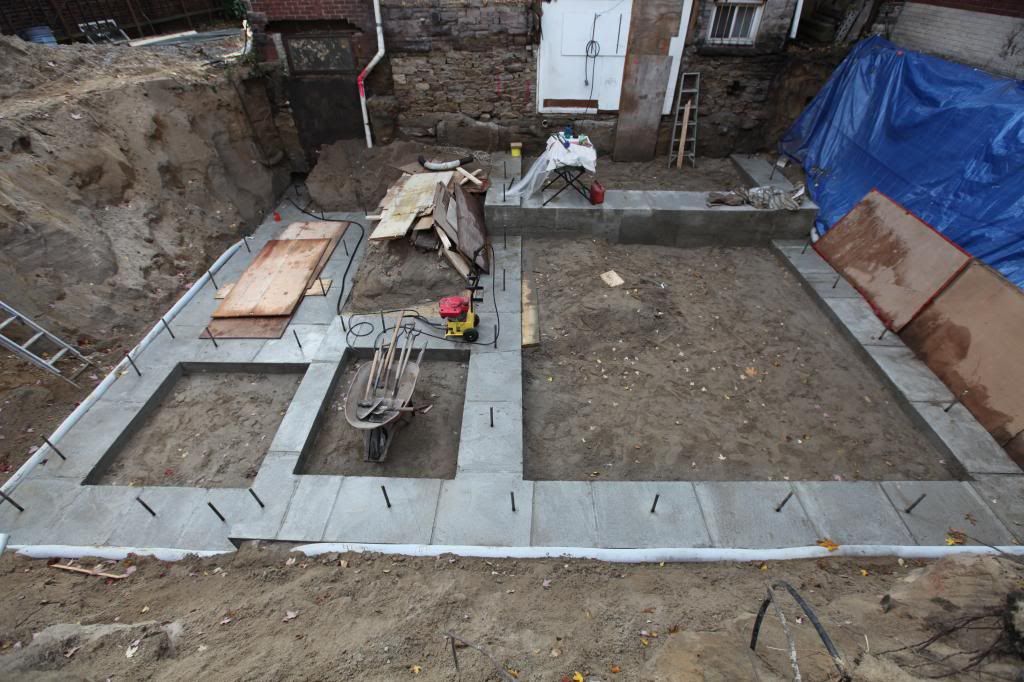 0011 Pile of rebar for the poured concrete walls.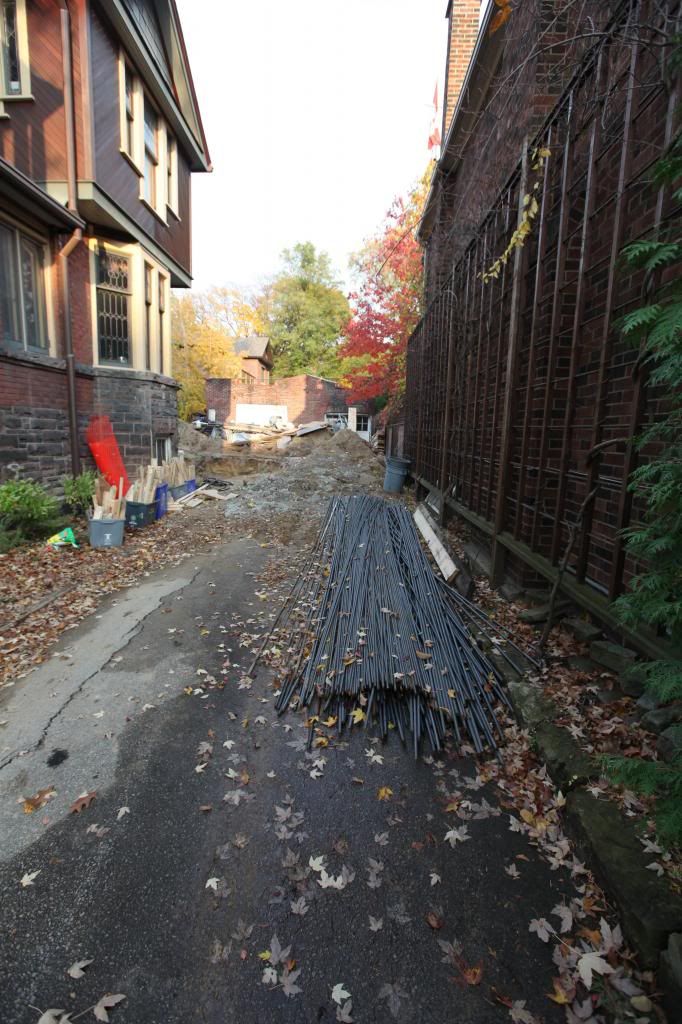 0012 Starting the foundation forms.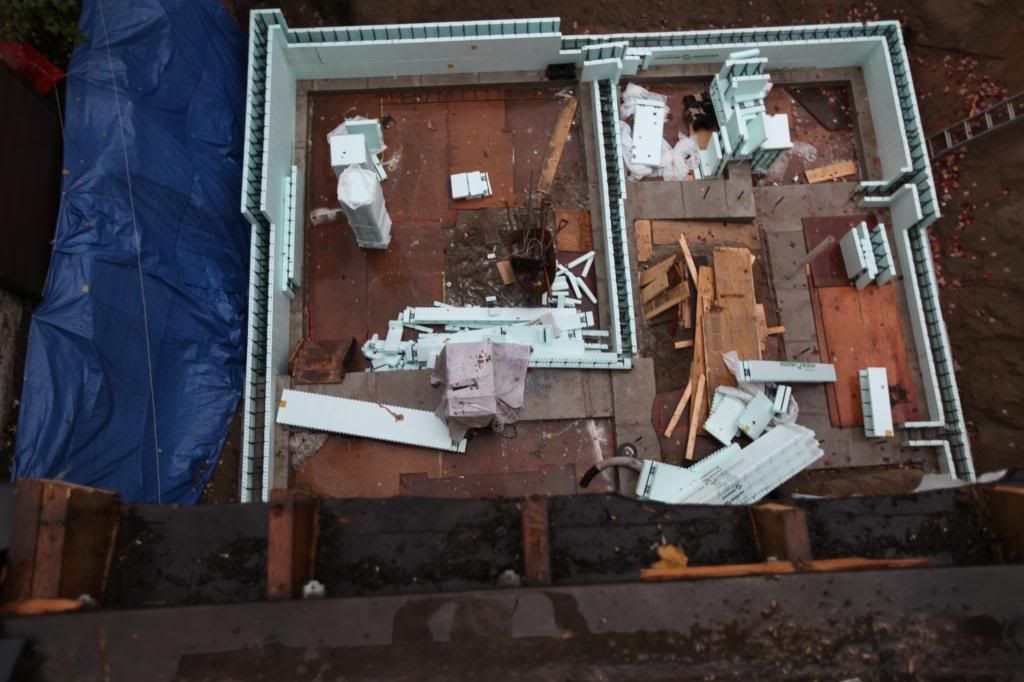 0013 These blocks make up for those of us deprived of Flintstones Building Blocks as a kid!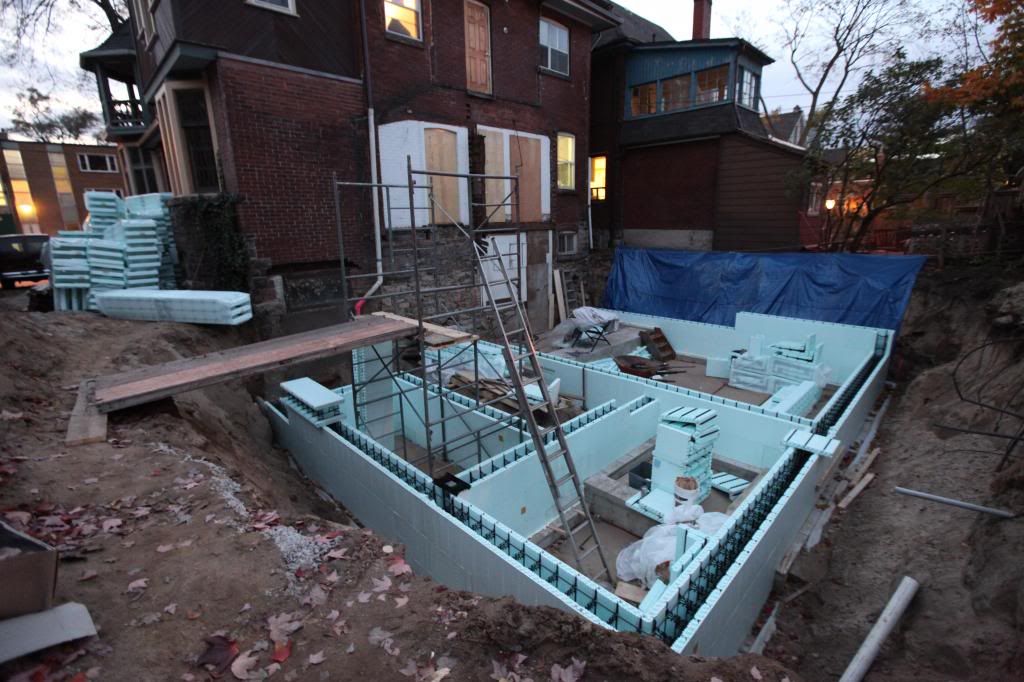 0014 OK, the door isn't going to fit here.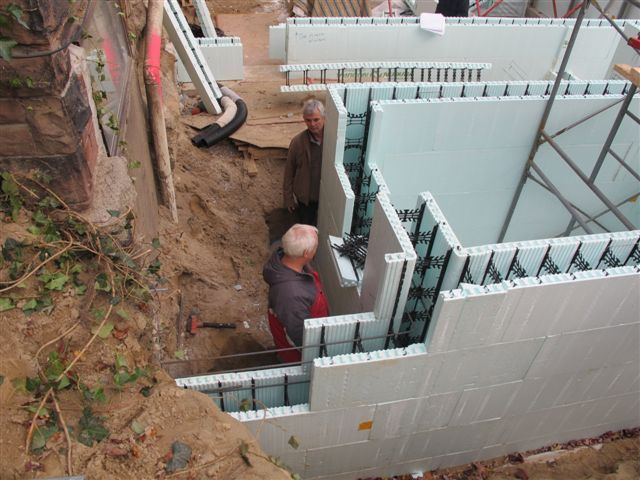 0015 Rat in the maze.
0017 Foundation ready for braces and concrete.
0018 Aerial view.
0019 HT walls ready to pour.
0020 Pouring the foundation walls and parking pad (roof of wine cellar).
0021 Walls filled.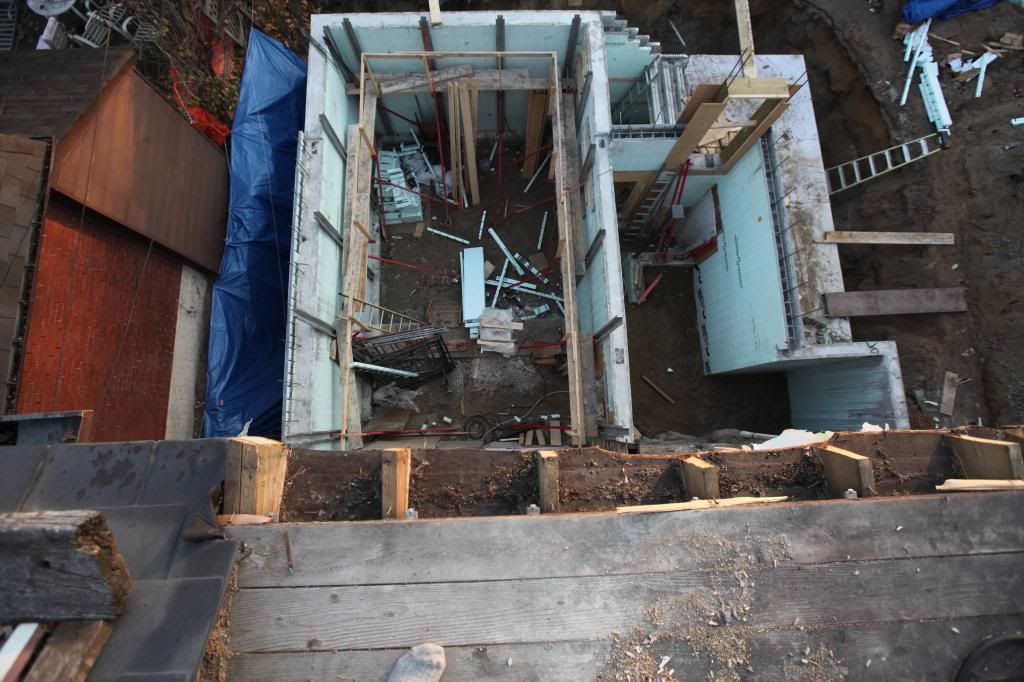 0022 parking pad.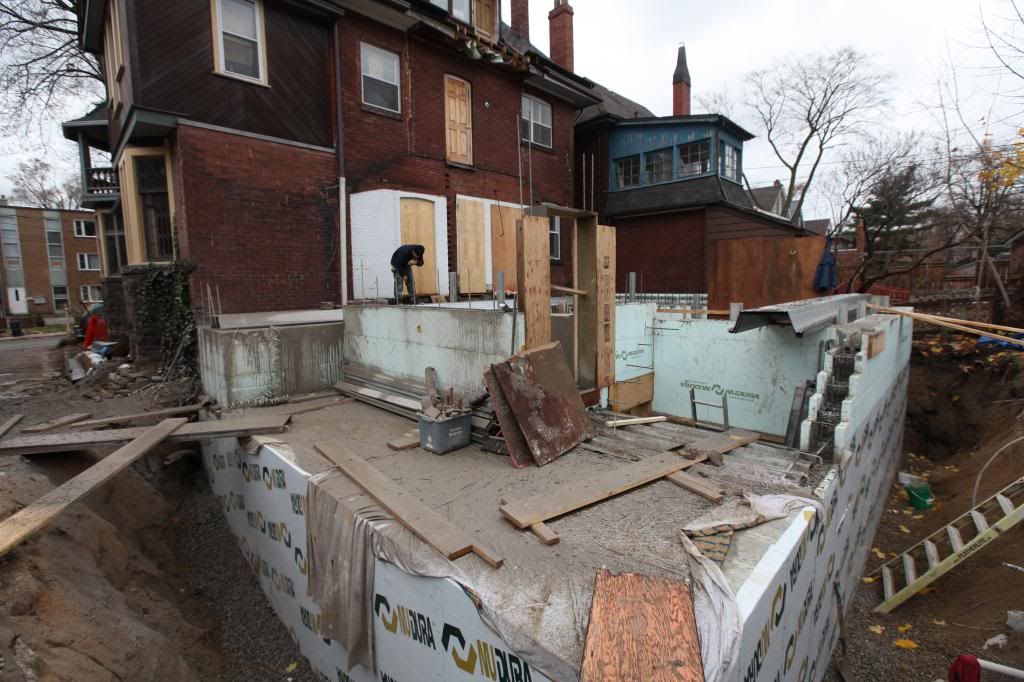 0023 Gravel spread.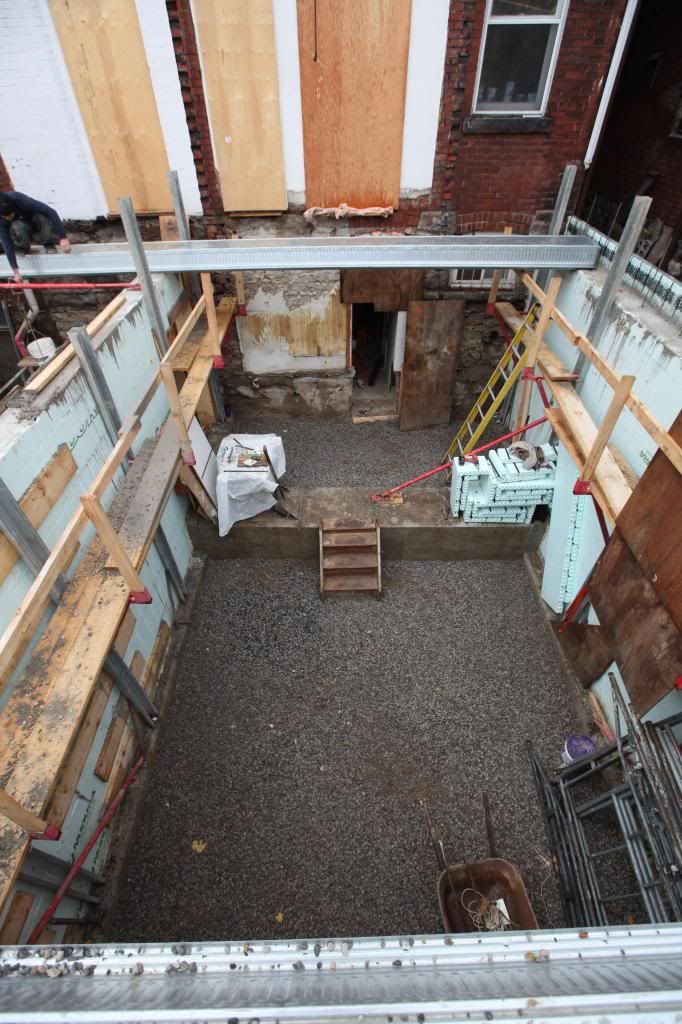 0024 Steel Concrete forms in place. Starting on the rebar.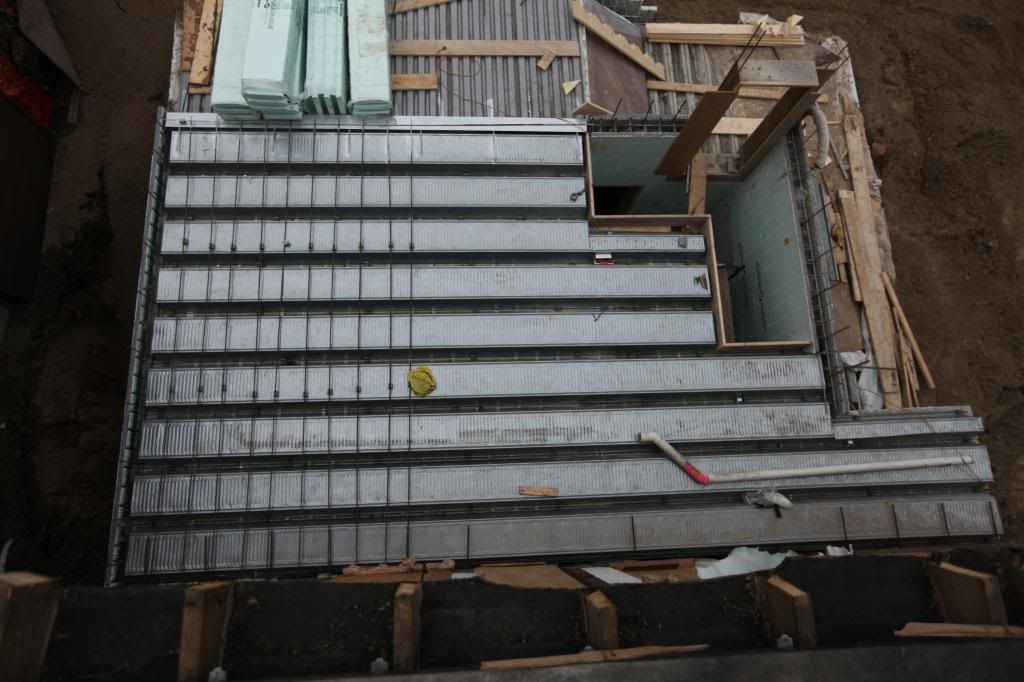 0025 Rebar in place. Red tube is radiant floor heating. Ready for concrete.
0026 Exterior stairs.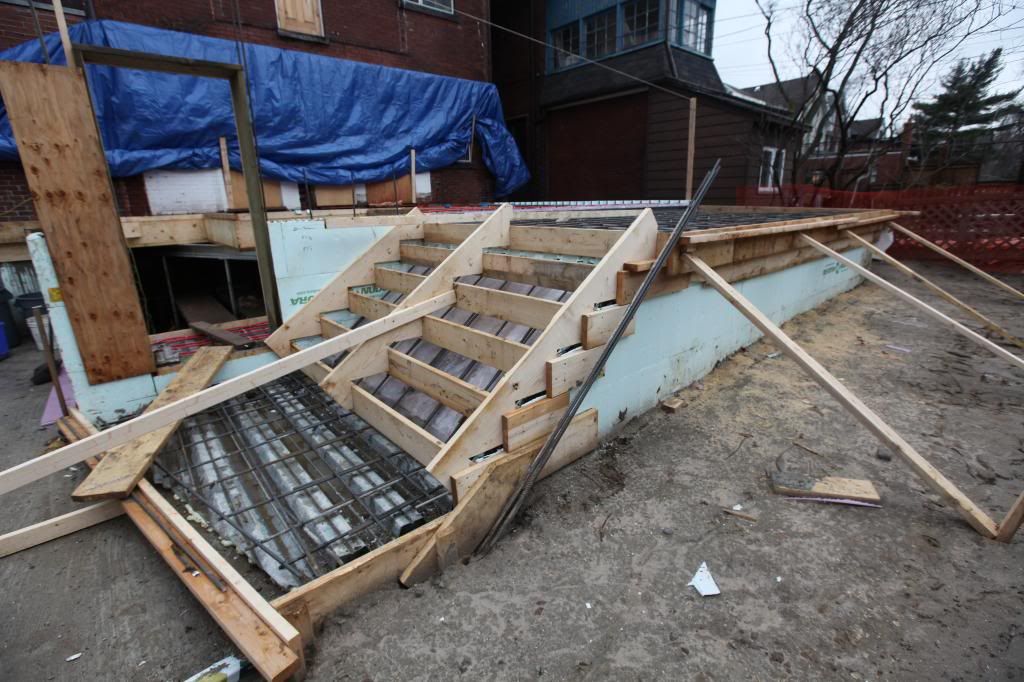 0027 SNOW!!!!!
0028 After cleaning all the snow out of the forms with our bare hands, we poured the 1st floor and stairs.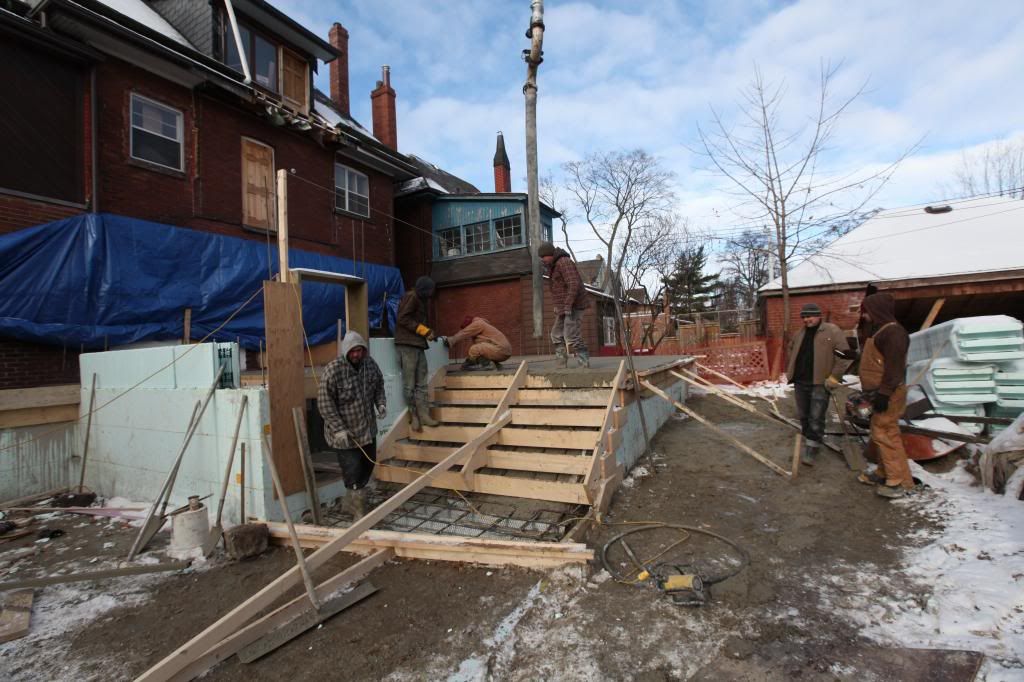 0029 We pulled the blue tarp over to enclose the floor so I could feed the hydro meter to heat the space. -4 C.
0030 Start the 1st fl walls.
0031 Walls poured and tops protected from the cold.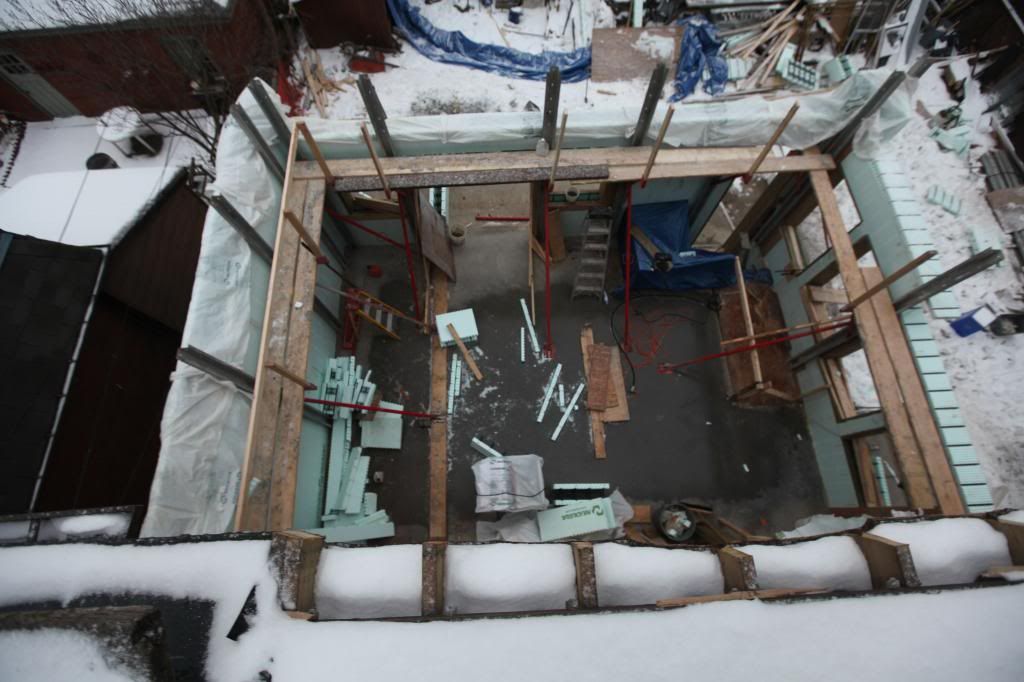 0032 Beams to support smaller foot print of 2nd fl going in. Window stuffed with insulation to try and stop draft.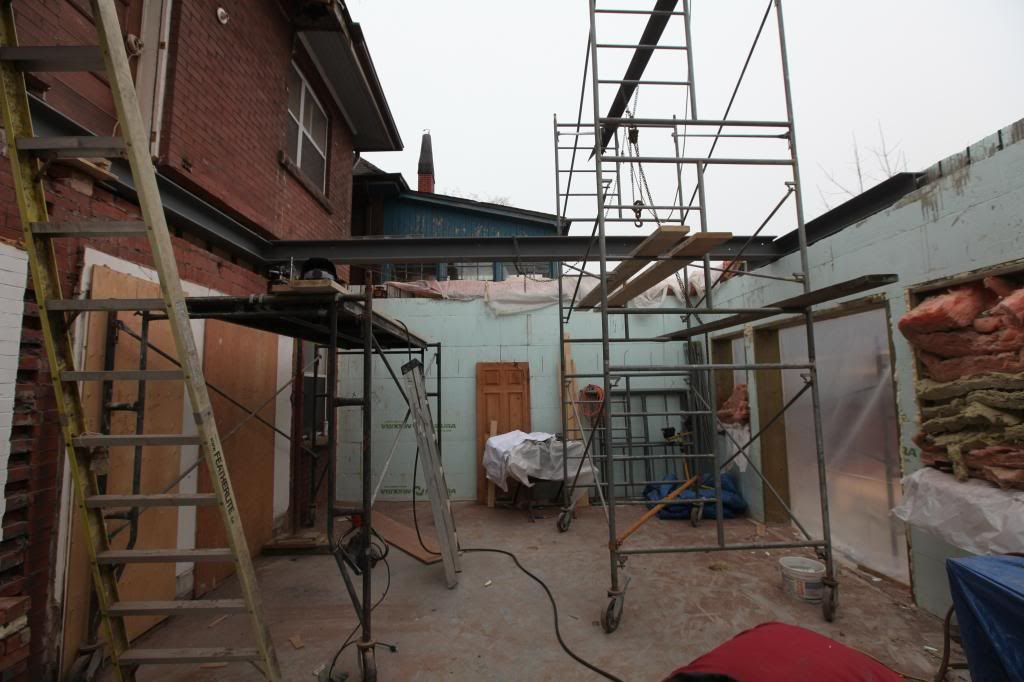 0033 Sky hooks support brick while a 16' beam goes in over future opening to existing house.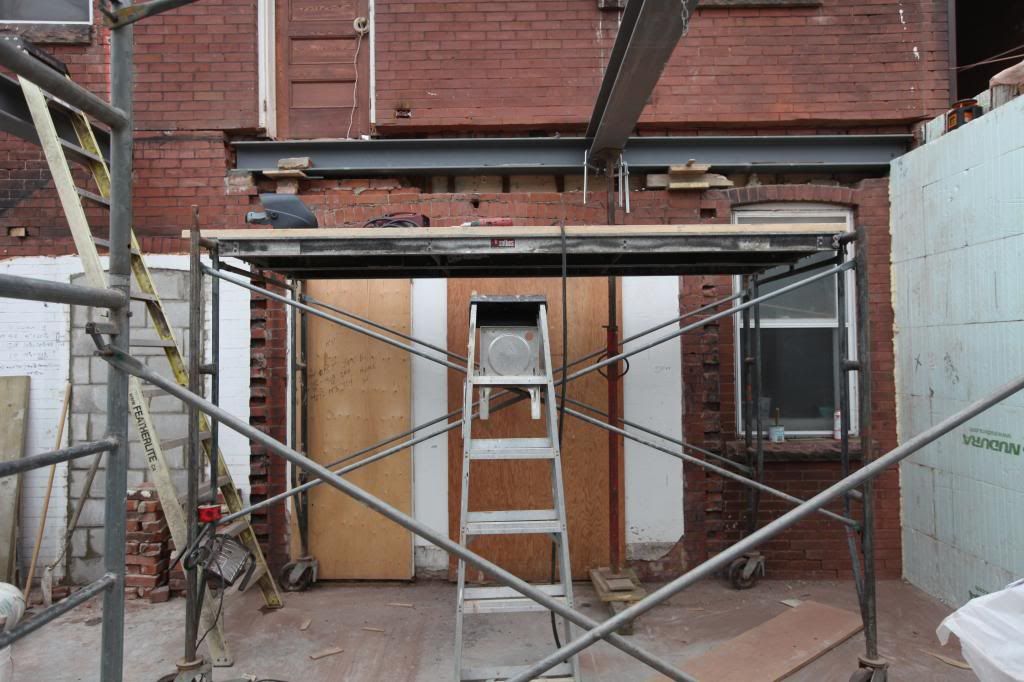 0034 Beams getting welded.
0035 When it's cold we move fast. 2nd fl framed, 2nd fl walls framed and sheathed, 3rd floor deck framed.
0036 Bell roofs framed. Waiting for windows. More snow.
0037 HT. Section of insulated ceiling is under exterior terrace. Floor sprayed for insulation and vapour barrier. 2 lb foam.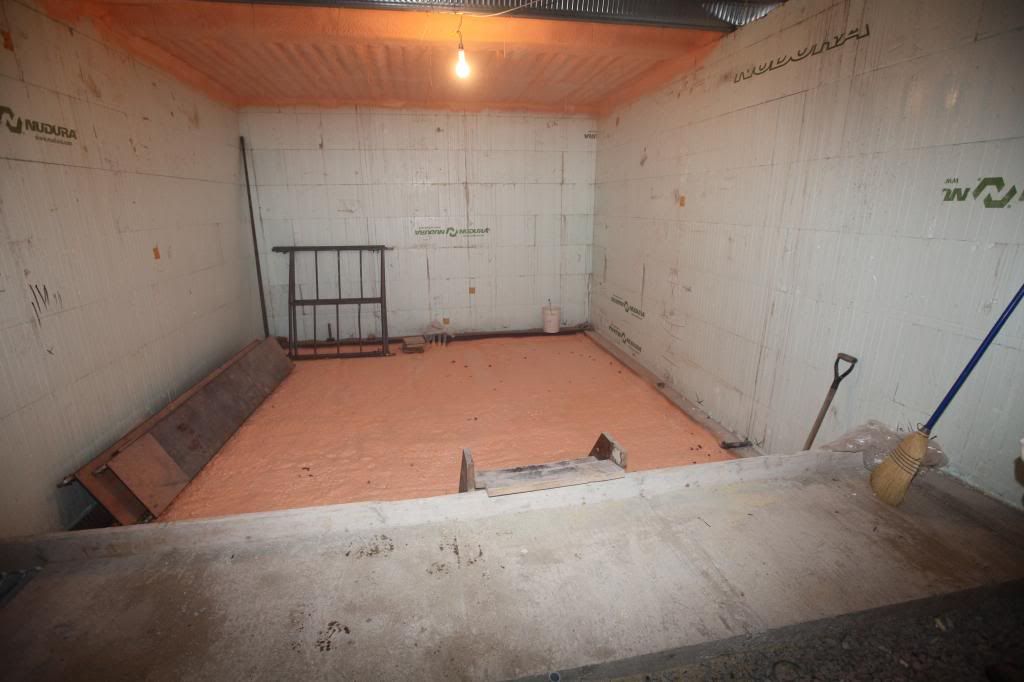 0038 HT upper section. Four 2" conduits run from the front to the back.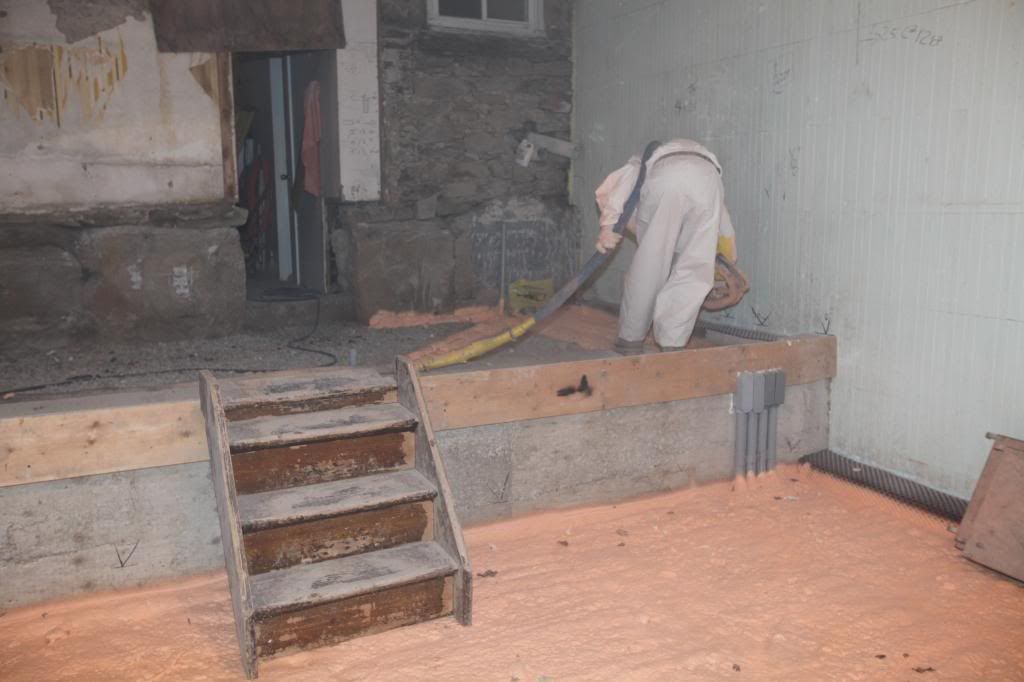 0039 HT radiant floor heating.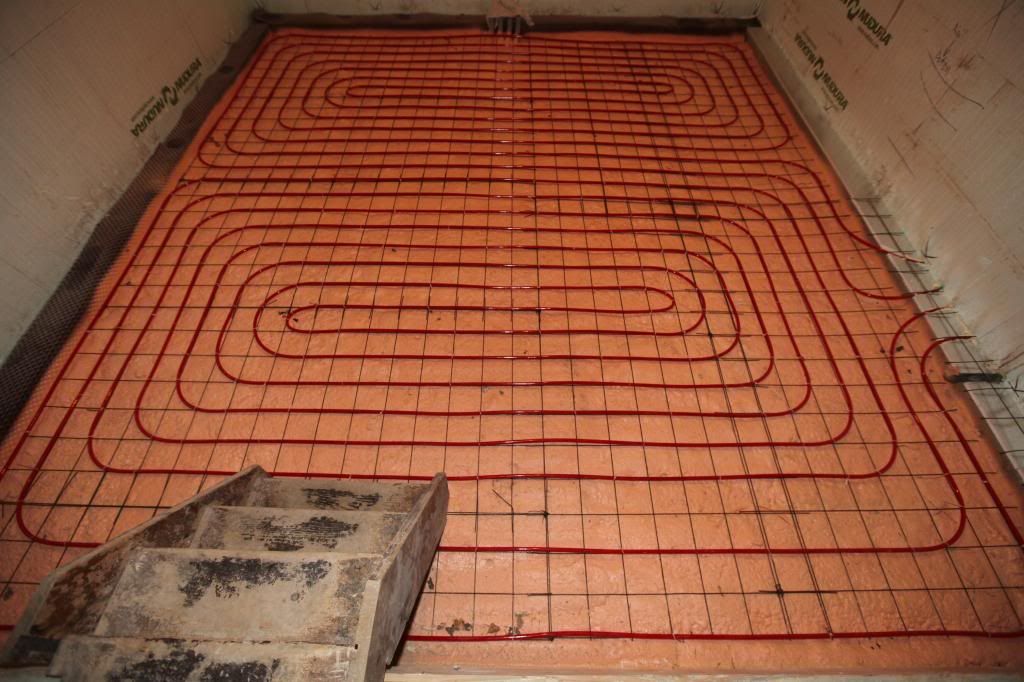 0040 HT upper section and doorway to hall.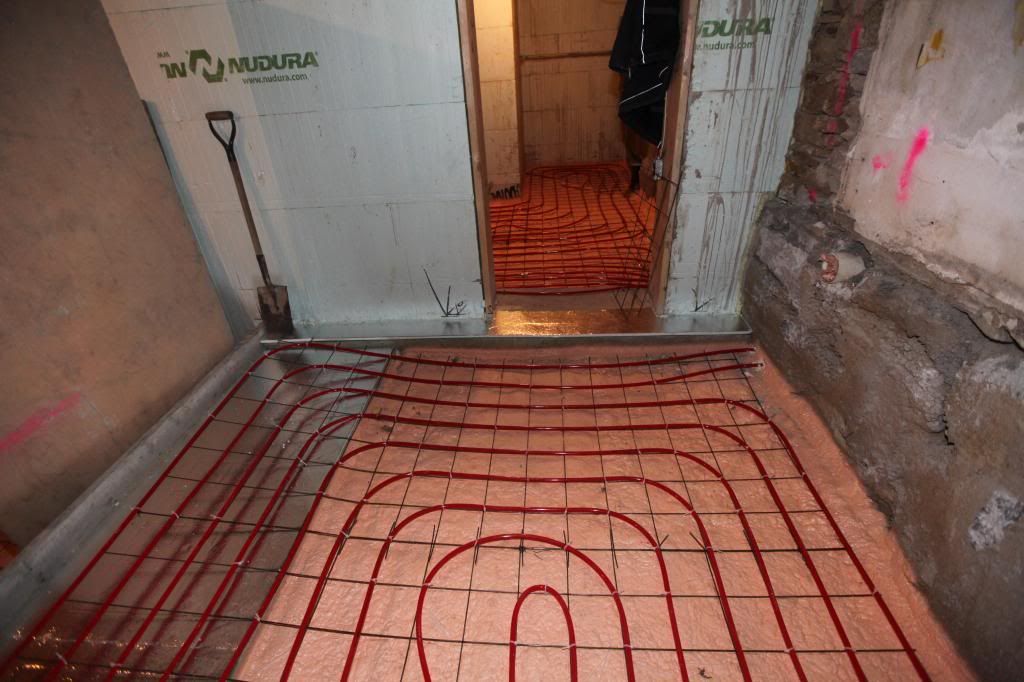 0041 Starting electrical. Wires get routered into foam. Note copper tube above window. It is irrigation for the planter boxes inside at the bottom of each window. Boxes also have drains. Many people have pointed out that it is cheaper to buy herbs at the store... Most windows in. Lead Glass panels are made by a friend from 100 year-old drawn glass that I've collected. They match the pattern in the front of the house.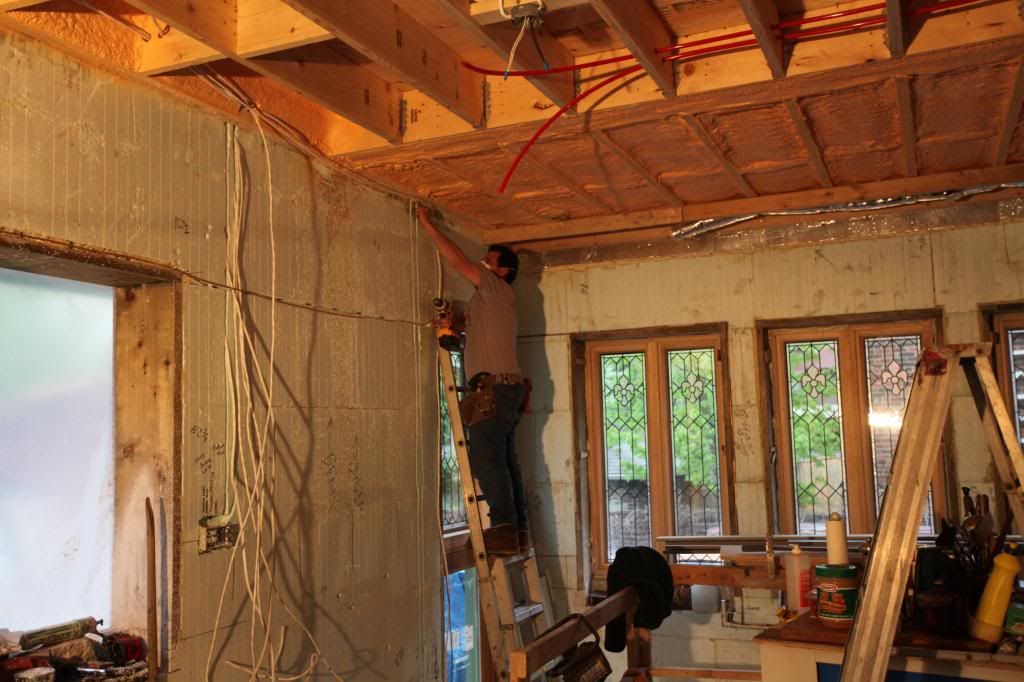 0042 Ceiling under 2nd fl bathroom. Iron drains deaden sound. Silver Spacepak ducts for A/C. Old joists reinforced with plywood. All pipes penetrating a joist or stud get foam or silicone to eliminate squeaking against the wood. The grey beam is over the new opening.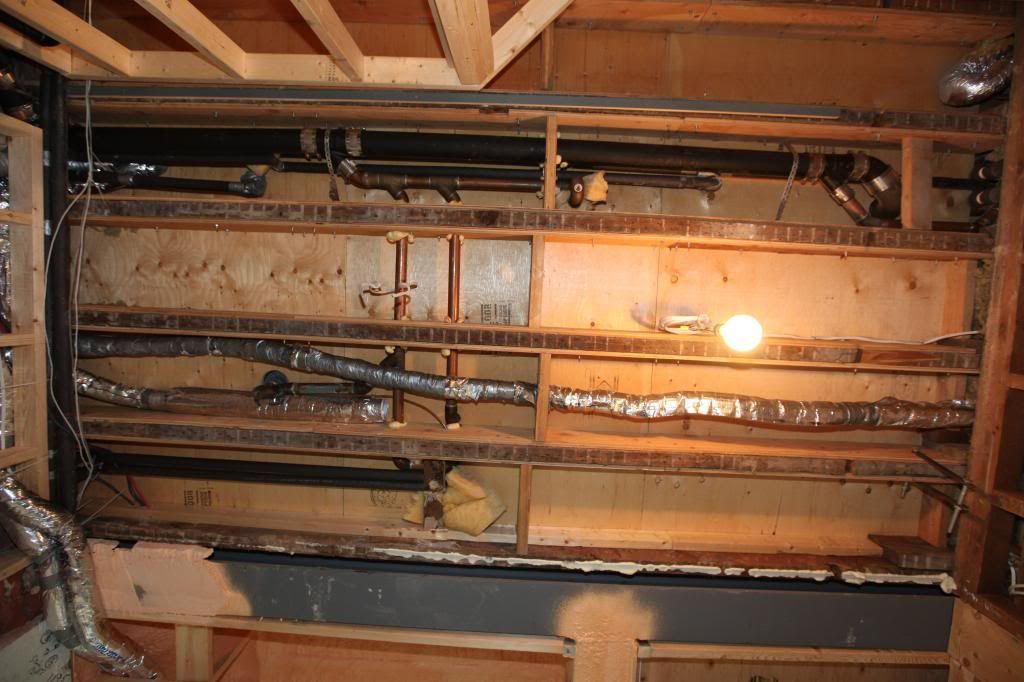 0043 1/2 lb foam going into the roof around skylight.
0044 section of existing wall with 1/2 lb foam. Iron drain pipe got foam. You can barely hear it!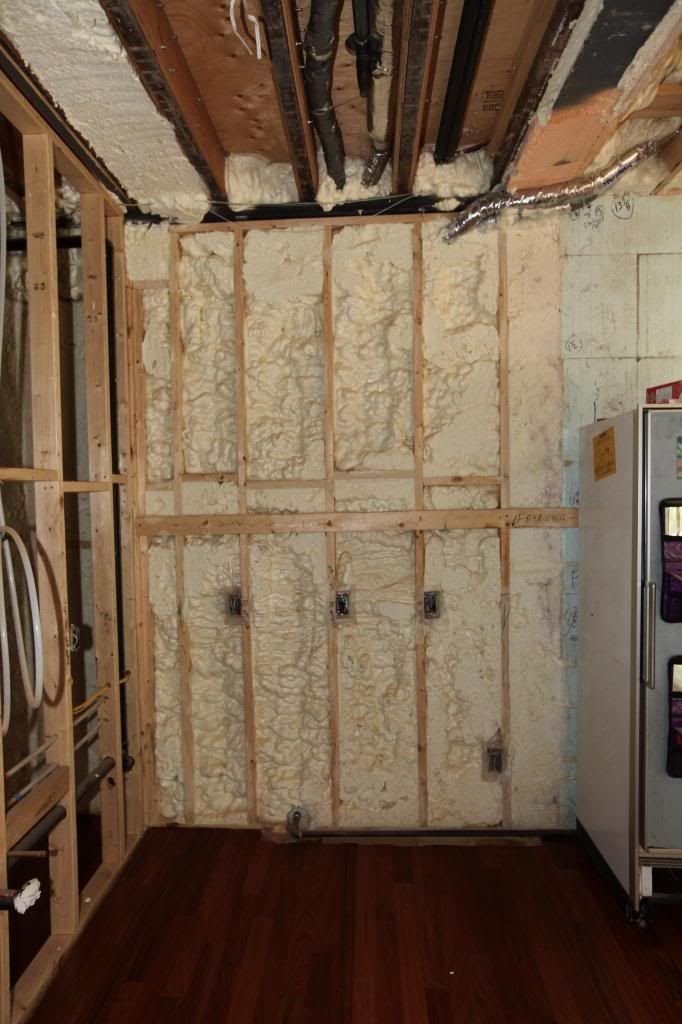 0045 Kitchen wiring layout. Water to stove pot filler. Water...electricity? Is there a problem?
0046 DW's here. This is 5/8 abuse resistant DW and is 50% heavier than regular 5/8 board. Resilient track and sound insulation is in ceiling. Brick wall is now open to old kitchen at right.
0047 Red tubes for new bedroom rads. White tube is water for 2nd fl deck. Blue wires for ceiling speakers. Silver tubes are A/C ducts.
0048 DW up and almost finished.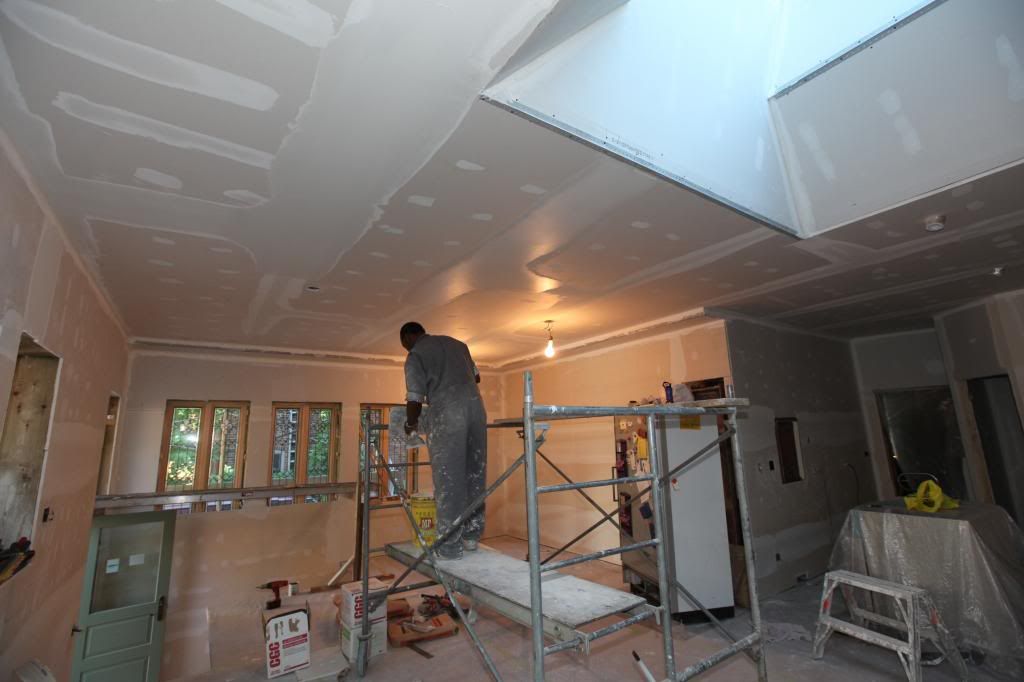 0049 Cherry cabinets going in.
0050 After much hunting, we found a quartz from Italy that we liked. These were the last 2 pieces and they are "book matched".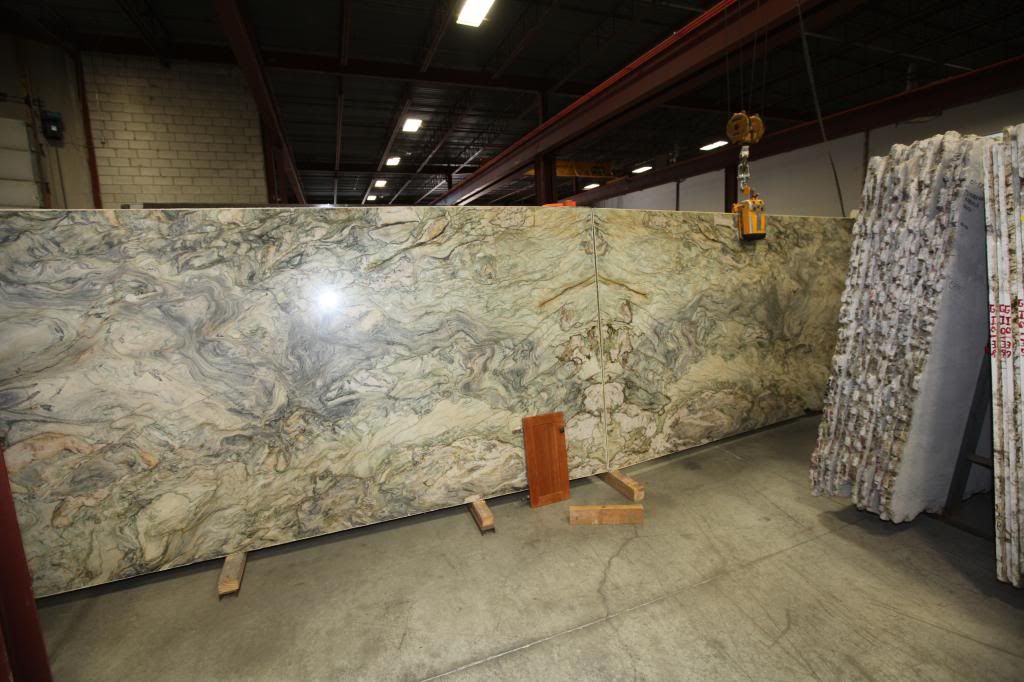 0051 Cabinets in, waiting for counters.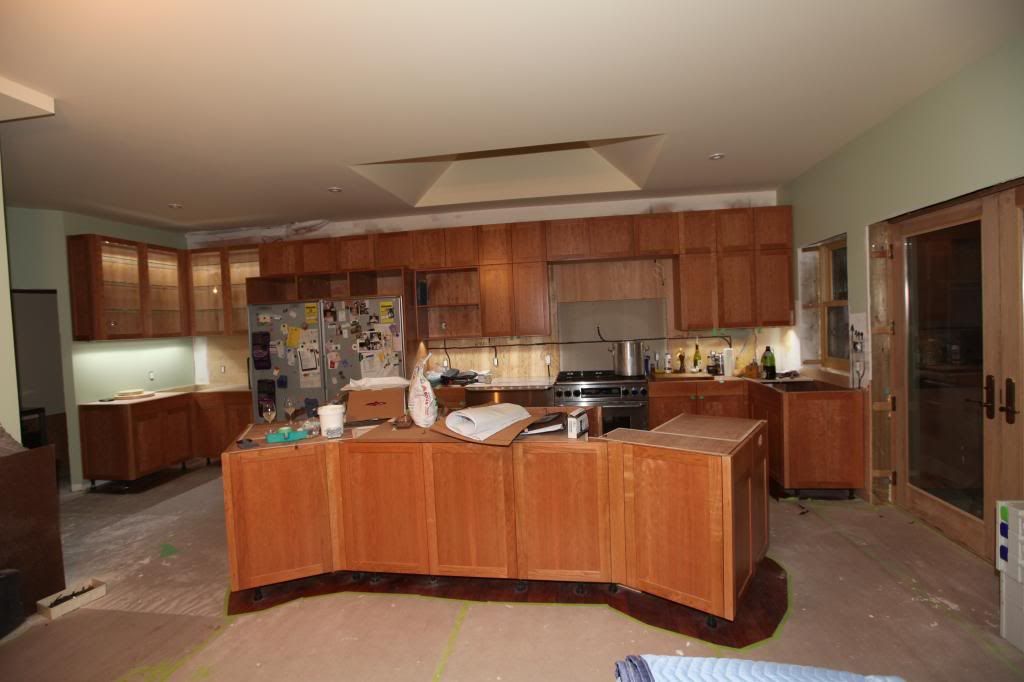 0052 Kitchen operational. Bulk head still open waiting for the wires I hadn't thought of...and still thinking of. The floor, which is over the HT is a total of 16 in. thick: 8 in. concrete rib, 6 in. slab, 5 mm acoustic mat glued down with acoustic glue, 3/4 in. ply glued down with acoustic glue, 3/4 hardwood floor.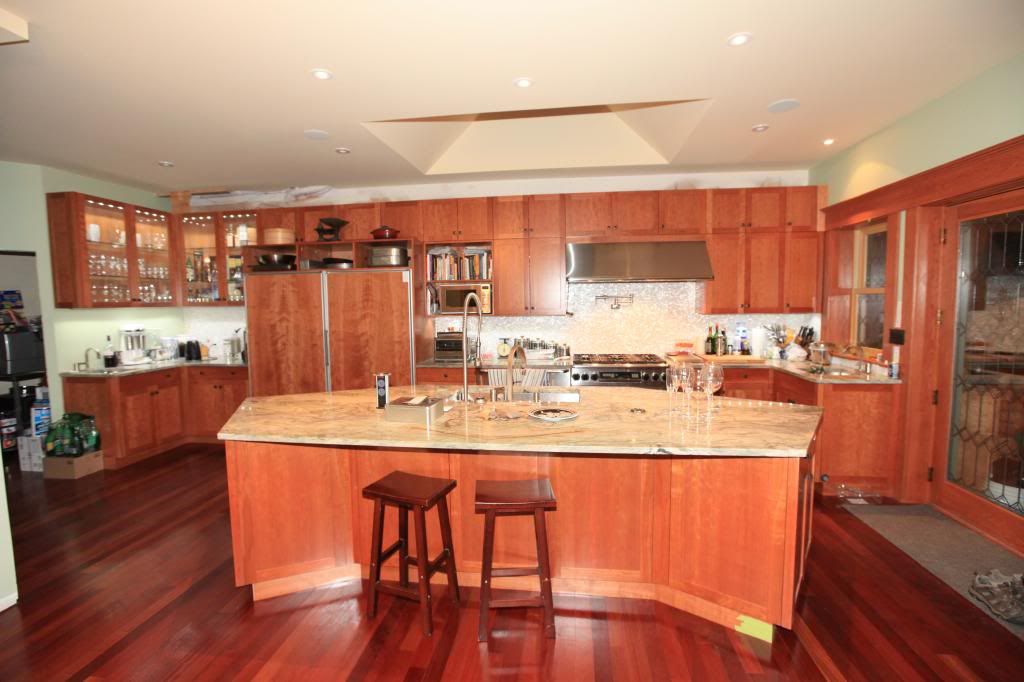 0053 Command central.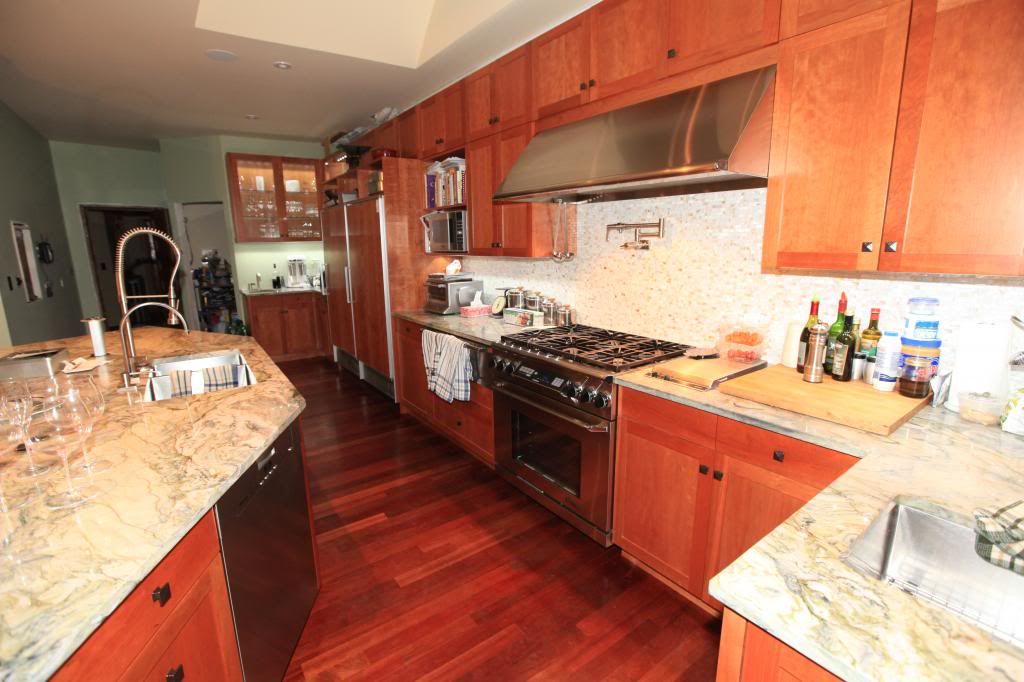 0054 Guess who's coming for dinner! ;-)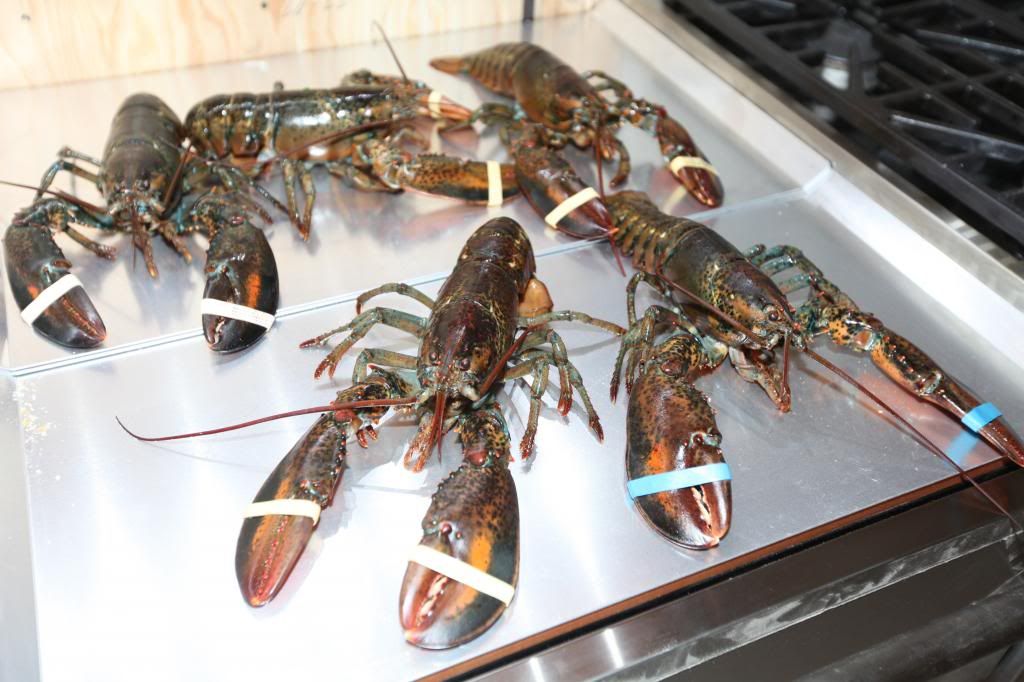 Now I have a room and unfortunately for now it has become my carpentry shop until I can finalize the plans and generate some more of that green stuff. I will present what I am thinking for general layout, hopefully in the coming week. Thank you for taking the time to look. I would appreciate any comments you might have. Now I have to go make dinner!
Edited by just jim - 11/25/13 at 5:34pm