This Classified is Closed
For Sale:
Xbox 360 Games, Chrome Controllers, and Batteries
Will Ship To: Anywhere

I decided to sell my 2nd Xbox 360 Console and the remaining games/ accessories.
The Xbox is a Halo 4 Limited Edition with 320gb HD, 2 Halo 4 controllers, Hdmi cable, Power Cable, and a Copy of Halo 4. The console has only few hours on it. SOLD
Chrome Xbox Controllers Gamestop $44.99 My price $30.00
Batteries $5 ea
If you don't like the prices make an offer. I am only listing this for a few days then it is off to ebay.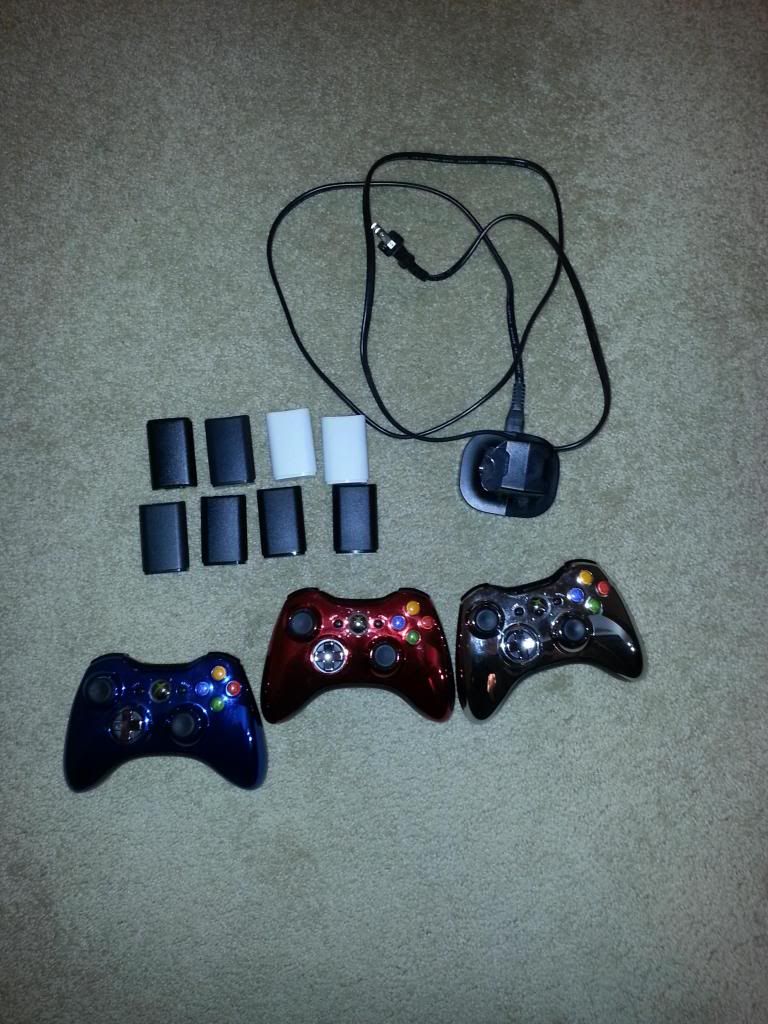 Edited by Spur Darren - 1/22/14 at 11:36am