This isn't a total room build, but it's dedicated enough that the room isn't usable for much else. The starting point was a living room with a big picture window, hardwood floors, and crown molding.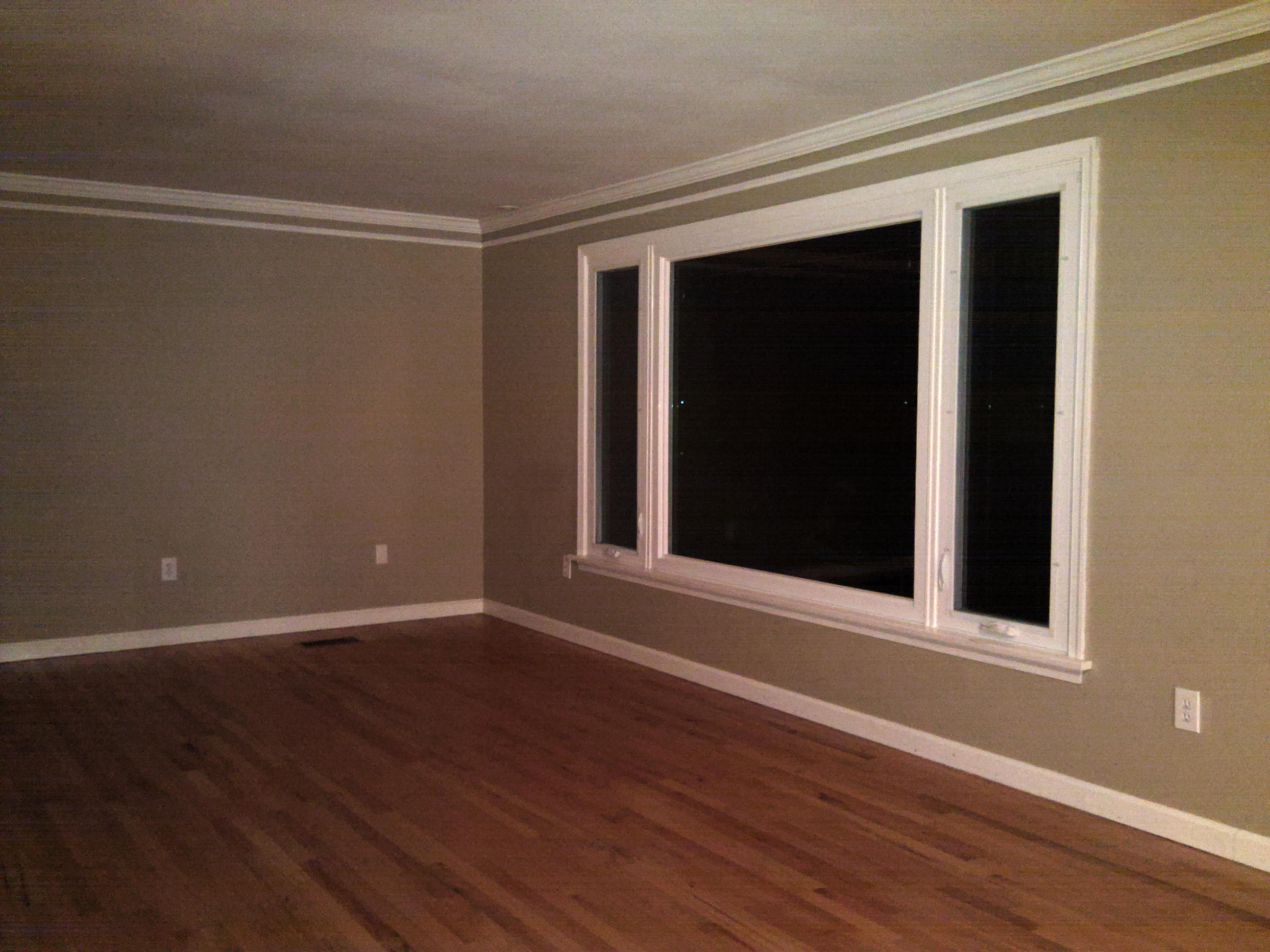 It also has large openings to adjacent rooms and stairs, and the only path to the upstairs bedrooms is through the back of the room. I wanted to do what I could while leaving the underlying room intact. I have another space where I might eventually do a more elaborate build, but I'm nowhere near ready to start on that.
BEFORE
When I moved in a few years ago I basically just re-used the 7.1 setup from my old place with a few minor adjustments. I had an old 92"-diagonal 16:9 retractable screen which dropped down in front of a 46" LCD. Instead of ceiling-mounting the screen I built a floor stand for it, which was less trouble and let me lower it further for a better viewing angle. I also built a free-standing equipment rack in the back of the room. The side and rear speakers were just put on tall stands.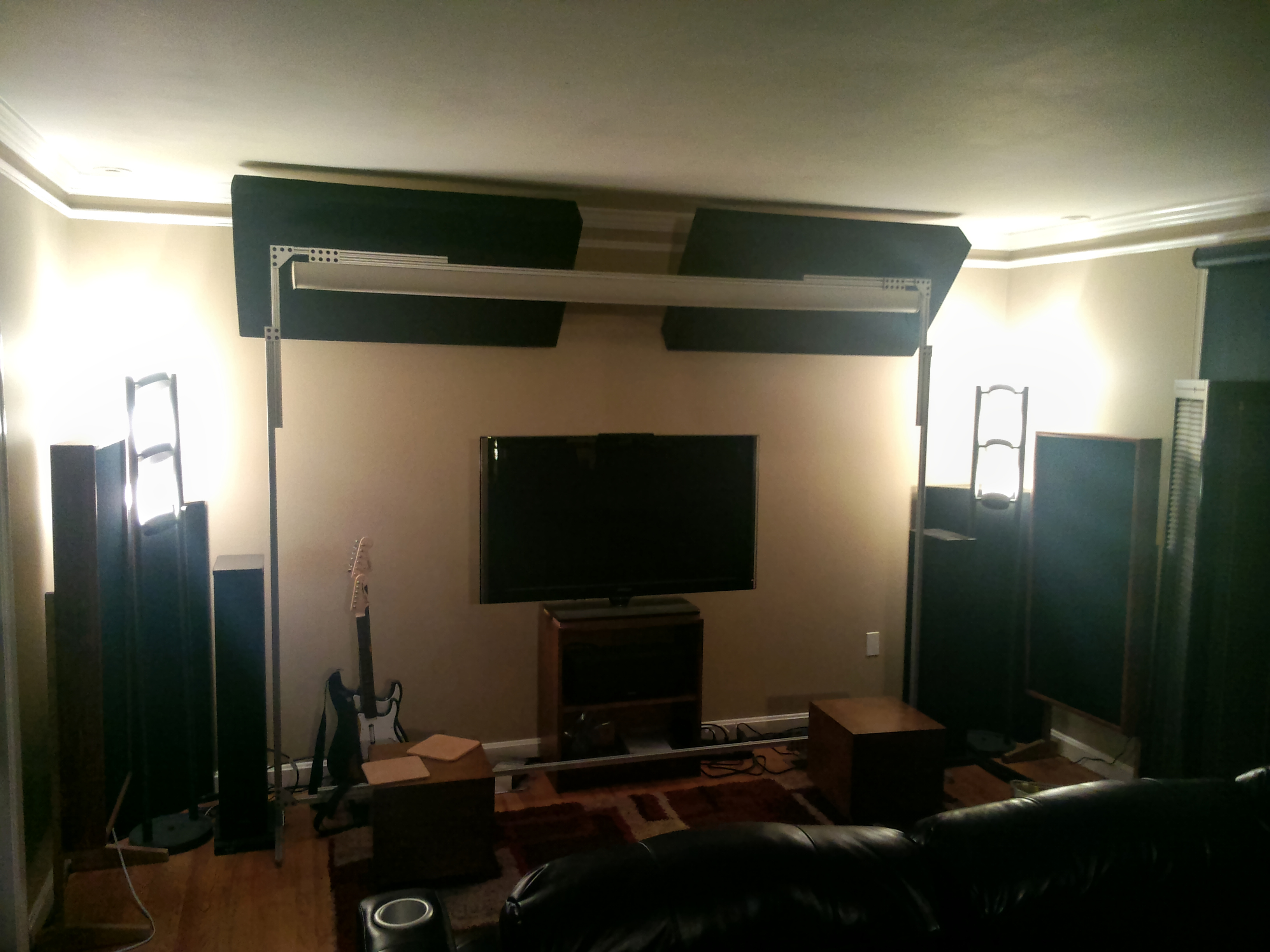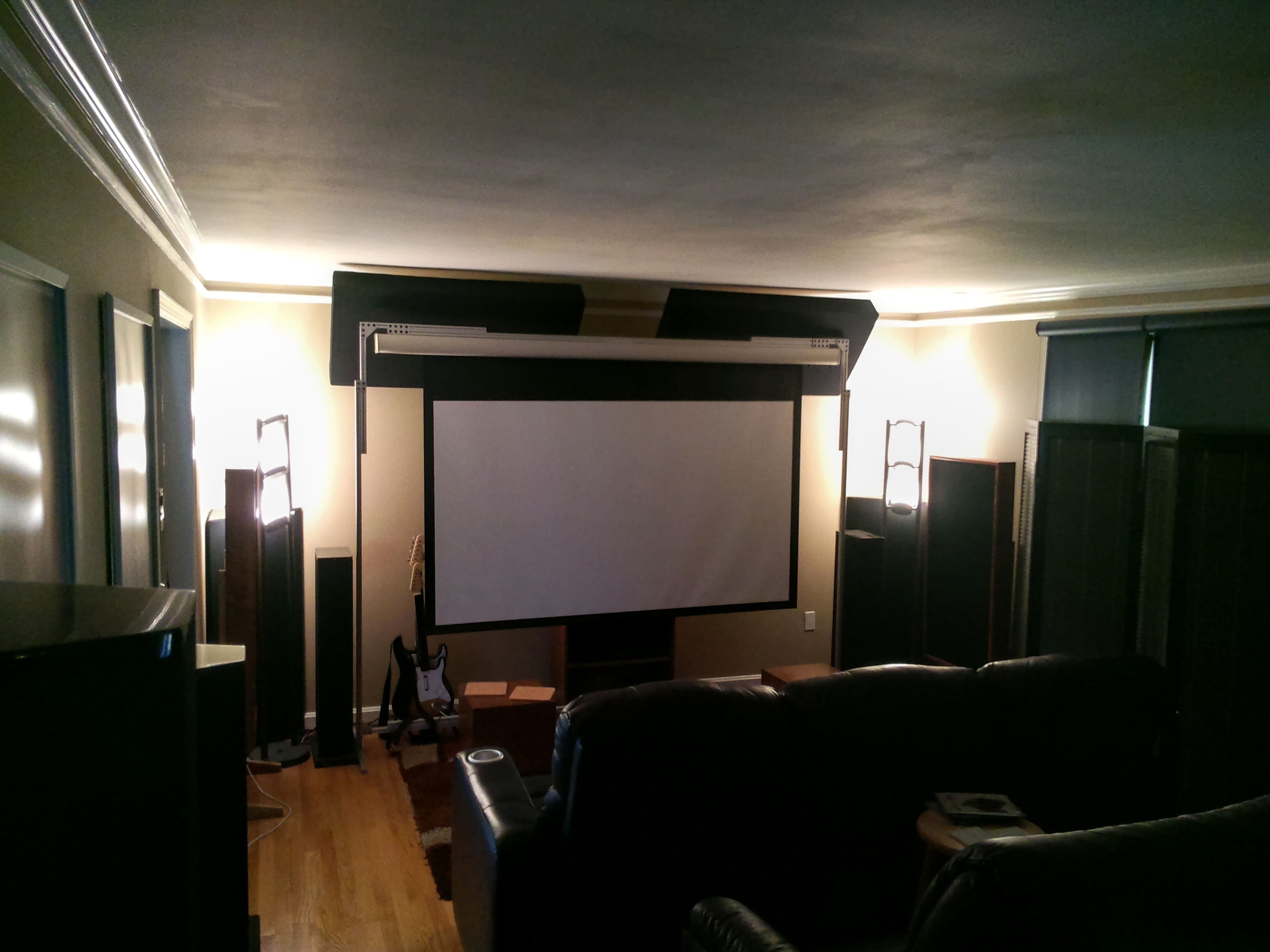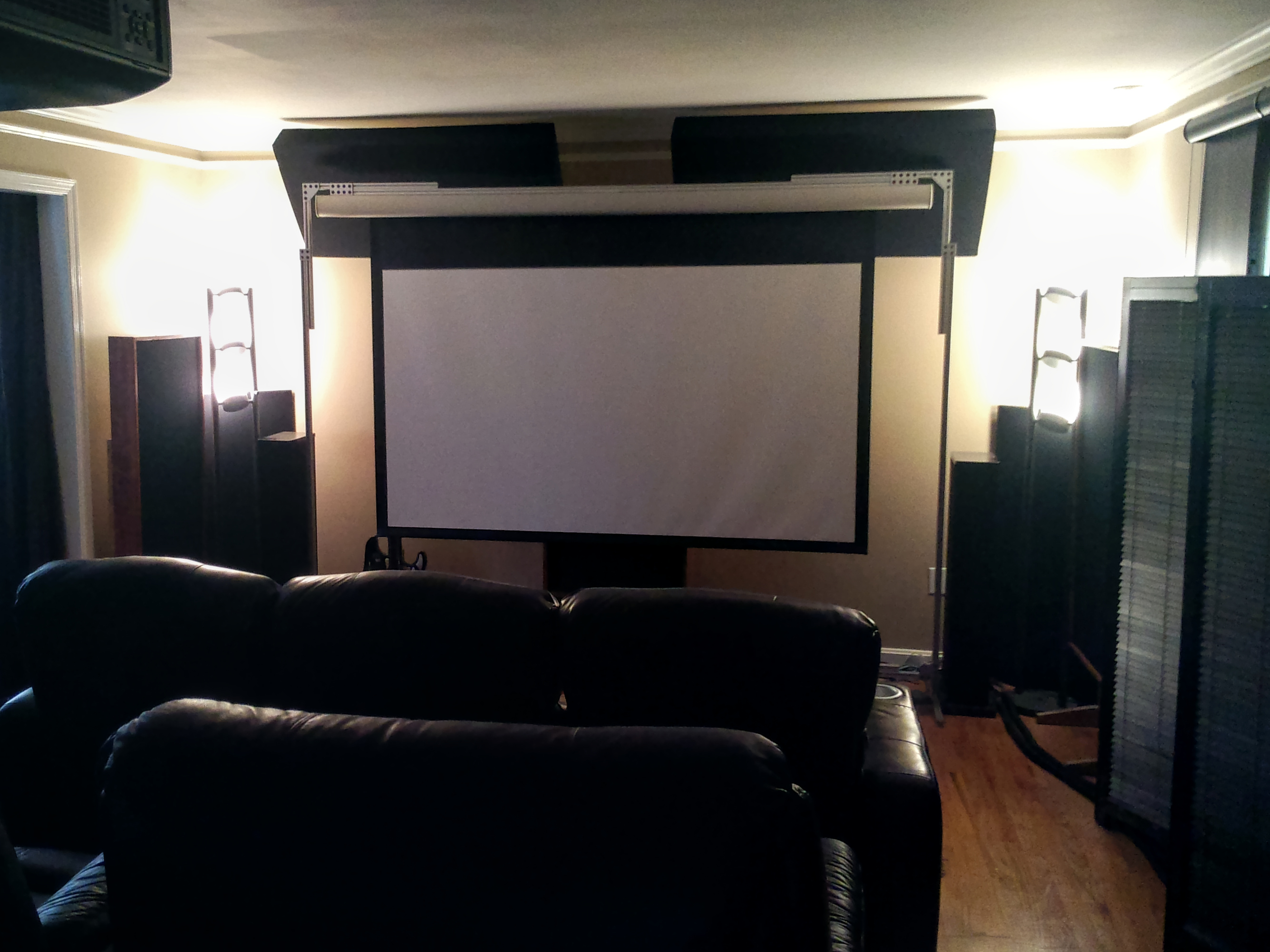 AFTER
The old screen had a rechargable battery, which was originally much easier than wiring it in but after 12-13 years wasn't holding much of a charge any more. It became more and more difficult to raise and lower it, so about a year ago I just started leaving it down all the time and using my old PT-AE2000U projector for everything including day-to-day TV. When it needed yet another bulb and the OEM prices had skyrocketed, I decided to upgrade the projector. That quickly led to a cascade of upgrades: 3D, 11.1 audio, new rack, and a much larger screen wall with fabric panels around a 120"-wide 2.35:1 AT screen. There are masking curtains that manually come in from the sides for 16:9 content.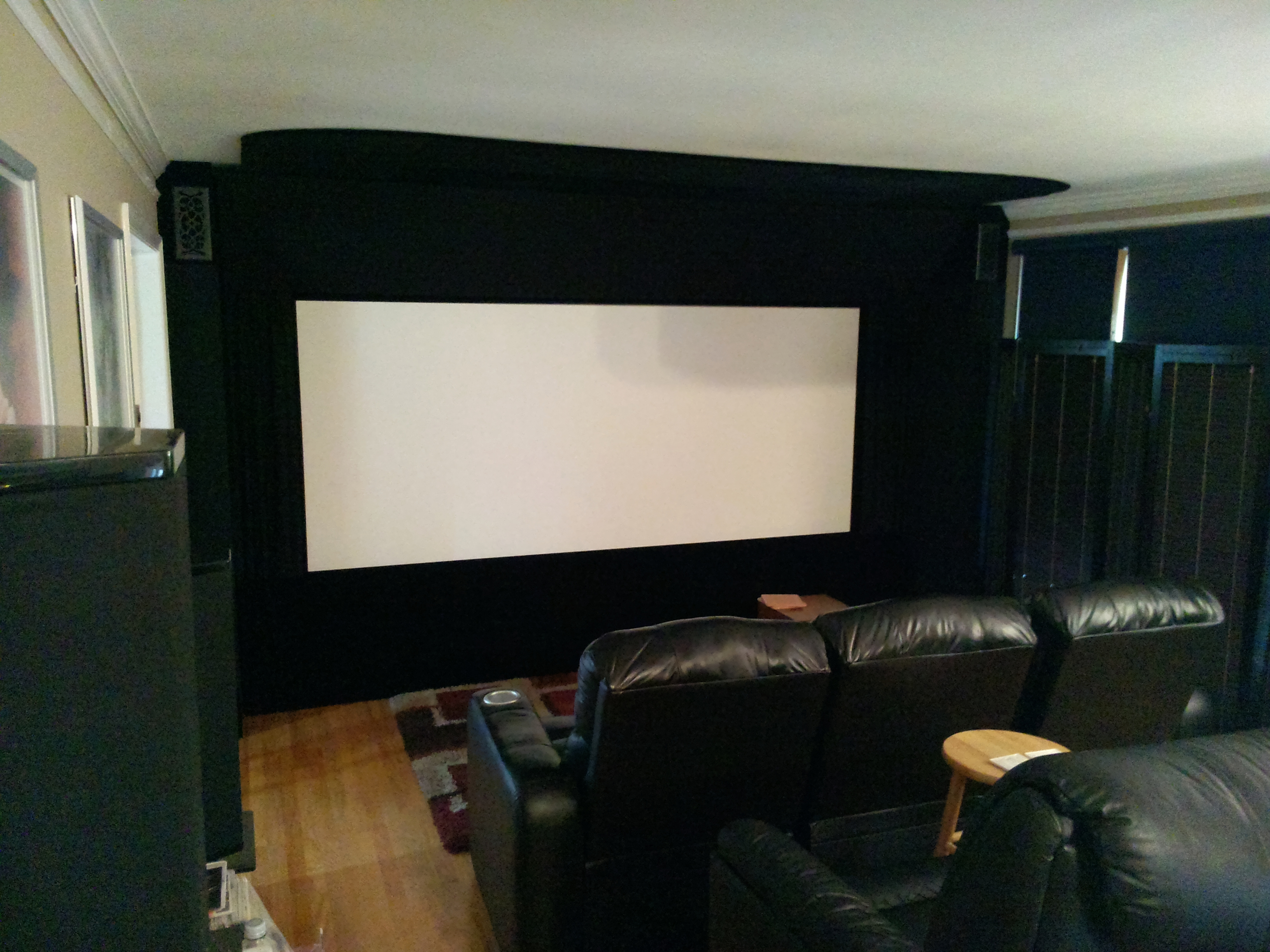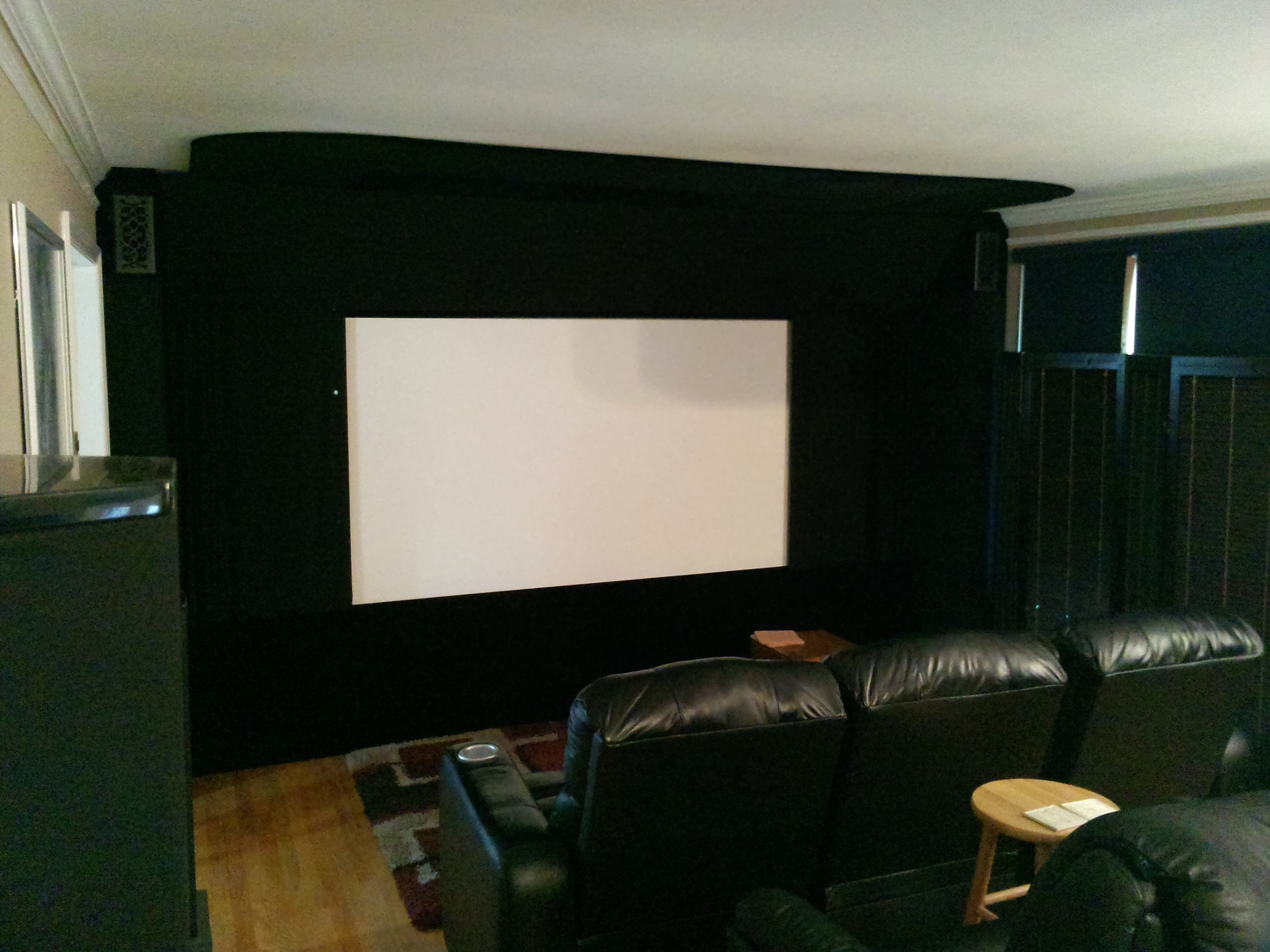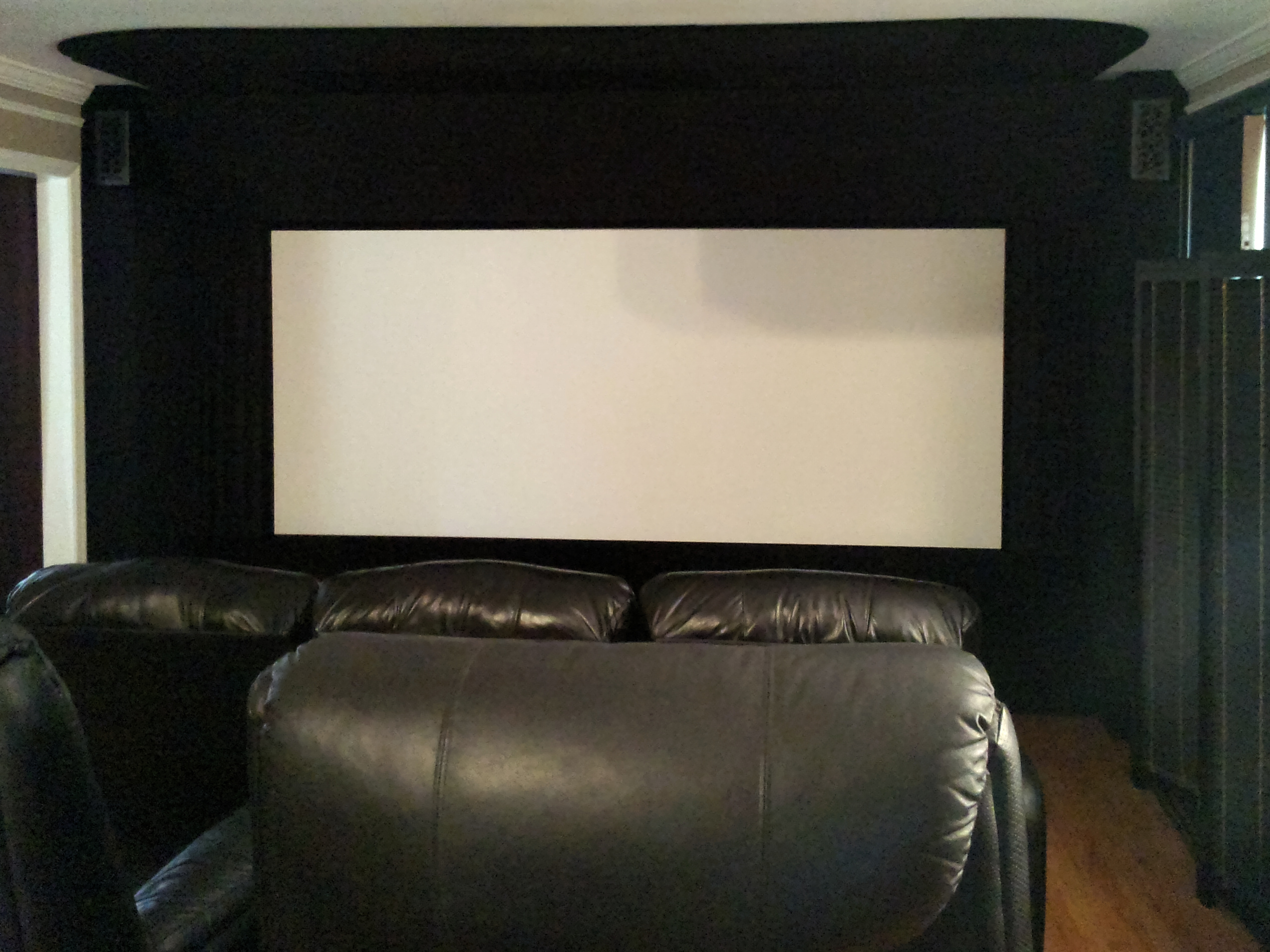 I'd been wanting a larger screen for years, and so far this is doing the job. When watching a wide movie it is
big
, especially because my front row is only 8.5 feet away. Here's a mockup showing the relative size of a 2.35:1 image on the two screens, but it doesn't really do it justice.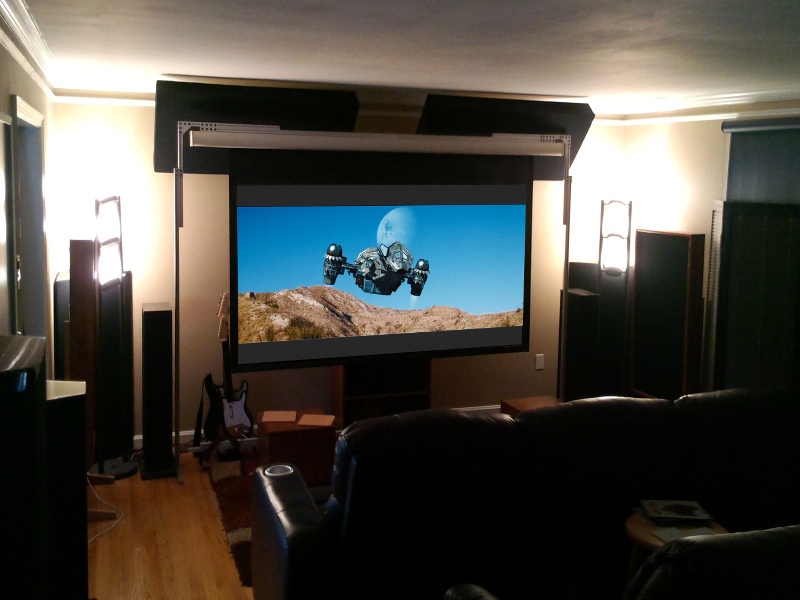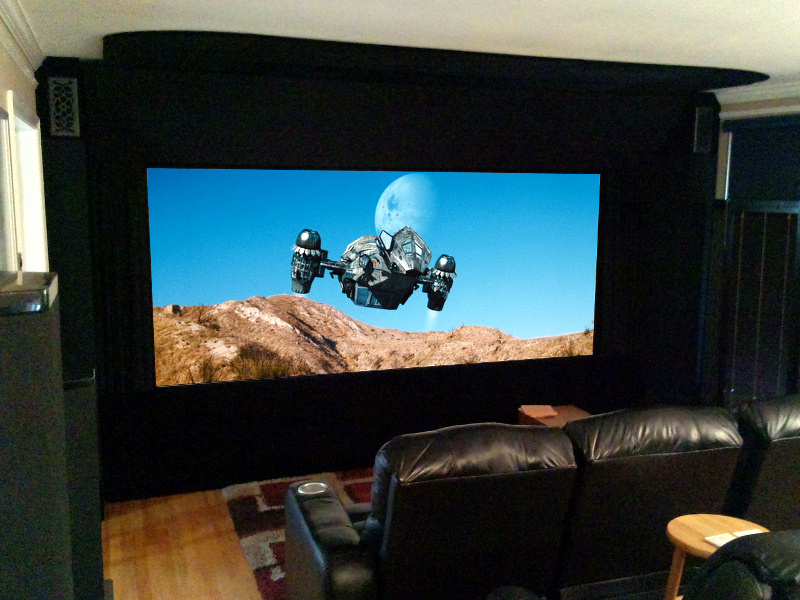 Most of it was designed to be easily removed. For example the screen and curtains are on a wheeled stand that can be rolled away from the wall, giving access to the space behind the screen. Given a screwdriver and about an hour you could get the front of the room back to the original state with a handful of screw holes here and there.
I figured I'd call it the "magnetic theater" because there's a lot of rare earth magnets holding things in place.