This project is the 1st of 4 upcoming Screen builds.
To start this project out I selected 4 pieces of clear, straight 1" x 8" Poplar....2 pieces at 12' and 2 pieces at 5'.
I decided to do the corners as "Butt" joints supported with Simpson Strong Tie "Flat L" Brackets, because I am overlapping the Poplar on all sides a full 5 -1/2" with the 10' x 50" Sintra, the latter being glued in place with Heavy Duty Clear Power Grab adhesive.
Here are photo depictions of the process / build up to but before painting commenced this afternoon.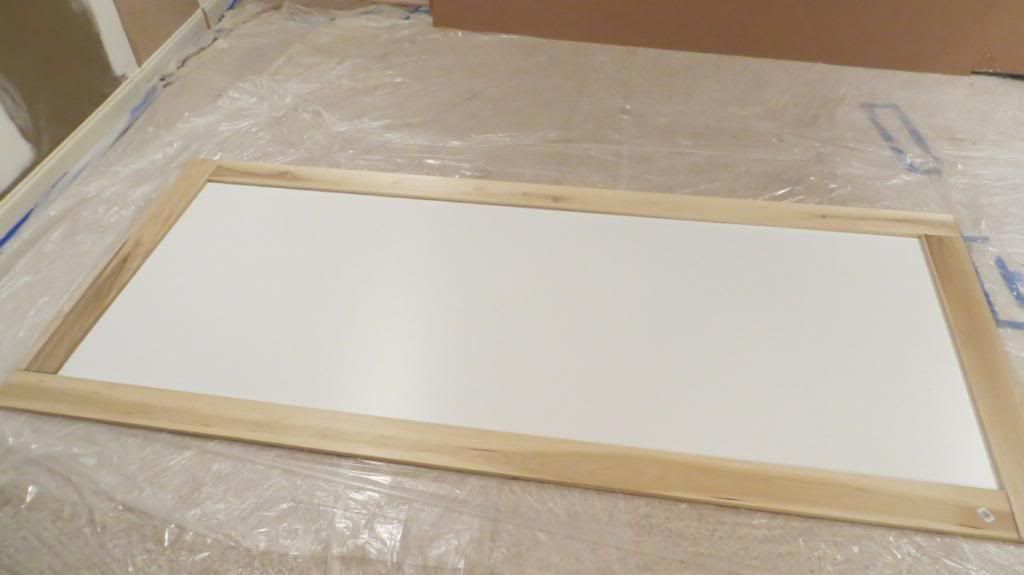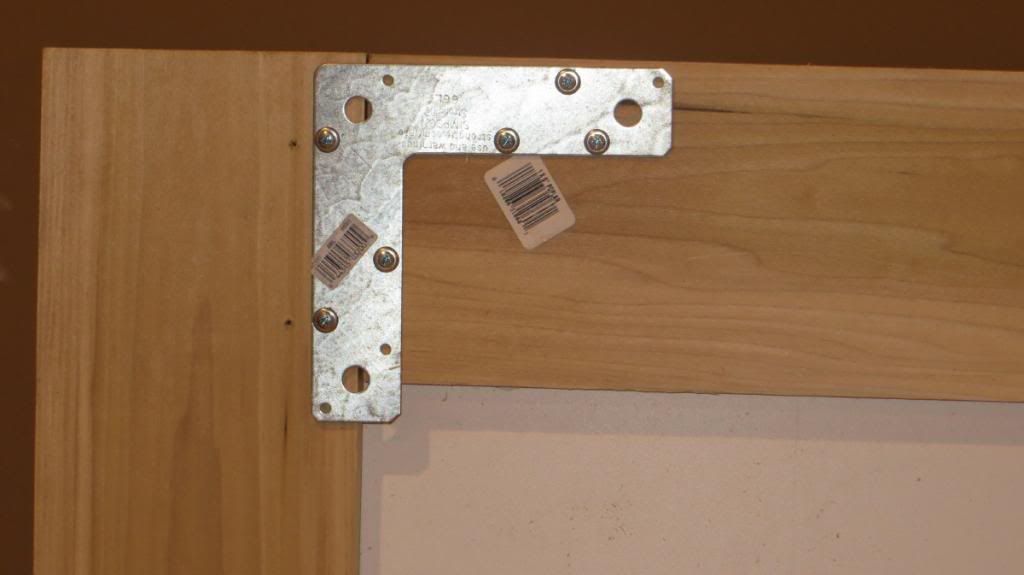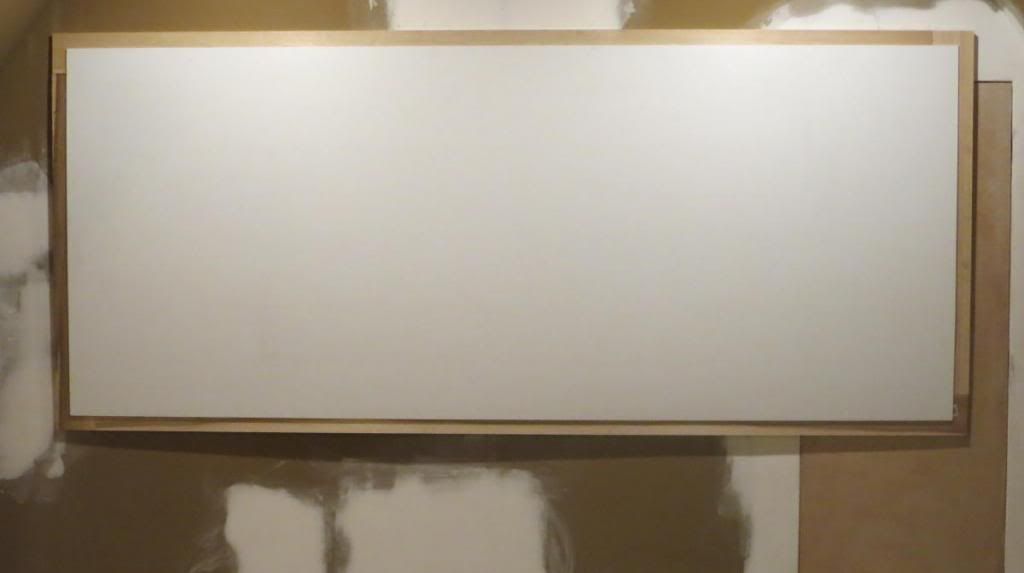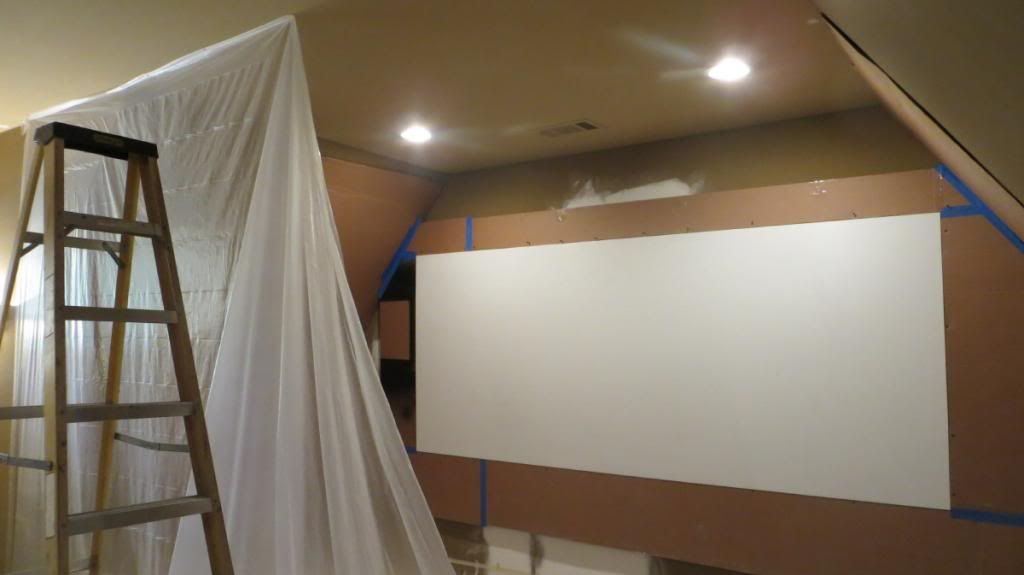 Having started spraying at just before 3 pm today, I have finished applying 6 coats of SF onto a 10' x 50" sheet of Sintra in just 3 hours. I used a 1.0 mm needle, and the Duster method, assisted by raising the room temp to 78 degrees and using a 20" Pole Fan set at 7' from the center of the screen. Time between coats was just under 25 minutes.
The extremely small droplets a 1.0 mm needle produces, combined with sufficient room temperature and increased air circulation had everything to do with the dry time. But most importantly, the surface of the painted Sintra was incredibly smooth, with NO vestige of paint texture.
Tomorrow will see a Panasonic AE 8000U in place, and some Screenies...of course. I have the Pole Fan going on Medium, and the Temp being maintained at 72 degrees all night, so the paint should be very dry, if not fully cured.
Stay tuned.
Note:
Upcoming over the next 3 week period...a Dual 180" Drywall Screen project for a Church Sanctuary, 2 separate 143" 2.40:1 Screens, and one itty bitty 130" 2.40:1 screen.
Overall, these projects will encompass a wide variety of build techniques and performance criteria, so I hope they will inspire and educate those needing such encouragement and assistance.