Steve's home made jasper jig will work fine - it just like what I did, but there are two "gotchas" in using any circle jig that haven't come up.
1. Try out a scrap first. No matter how carefully you measure and think it through, there's a high probability that the size is not what you expect.
2. When the router completes the circle, it WILL pull and gouge your baffle. You have two options: stop short and finish with a jigsaw, or secure both pieces (the baffle and the scrap) to something stable - either a sacrificial layer or a series of scraps like I used.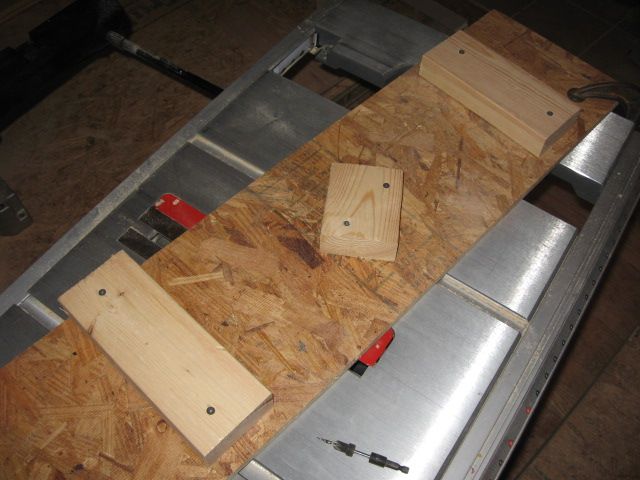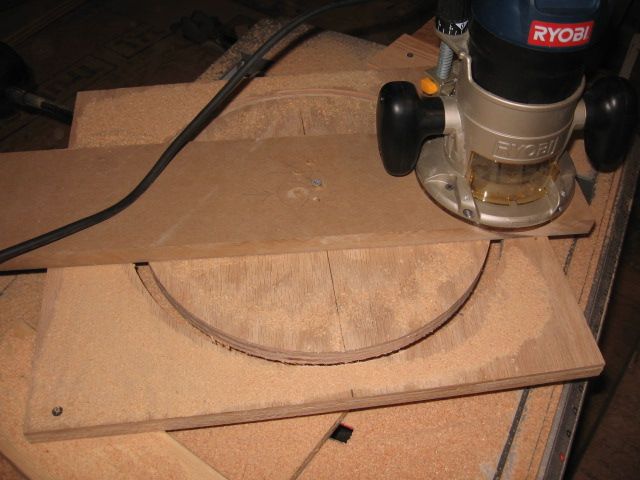 Don't let me take credit for this idea, I'm sure it's well known to experienced woodworkers - I got it from cowger's build.