Quote:
Originally Posted by
Kafei
You should be forewarned that the TvFool info is not totally correct.
[...]
It might be doable to get a directional outdoor antenna (such as the Channel Master CM-4228) and take the reflector off. You are close enough to all your stations that you probably don't need the reflector. Taking the screen off would let signals reach it from both sides.
If you are squeamish about doing that, you could try to build a
coathanger clone
of the CM-4228 without a reflector and see how it does for you.
I like the DIY idea to test out the basic principal.. thanks for the link!
Also, when looking at antenna diagrams, they all seem to have 0dB at the outer point, and -40dB at the center of the circle... I understand how to read the directionality, but I was also under the impression that the more direction, the longer the range---
How does an antenna radiation pattern diagram indicate "range" of a signal? In other words, is the radiation pattern ONLY useful for looking at directionality and NOT for looking at "range?" These two radiation patterns of course are different. Directionality differences is obvious. But assuming the signal I want is at 0deg, how the heck do I decide which is the better antenna???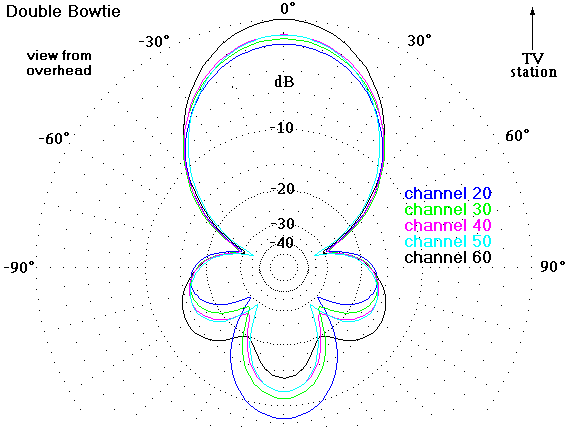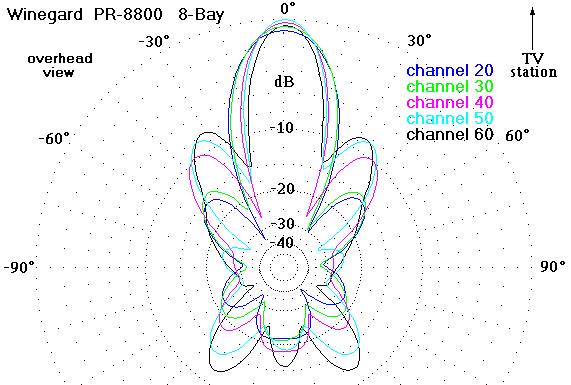 thanks,
..dane