Now seems like a good time to begin a progress log. So here it is ... Cinema Fantastico Raab

The name is a working title, but I think I like it.

First of all we are trying to do something victorian looking and really like the look of http://www.revolutionhometheater.com...lly/index.html

The room is in the basement and has 9' ceilings (ok well 8'8") and is roughly 13' by 19' with a 3' wide and 2' deep "candy counter" on one side. The screen will be on a false wall 3' from the front wall. Entry to the room is (unfortunately) from the front behind the screen. The speakers with be behind the (AT) screen.




The ceiling will be coffered to hide a steel beam and the false wall will have curtains on either side of the screen, one for entry and the other to match.




The light in the center is


The 4 sconces are


The ceiling will have a tin look with acoutstic tile similar to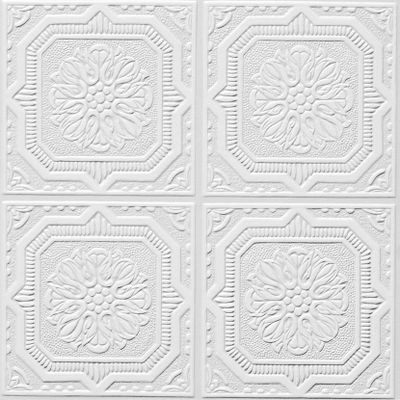 There will be 3 rows of seating of 4, 4 and 6 seats. There will be two risers at 10" and 20"




The seats will be irwin springfield


Finally the carpet will be
Edited by sbraab - 12/29/12 at 5:12pm