In response to all the posts of the past few days, I am creating a new thread that will be an area for the advancement of a publicly found formula that has a lot of potential but is not perfect:
Here it is:
7.5 floz Minwax Polycrylic Satin
7.5 floz Behr Deep Base 1300
1.75 floz Red Oxide - (Delta)
1.0 floz Phthalo Green Blue Shade (Delta)
.5 floz Phthalo Blue Green Shade (Winsor&Newton)
3.00 floz Delta Ceramcoat Pearl Finish
3.00 floz Delta Ceramcoat Silver Metallic
1.5 floz Behr UPW
6.00 floz Water (to thin the mix)
Suggestions of the author before the formula went "dark"
"basically i'm looking at doing 3 things...
1) the extra base and polycrylic will give the mix some added transparency and allow the silver fabric in the LF screen to enhance the brightness.
2) the extra base and addition of the UPW will nuetralize hotspotting and give the whites some added push.
3) the extra mica from the SM and Pearl should give the mix some add gain properties as well."
This formula has not been finalized and was/is a work in progress as of a week ago...
For the ones with the time and spirit do some research at:
http://www.lumenlab.com/forums/index...ic=2762&st=180
To get up to speed with what this idea hopes to acheive.
This is not an area for any more conversation on how we arrived here.
It is simply to get back to the root of the forums objective and possibly create an amazing product from the collective of smart, creative people that frequent this forum.
From what I gather this formula should be tried on a highly reflective base, spraygun applied to achieve the desired results. Look up Light Fusion and mirror applications if you are not familiar in these application styles, and if you are.... mylar fabrics and films should be of interest in your test applications.
"I did try the silver fabric / acrylic film idea from WalMart and it will definitely work"
The mixture should be carefully monitored, and by monitoing volume changes when say a true liquid is in a measuring cup, then adding a thicker pigment, the resulting volume difference will result in a more accurate way of measuring the paste style ingredients.
The caveats of the posted mix are:
Not enough "gain"
Blue push
but here is an even older version to see what is achievable
or this 3k commercialy available one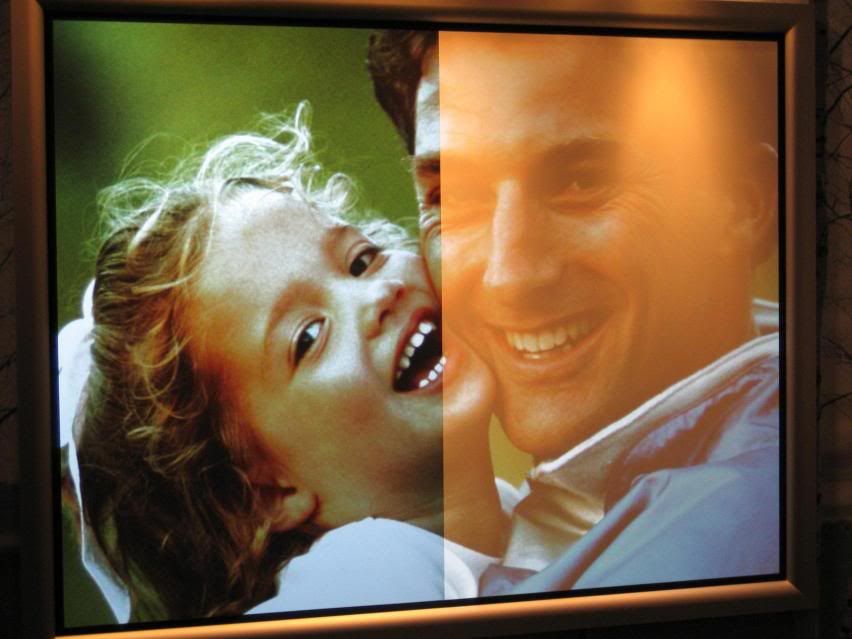 We can get there, but we need dilligent help of the true supporters of these types of efforts...
This may not pan out, but I hope the collective is still up for trying new things and not being afraid to have a few failures in the process
The ingredients can be found at your local art supply houses, the pigments have to be just that, pigment, not color in a solution. Let's try and adhere to this basic formula until it is found where changes are neccessary...
I for one think we can do it together...I will be closely adding tips collected from all the posts that would help this effort, from all the public additions and various contributors.
We can do it