Quote:
Originally Posted by
Subliminal
Just finished the main work on my new sub. My first DIY HT sub. Lots of experience in the 12v world, but haven't really done much in house.
Not quite finished, but pretty close. The dude at home depot sure made the project a lot easier by doing ALL of my cuts for me on their big saw gadget...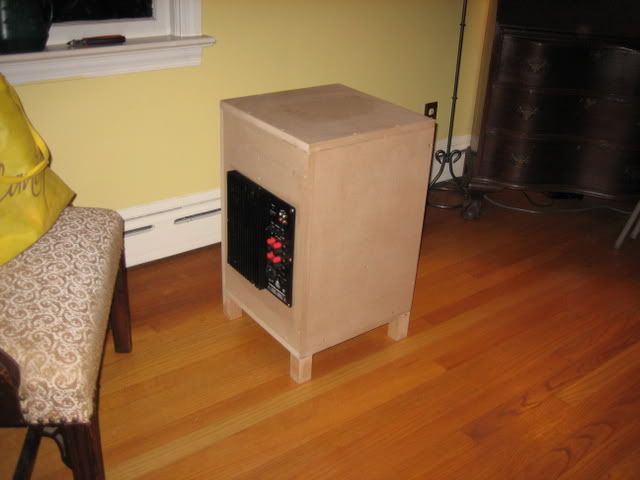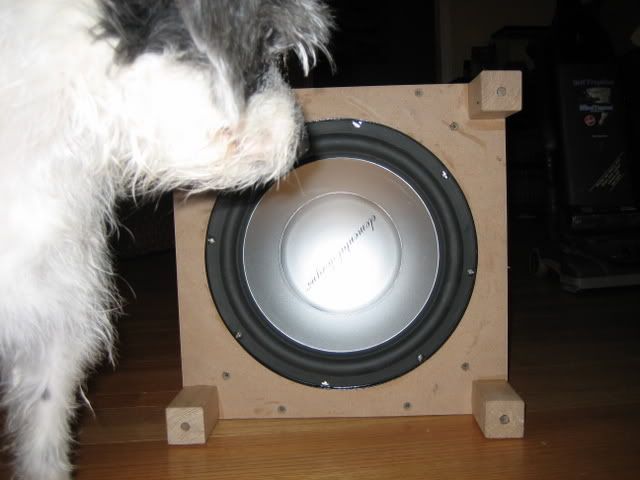 She still needs some work, but she's getting there. I brought it upstairs to let it sit while the glue dries, then I need to decide on a finish for it.
The sub was one I've had sitting around for a while, but it's never been used. It's an Elemental Designs 13Kv2.
The amp is one I bought from my cousin (actually, borrowed it, since I need to buy him another one ASAP...
The box..well, it's designed a little big to reach full excursion on the 240 watts available.
Now I just have to wait for the dang glue to dry before I can start playing with it.
I read somewhere that you should let everything (caulk, glue) dry before you put the driver in. Apparently fumes from caulk/glue can damage the driver.