Wow - dug up quite an old thread
The top is a solid piece of Ply covered in the Dazian fabric. Everything else is just a frame covered in Dazian and fiction fitted.
Got your DM..... unfortunately I don't have any additional pics of the screen wall. It's just a mix of 2x2 and and 2x3 that was ripped with angles on a table saw. Here are a few pictures of corners I just took.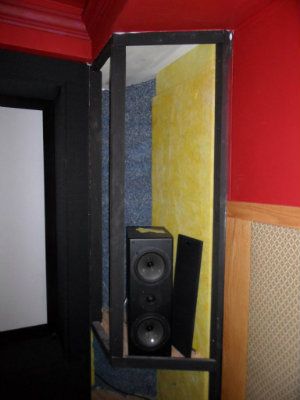 Althou the speaker platforms appear to float they are pretty rigid.
Let me know if you need anything else.
Cheers,
Mark