Hello,
I am a new home owner looking to get into a dedicated home theater room on a budget. My equipment as of right now is as follows:
Original Equipment
NEC XG110 CRT FP
HK AVR 325
JBL NSPIIa Speaker Package
Parts Express Dayton 10" Sub
Equipment Version 1.1
Behringer A500 Amplifiers x 3
Onix Rocket RS-150 x 4 & RSC-200
AV123 MFW-15
Equipment Version 2.0
Panasonic AE4000U
SeymourAV 2.35:1 ATS
EconoWaveGuide Deluxe LCR's
EconoWaveGuide Wedge Surrounds <---coming soon (this fall/winter)
TubaHT Subwoofer
Onkyo 1008
Oppo BDP-93 (free from AVS as door prize!)
Background
New home has a bonus room in the basement that was previously used as a family room with built in surround sound for an older Mitsubishi RPTV with only one couch for seating.
Current Room Tour….follow me….
The room is approximately 22'x14' with some interesting shapes…
Before...all clean and domestic looking
Current Status...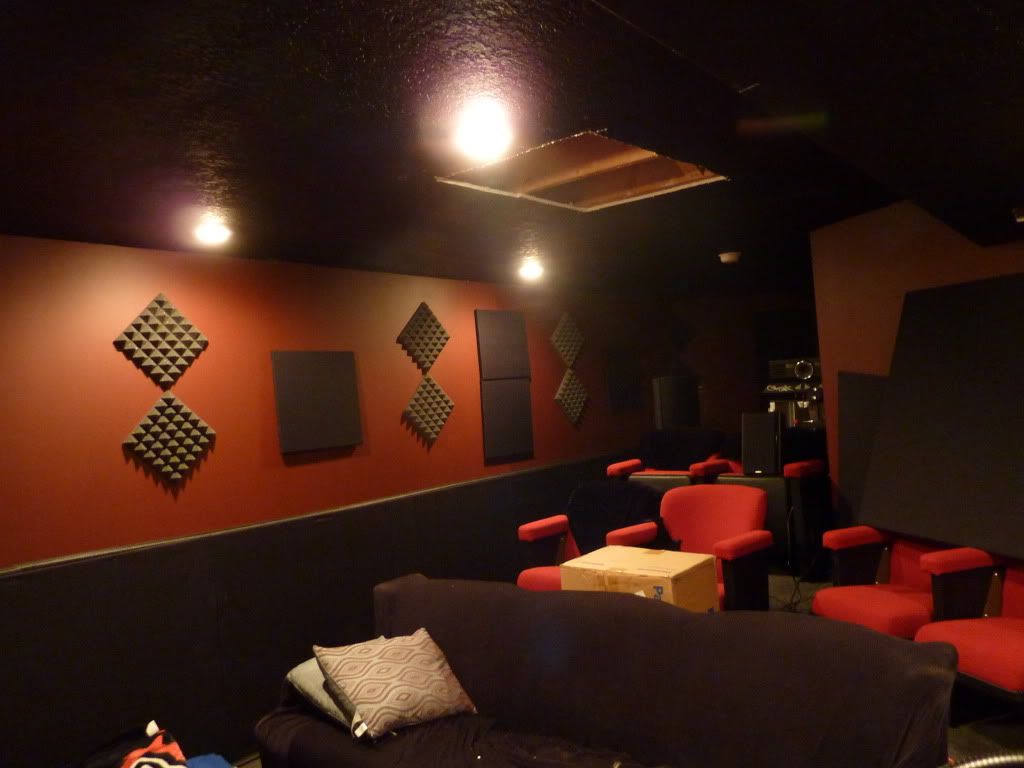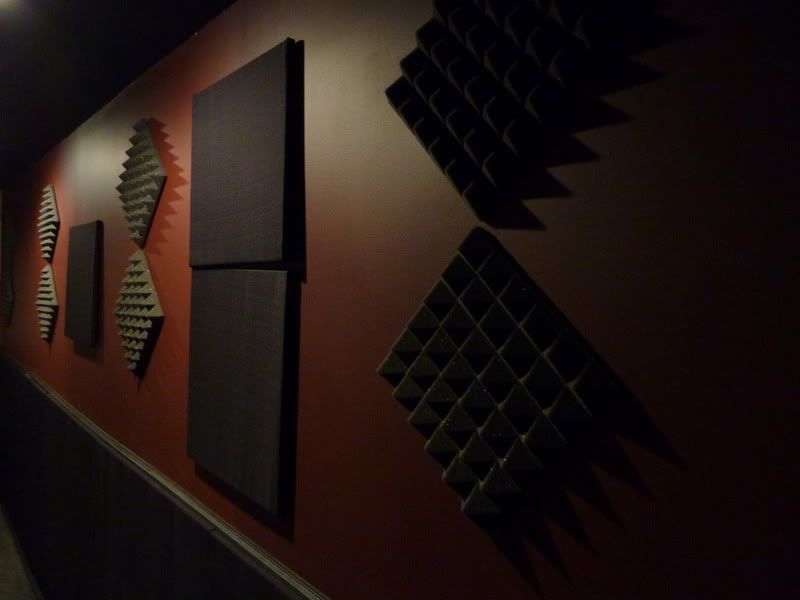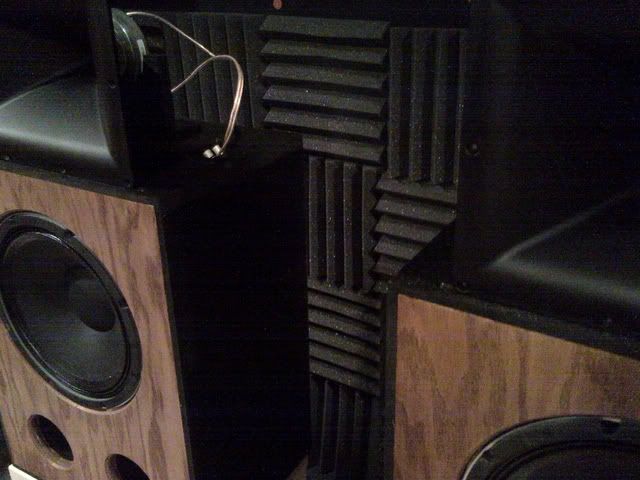 Table of Contents: [work in progress...please forgive]
1.
Theater layout Rev. 0
2.
Painting room
3.
Making blackout cloth screen with wood frame and velvet trim
4.
Theater seats from eBay!
5.
Theater layout Rev. 1
6.
Making spot for equipment rack
7.
Installing Linacoustic and wall panels/frames
8.
Theater Rendering Rev. 1
9.
Building risers
10.
Mounting projector
11.
Getting carpet
12.
First Unveiling Appearance
13.
Theater Layout Rev. 3
14. Adding projector hushbox
15.
Building new custom LCR speakers
16.
Building acoustically transparent screen wall
17.
Building my new subwoofer...a BFM Tuba HT Folded Horn Subwoofer!
18.
Building new Scope 2.35:1 Acoustically Transparent Screen
19.
Adding Acoustically Transparent Screen Lighting for affect
20.
Adding cabinets and counter-tops