Quote:
Originally Posted by
sstiles4
I have a similar setup and second WCD opinion, after taking the picture below I moved my left and right speakers forward to be on the same plane as the center channel speaker.
Attachment 106391
Actually, the optimal positioning for the L/R speakers is typically slightly *ahead* of the plane of the center speaker. The goal is to have all speakers equidistant from the listening position. So if you form an equilateral triangle between your seat and the L/R speakers, *and* you place the center speaker even with the face of the L/R speakers, the center will now be closer to you than the L/R speakers.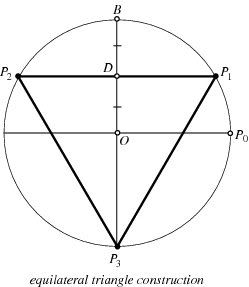 The distances between P1, P2, and P3 are all equal. But the distance between P3 (the listening position) and D (the center speaker) is shorter. The center speaker should be placed at the hash mark between points D and B to make it equidistant from point P3.
Class dismissed.