Quote:
Originally Posted by
Hockeytown Fan
So I've removed the IC's from my beastly Hitachi. But now that they are out, I noticed something about them. they have different part numbers x.x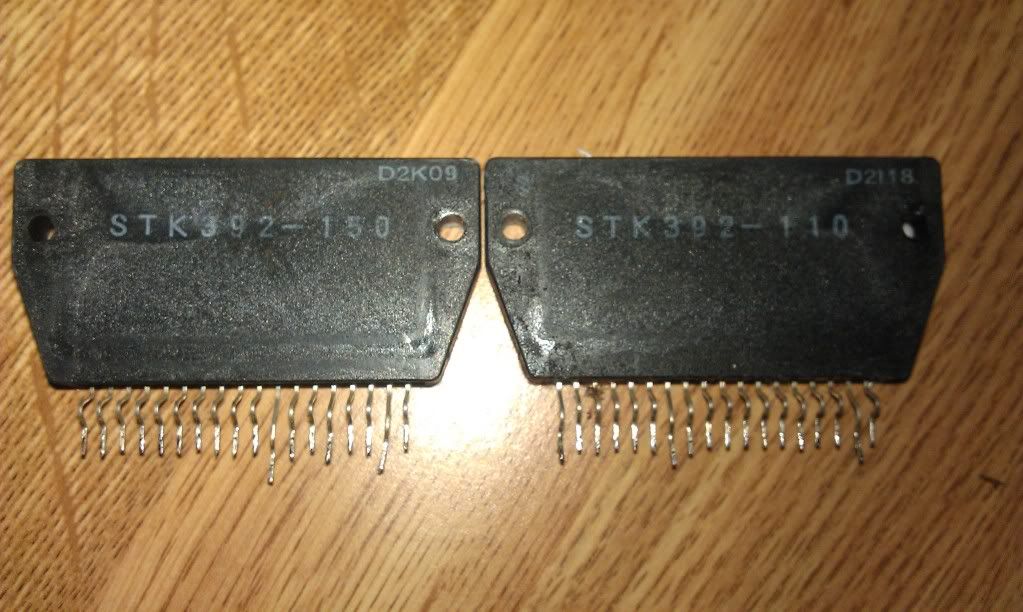 one is STK394-150 and one is STK394-110?!?!
I cancelled the order i had for new IC's because they both were -110's.
can someone recommed me what part (if theres and upgrade) I should order and a reputable place on the internet to order from? it seems every place i've seen, sells them in a matching pair....
110 was the original, it has been upgraded several times since then, to become a lot stronger. The 150 was in there along the way, which means it must have been replaced when the other 110 went out. Not everyone replaces both as SOP.
But the best, longest lasting and most reliable upgrade for the $ is the 392-180. Cancel your order on those other 2 and get 2 of the 180's instead.
b