I've finally moved from planning to building and I'm going to start my thread here in hopes that some of the members here can help me fix any mistakes before I get to them and help me make a better games & HT room overall.
Little background house was started in May 2006. It will be a 2 level with a finished basement - total square footage around 3200. I will be putting in a HT on each level of the home.
The primary been in the basement as my preliminary plans below.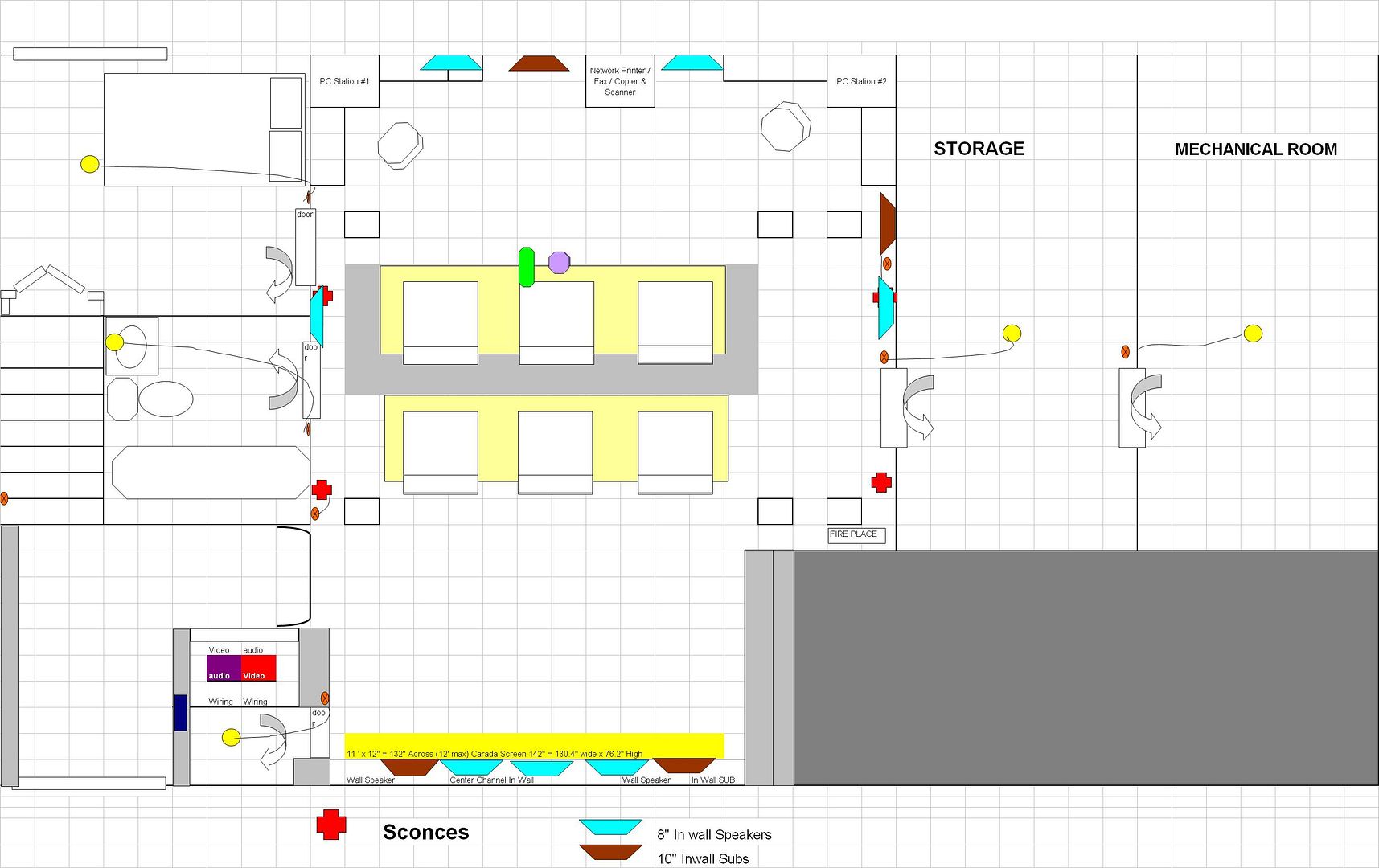 The plans have changed a bit since that diagram above. I've bought some SMX fabric from Sandman here on the AVS forums and I'm hoping to do a 150" to 165" 16:9 format screen.
In the diagram above each square = sq ft. in reality. - Speaker placements are just proposed I'm not 100% sure on locations yet.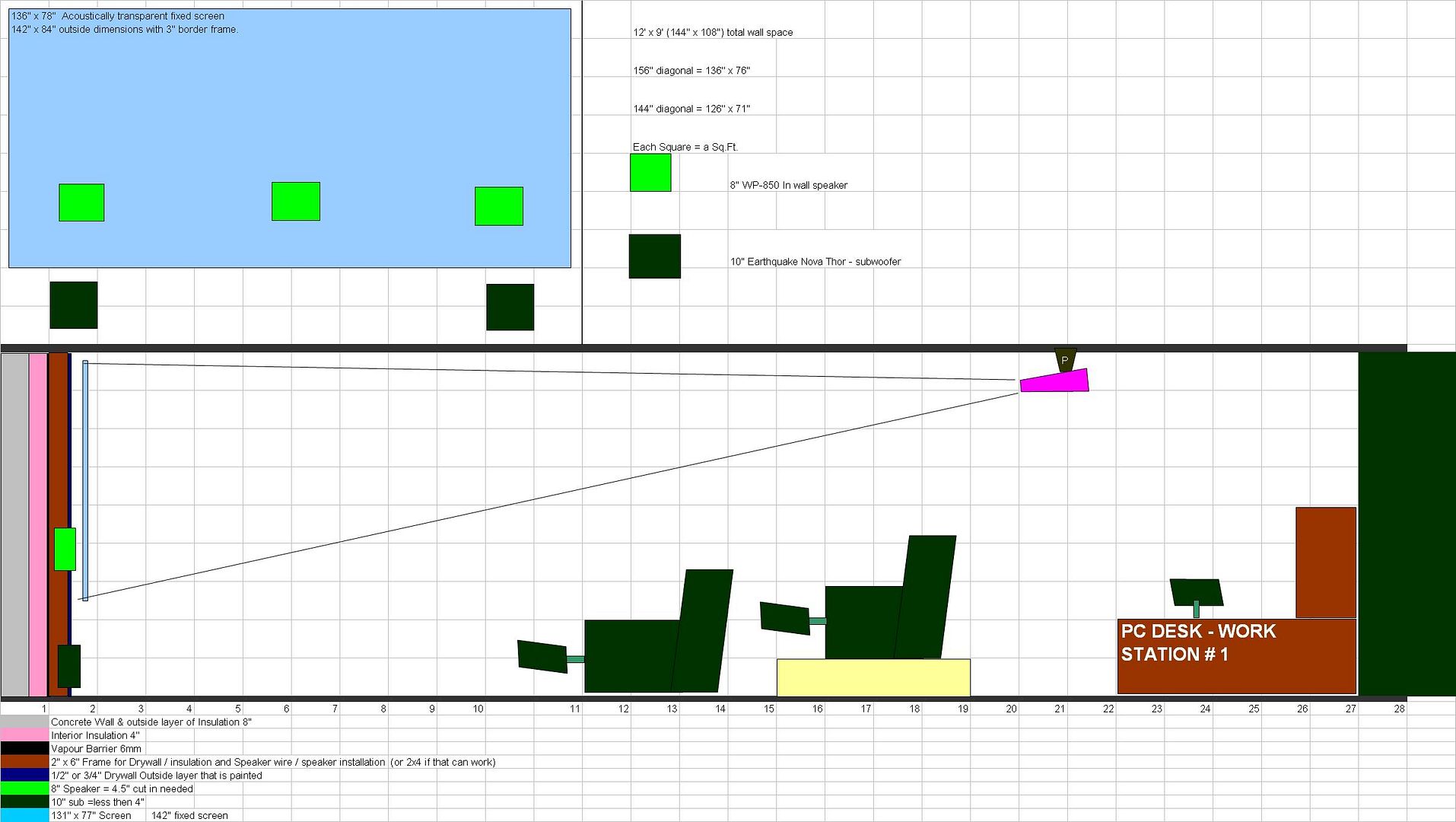 The basement on May 27th - future home of my games & HT room.
Looking forward to everyones input.