Due to the recent data loss, I thought I would repost the progress/pics.....
----->2008-08-04<-----
Well, it's taken months, but I've finally gotten around to dealing with the handrail for the stairs
Not really a huge accomplishment, however, it's just one of those 99.9% done items that you never seem to get around to......
I was looking to have something black to fit in with the rest of the room, but didn't feel that painted wood handrail would suit it all too well. So, after some combing around the local hardware stores, I came up with an aluminum powder coat solution:
Deck railing
The trouble was, that the mounting brackets were terrible and I didn't trust them all to well. I found some 'regular ones' in brass that I figured I could adapt to my purposes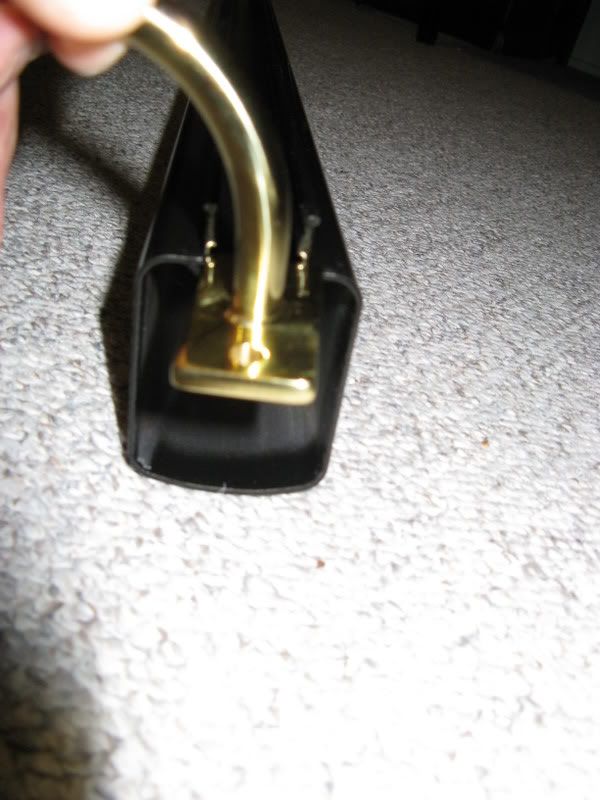 Not really a perfect fit, but with some quality time spent with a grinder, it would fit into the channel of the rail. So, with some grinding, some self-tapping sheet metal screws, and about 3 bazillion measurements, at last I have a rail that is to code: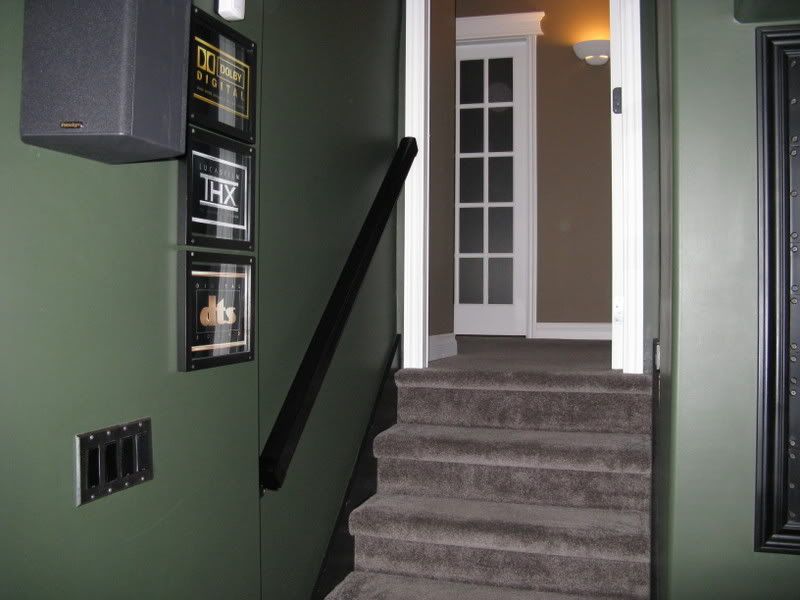 I stuffed the insides with Roxul to reduce the 'clangy' resonance that it might introduce, and it seems to have given it a bit more 'heft' and feels a bit more solid to the hand.
It's amazing, but I guess I'm so used to a railing not being there, I keep forgetting to use it now
So I sat down, looked around, and thought to myself "I'm DONE!". Wept uncontrollably for a little, then thought - "wait.....I can't be done....noooooo........maybe I can upgrade or tweak something further?". I updated the front page pics to at least make myself feel a little better
More to come, no doubt
Cheers,