The main thread is starting to get too big to easily find certain things. I try to make links on the first post to any major events or findings, but not everyone checks the first post that often so sometimes things get over looked.
There have been a lot of requests for a separate thread showing actual screens and setups. This is an excellent idea and a way for people to show their pride and what they have done.
I would like to keep this thread to just showcases and the people posting screen showcases can field questions from others as to what went into their setup, how well they like the screen, what projector they use-- things of that nature. I ask though that if there are specific questions about the laminates itself, testing, or overall comments or questions that relate to the development of them as a screen and not directly to those showing their Home Theater setups be asked in the
main laminate thread
. It's too hard to keep two threads in sync with the technical items and answering questions, and something could get over looked. There is no other reason than that for making this request.
I also ask that we keep this showcase just to laminates. It doesn't matter if it's Wilsonart, Pionite, Formica... I have no vested interest in one particular brand, but seeing that there are a multitude of threads devoted to screen shots and HT setups for other methods, anyone with setups other than laminates have plenty of threads to post their shots in.
Here is one to start, and there are many nice examples--this is just one. It also shows that laminates are not just for budget screens and people that can't afford a commercial screen-- most that are going with the laminates chose them for their durability as well as their performance and they could very well have went with a commercial screen. Other's may have initially decided to go this route as a temporary solution after spending a lot of money on a projector, and then discovered this is a very nice and simple solution.
So anyone that answered up to the
role call
, feel free to post your images here. Anyone that didn't answer up but wants to show their creation and give their impressions, feel free to post and tell us all what you think.
Quote:
Originally Posted by
puck16
Was finally able to have the wife take some pictures of our theater. We finished the project about a month ago and went with the DW screen after reading this thread. As I mentioned in my previous posts, I mounted the laminate to a frame I built and hung it on the wall, overlapping the cut edge of the velvet on the wall.
Looking into theater from wine room.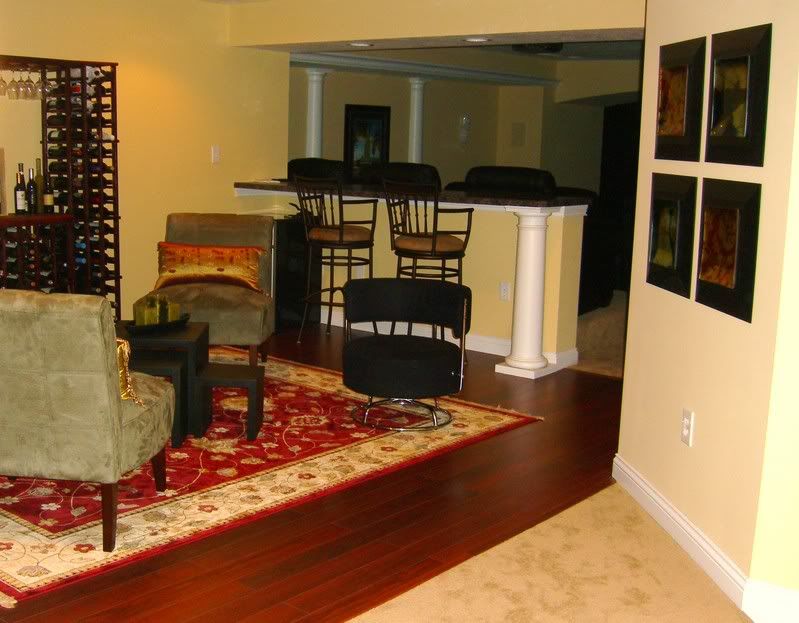 Entering theater.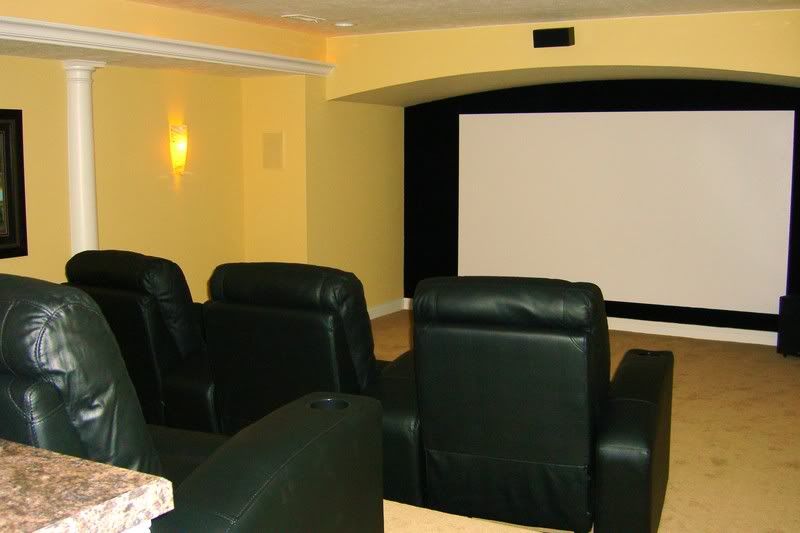 Love our Coater Studios from Serge at HTAuthority! (looking back from screen)
DW laminate 110" screen mounted on frame and hung on wall (overlapping black velvet)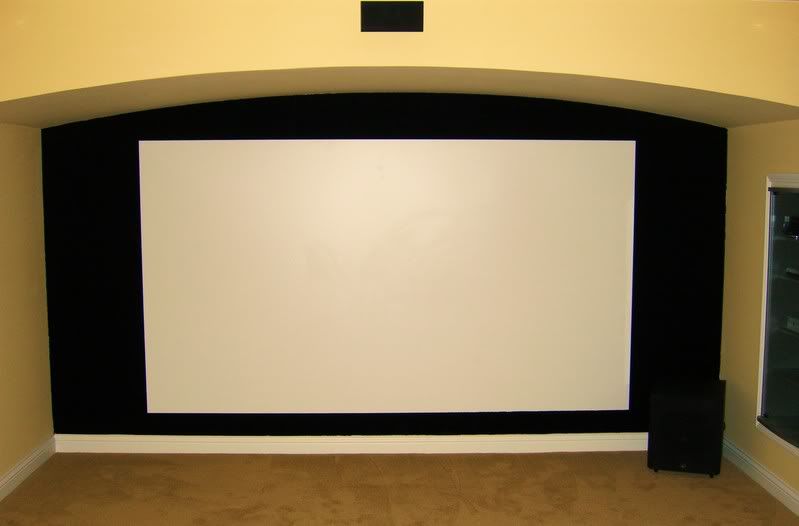 Theater with some of our mood lighting on.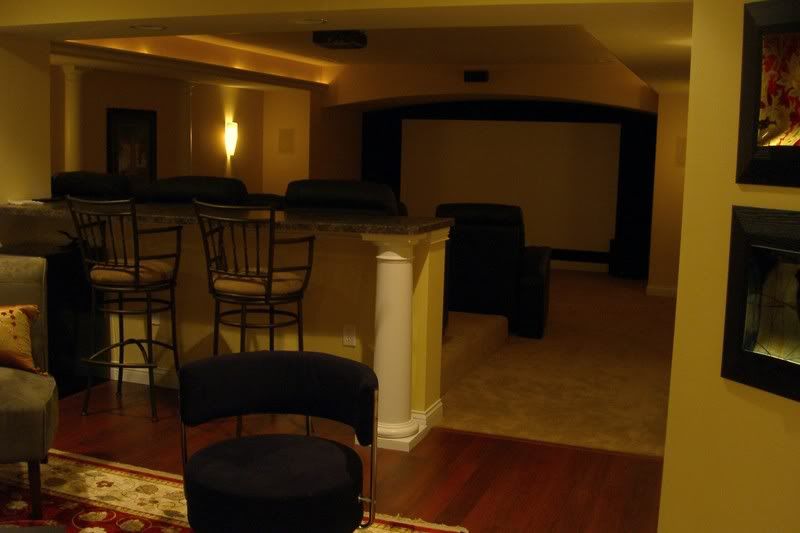 (puck is taking some more pictures and when he has those ready he said he will post them here, at that time I will remove this from the first post. I just wanted a nice example to start off with and puck certainly has a nice setup.)