I just completed a home theatre set-up in a small room in my condo. The room is approximately 10 by 13 feet. I tried to use as many of my existing components as possible when designing the system. The existing components are flagged with a **.
Here's the existing set-up:
Monitor
- Sony SXRD KDS-R50XBR1
Signal
- Comcast Digital Cable HD
DVR
- Comcast Motorola PVR (DCT-6400)
DVD Player
- Oppo DVD (OPDV-971H)
Receiver
- Yamaha AV Receiver (RX-V795)**
Front/Center Speakers
- Anthony Gallo A'Diva Ti
Rear Speakers (2)
- Anthony Gallo Nucleus Micro**
Subwoofer
- B&W ASW1000**
Now that everything is up and running, I am interested in your perspective as to whether it would make a significant difference to upgrade a component or two within this system--particularly with the audio.
Would an upgrade to the receiver make a noticeable difference given the small size of the room?
Would different speakers make a noticeable difference within a small room?
Thanks!
Following are a few images of the set up:
Entering the room--it's only 10 feet deep by 13 feet wide...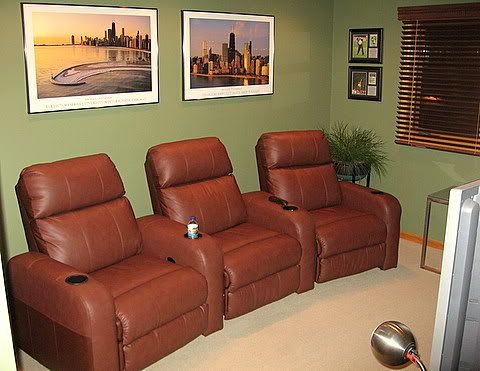 View of the subwoofer, front and center speakers, television and other components...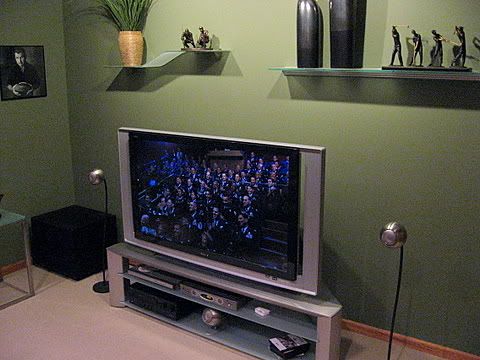 Television and stand with components...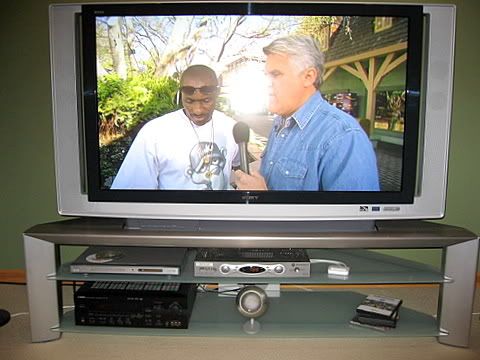 The Anthony Gallo Micros are positioned in the ceiling...