Here's my screen wall: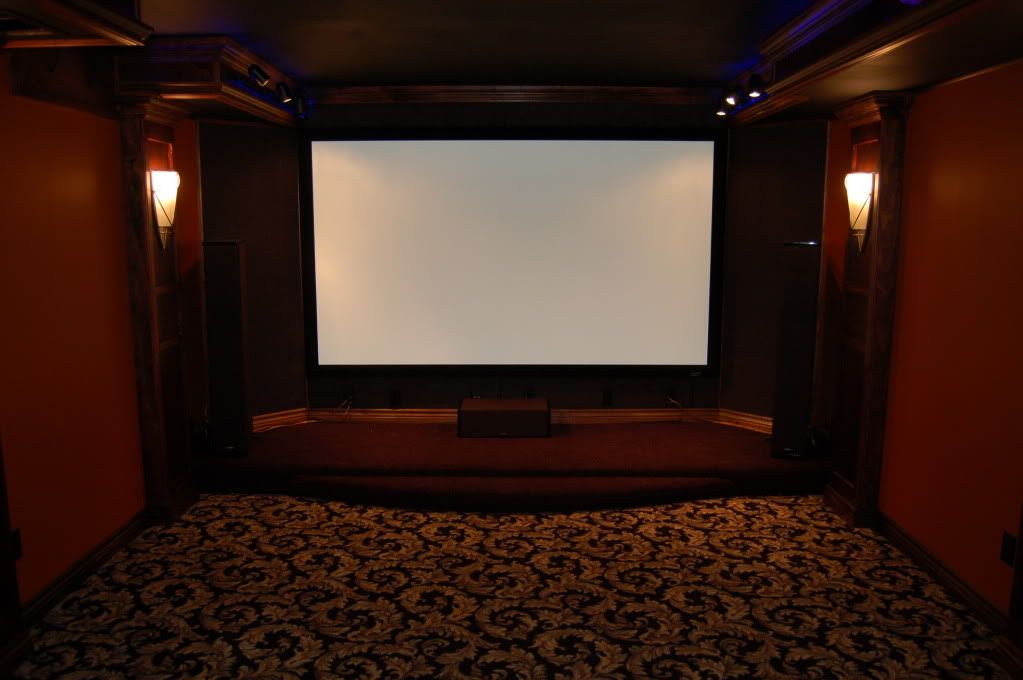 The screen is a 110" Da-Lite High power on the Cinema Contour frame. The stage is a standard rectangle filled with sand, and there is a curved step in front. The entire front wall is covered with 703 wrapped in black burlap.
Each corner is a super-chunk bass trap filled with OC703. There is track lighting on the stage for the kids "puppet shows".
After much deliberation I decided to put baseboard and crown molding on the screen wall, so it isn't perfectly black, but the stain is dark enough that when watching a movie you don't notice it anyway.