Does anyone have experience with fabric techinques for covering G.O.M. around 90 degree corners? In my new theater I plan on wrapping the MDF soffit light tray with G.O.M. to finish it.
Here is a google sketchup of one corner: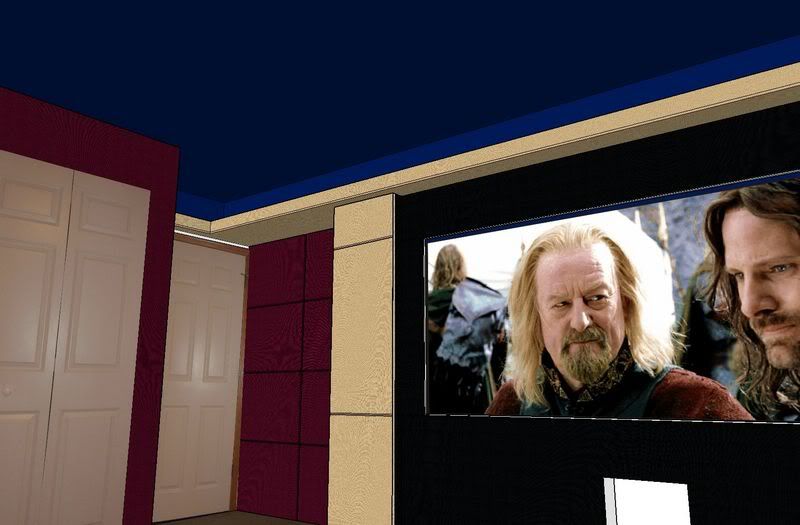 Heres a picture of the actual corner ready for G.O.M. covering.
Here is a sketchup of the MDF tray with both 90 degree bends.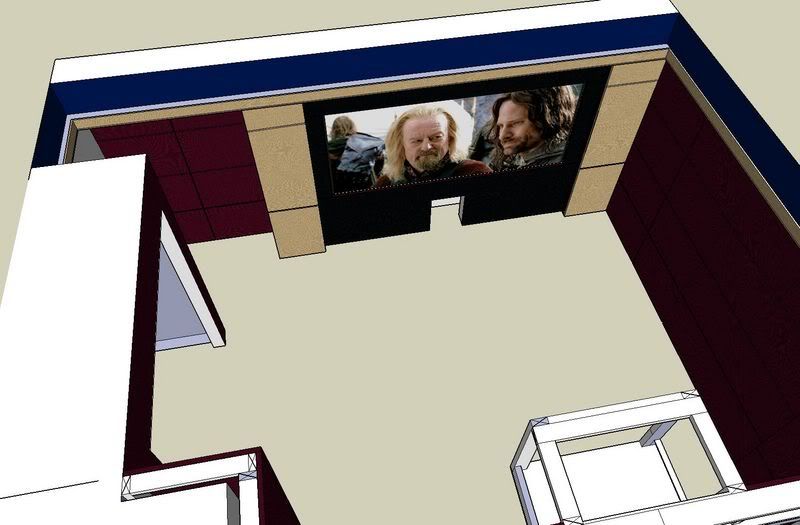 Any techinques would be most appreciated.
Thanks!