After reading a dizzying amount of information on this forum I finally decided that I had to have a dedicated home theater in my house. I figured that if I used the ugliest room in the house my wife wouldn't mind a little dust. As I formulated the plans the WAF went very high so I tore into the room on a mission to create our Theater.
Here are some specs:
Room size: 13X20X7.5ft
Seating: Two Rows of 4, second one on a riser. Commercial theater style seats
Equipment: TBD, mostly using what I already have to put the money into the room.
False screen wall with an AT screen and all speakers mounted behind the wall/screen.
2.37 AR screen approx. 42"X100"
GPowers and many others have inspired me to come up with a hybrid design to use frames in my theater so I will have all my walls covered by material.
I hope you enjoy this project as much as I will!
And now... Move that bus!
Here is the room before: (note - these are the previous owners furnishings)
As you can see this room is very deserving of a makeover.
The ceiling coming down - no obstructions for drywalling the ceiling - whew!
Behind the closet doors there is a water meter and a gas meter. I will have to build a new wall about 22 inches from the existing block wall to hide this. I will have to devise a creative way to access both of these while still maintaining a clean look in the theater.
You can see where I taped off the floor to get a visual idea of where I would like things to be. The two meters will fit nicely between the two columns on the left side.
Here is a shot of the closet removed and the exposed block down the left side
All the block is exposed. One spot that showed some water was caused by a downspout overflowing. The problem is fixed but the outlet doesn't look so good. It is removed in the first picture, but here is a close up.
Crew foreman inspecting the worksite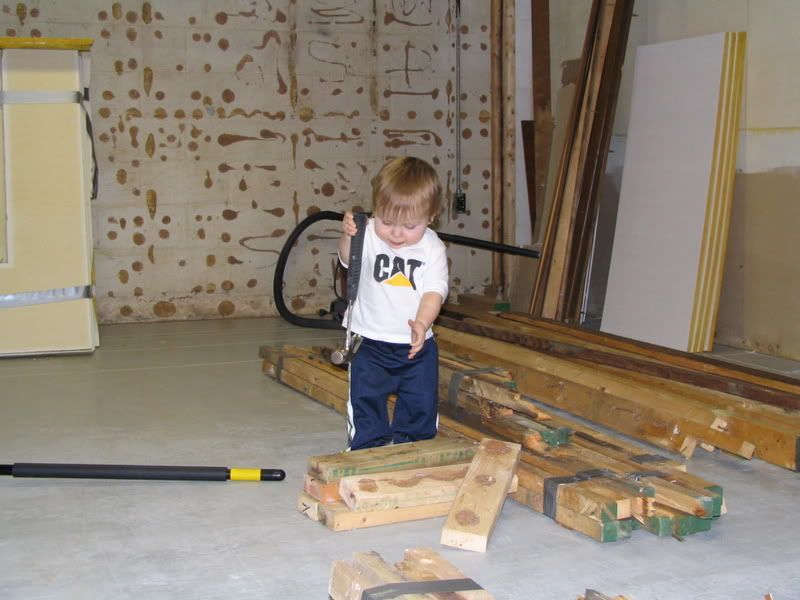 More on it's way...