Just set mine up last weekend. Still need to do some work on it and I'm waiting for a few more faceplates. I've still got to do some touch up drywall and final painting as well before its done.
(Click on picture to enlarge photo)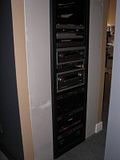 Door On.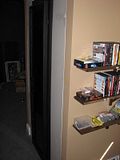 Door on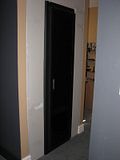 I have more pics in the construction thread.
Cheers
Calvin