Ode To DIY Mode, by
offline
3,152 Posts. Joined 6/2006
Location: Ottawa, Canada
Thumbs Up: 13
offline
3,128 Posts. Joined 1/2006
Location: Erie Pa
Thumbs Up: 15
You may be a poet , and don't know it.
But your feet surely show it, they are Longfellow's
You made my morning and all I could picture was a show called (laugh in) and the skit called A poem by Henry Gibson
http://www.museum.tv/archives/etv/R/...owanandmar.htm
http://movies2.nytimes.com/gst/movie...=26769&mod=bio
There once was a fellow named Tiddler,
an obsessive compulsive screen fiddler.
On the left and the right he hung samples of white,
then with poly, top coated the middler.
offline
57 Posts. Joined 1/2007
Thumbs Up: 10
Owned. I smell a 'poem-off' hehhe
Ever since I read this thread I've been thinking in rhymes. I finally sat down and wrote another one. Hope this gets it out of my system, and my apologies in advance to a certain well known and highly regarded member:


Away down South there stands a man,
HVLP gun in his hand,
He's searching for a wall that needs the Mix.
A complicated Cajun brew,
of yellow, red, and green and blue,
and sometimes even finely ground paint stix.

A simple mix earns his disdain
(Just add a pinch of this for gain),
It's got to have at least fifteen ingredients.
Blending greens (eleven shades),
in hopes of higher accolades,
(You could use ten, but only for expedience).

No formula is too complex
(Add three parts "B", then drink the rest),
His claims are oft' a wee bit o'er the top.
With confidence pursues his quest,
(Oops, broke my arm - I'll take a rest),
Forge onward t'ward that most elusive Pop.

Spite laden lungs and missing mirrors,
To cheers of fans (and sometimes jeers),
Our fearless sprayer hoses, pauses, looks...
Then at his keyboard, late at night,
He posts with most verbose delight
(Some posts, in fact, more lengthy than a book).

Though ever on the story goes,
Recorded in his flow'ry prose,
The perfect screen remains a faint illusion.
But someday when his goal is reached,
And all his critics be impeached,
He'll bask in glow of scientific fusion.


All in fun,
Garry
DIY Granddad(w/help)

offline
14,294 Posts. Joined 11/2002
Location: Byhalia, Mississippi. Waaaay down in the Bottoms
Thumbs Up: 174
You Guys.......! Now all ya all a've gone an done'd it!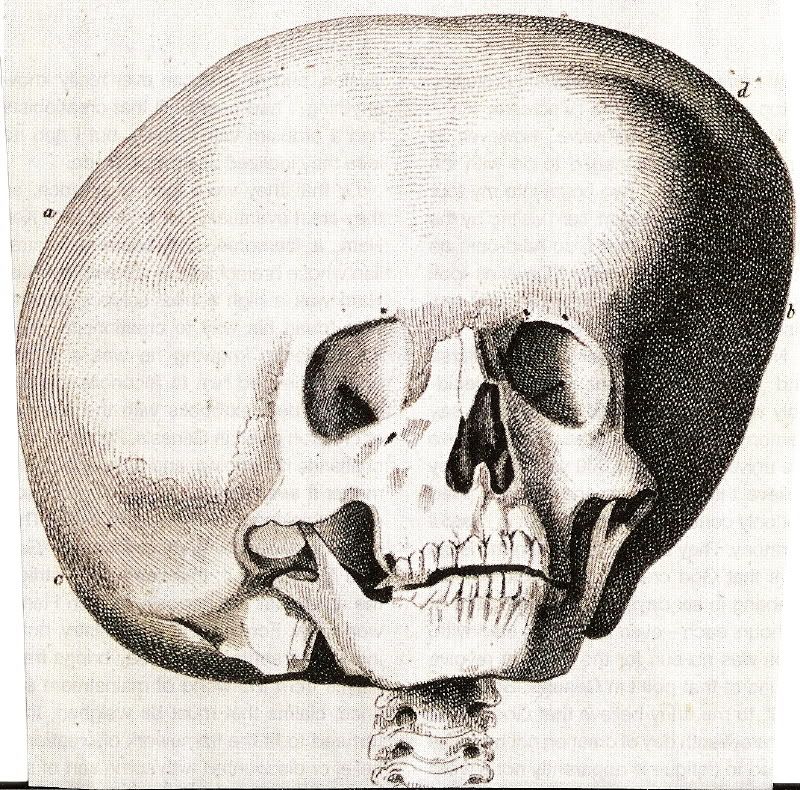 DIY Granddad(w/help)

offline
14,294 Posts. Joined 11/2002
Location: Byhalia, Mississippi. Waaaay down in the Bottoms
Thumbs Up: 174
There was a time when the use of Front Projection.....
Met with only my disdain and outright rejection.

Too expensive....inconvenient, and way much too dim......
I could not see it winning too many friends.

Not nearly enough had the room needed to spare.....
and many more seemed not to much even care.

So building in a really Big Screen TV....
flush into a wall just seemed best to me.

True Theaters always seemed to be delegated.....
To those whose incomes were highly elevated.

But one fateful day way back in '99......
I received an urgent Plea from a new friend of mine.

"I want a TV thats the size of my wall.....
Please help me achieve it , lest my countenance fall."

So a 4:3 Sony Presentation Projector I chose.....
....and from that starting point my own interest rose.

But MY Gawd! How much they wanted for a screen!
That was the biggest sticking point it seemed.

I was already dallying about on AVS.....
My opinions on my audio I did profess.

I wandered on over the "Screens" just to look......
...for advice about mounting a PJ in a nook.

There I read stuff about painting a wall.....
To create a cheap image at least 5 feet tall.

But one thing I still adamantly deplored......,
Was the washed out images any enthusiast deplores.

So Light Cannons I employed, dark Grey paint I did use.....
But my choices more often did enrage and confuse.

For many on "Screens' did not take it too well....
....that my efforts made it harder, their Screens for to sell.

Some did take great umbrage over claims I expressed.....,
While others just told me to "Give it a rest".

But a kindred spirit I found in a 'ol CMRA.....
It's a friendship I value still much to this day.

But it wasn't always just sweetness and light.....
For in a good natured way we both started to fight.

No Fisticuffs though, or abuse hurled with fuss.....
We preferred for our Screen Shots to do that for us.

He had Misty Evening, and a lowly Z1.....
I ventured MMud, and used costly PJs for fun.

His efforts showed me plainly that it was not required......
To spend all you money for the great image acquired.

And his skill with a camera, a legend in his time.....
Made me strive all the harder to improve upon mine.

So eventually it came that we worked out a meeting......
...and something quite special came about from that greeting.

Light Fusion was born, and the masses did post.....,
"It just can't get much better!" was the oft ventured boast.

So for the next 3 years, a benchmark was in place......
But all just the same, it was thrown in our face.....

That we must be mistaken, we're leading others astray.
Is it really that good? Some said bluntly, "No Way!"

It must be the cameras, and we can't take your word.....,
So a few just decided to give us "the Bird'.

But so many more others decided to try....
And from all of those efforts, the concept did fly.

As icing, a few advocates jumped into the game......
And from some of those efforts, more new ideas came.

And from all of that hubbub, came a plethora of screenies....
...and that made the Mods turn into "Blue Meanies".

So they detached us from "Screens", a Sub-Forum was created......
But NO MORE "Attachments", or our efforts would be deleted.

But that did not throttle back all our efforts to please.....
And at the newer creations, one could surely not sneeze.

"ol MississippiMud, and it's offspring Light Fusion,
Were just a couple of choices among the profusion.

What once was the "best' came to be just passe'
So AL prowress became the order of the day.

Now all the Feathers did really start flyin'
Over more stated claims, came the insult, 'Yer Lyin'!"

I didn't care, but the ruckus WAS demeaning....
So much that toward garbage this Forum was leaning.

But through it all, others took the challenge a hand.....
And chose to "Just Do it!", and so it began.

Since that fateful day, it has come to be accepted.....
That Ambient Light could indeed be rejected.

But many are the ways that it can be accomplished....
No one method has a lock on that 'ol 1st place finish.

And more exciting are methods that do not employ paint.....
Are finding a following that knows little restraint.

No one certain person is Pedestal bound.....
When so many choices hereabout do abound.

It all bodes well for the many who are searching....
For just the right Screen app. on their wall to be perching.

As for me, I aspire to neither plaudits or fame.......
To me, making screens is one and the same.

For when a person's eyes "PoP", and I'm the one whose to "blame"
Their satisfaction is enough for me to obtain.

And People, to have it happen time and again.......?
Just means that overall, I'm blessed with many new friends.

I hope it excludes not a one of all ya all I would venture......
But I better stop here, or this Post they might censure.
offline
3,128 Posts. Joined 1/2006
Location: Erie Pa
Thumbs Up: 15
There once was a color named gray.
And a man named Bud liked to say.
Project enough lumens
The colors be bloomin
Why mess with metallic then pray.
offline
7,077 Posts. Joined 7/2003
Location: San Diego, Ca.
Thumbs Up: 10
Mods, we are overdue for a new 'sticky' thread. How about this one? Talent like this should not go unnoticed.
offline
2,254 Posts. Joined 6/2002
Location: MA. USA
Thumbs Up: 11
I came to this forum, for ways to build a cheap screen
I see many folks, that like to yell and scream

This is better, or is it that?
All the while, acting like Moonbats

Strafing at each other, from afar
and once in awhile, it go's too far

The Mods come in and close
delete, and Ban the few of those

I see Silver, I see Grey
I just want a good screen, I don't want to pray

The colors are wonderful
The whites turn to greys

We get wrinkles,We need blacks
So to Home Depot, I must go back

They now know my name,
Asking " What for you today"?

"Lamp Black, Pearl, we'll make your concoction swirl"!!
My goodness, I feel like a girl

We head on home, supplies in hand
On a bucket, is where we will stand

Got to get the border just right
The last time, it put up quite a fight

I will win this time, of this I am sure!!
without all this fun, life would be a bore

It's getting to the point, it feels like a disease,
Just looking for the sure way to please

My ever growing hunger, for wonderful colors, and blacks....
To a small TV I'll NEVER go back!!

This is just my way of looking at things
It looks great, after a couple of drinks

But then the next morning, I am again aghast
Geezus, I knew that greatness just couldn't last!

I just want safisfaction, I want to have fun
what would I be doing anyway, just laying in the Sun

Instead I can play, in my man caaaaaaave
In glorious darkness, during the height of the day!!

If you've read all of this, it must be sung
It's mostly in fun, and we've just begun

Thanks Fellas!!
DIY screens immortalized in poetry.
Any new ones out there?
offline
1,401 Posts. Joined 4/2003
Thumbs Up: 10
I would like to "ditto" tiddler's "Thank You" note. It is amazing in the world of ours today where everyone is wrapped up in themselves how you can find a group of guys so kind and gracious in giving of their time and talents. I appreciate and thank each and everyone of you. It is not only educational in reading this forum but also a breath of fresh air to communicate with such good people who are patient and not a_ _holes. I hope everyone has a great day!!!!!!!!!!

Golffnutt
It's missing a few poems now, but I'd still hate to see this fine thread slip into the Archives...
Bump!
AVS Blu-ray Reviewer

offline
2,262 Posts. Joined 6/2004
Location: Boston
Thumbs Up: 49