Sorry, I don't know the model number.
I just took a photo of the back of my Mission Bookshelf speakers: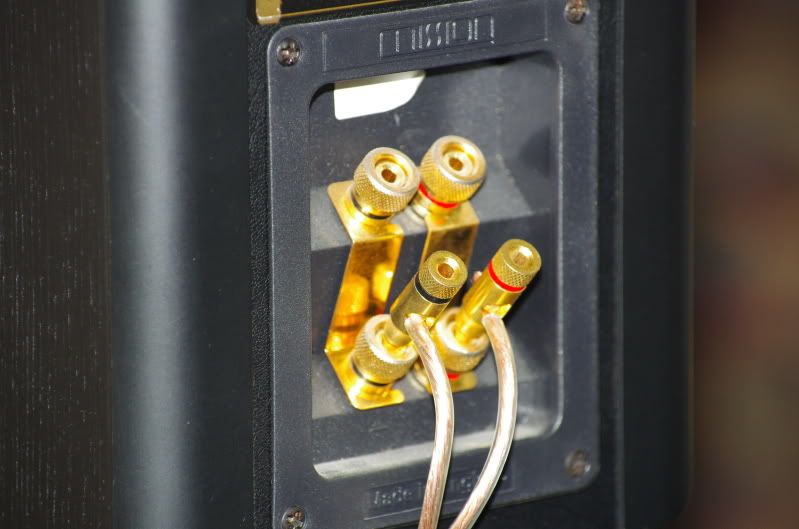 The top two posts are the Negative and Positive posts for the tweeter, and the bottom two are the posts for the woofer (I think).
As you can see, my speaker wire is screwed into a banana plug which is interted into each post. The nuts on the posts are screwed down tight on the bridging plate.
The banana plugs are optional. You can insert the wire directly into the hole in the post (not the hole that the plugs are plugged into, the one perpendicular to them) and tighten the nut down onto the wire.
If you are missing the plates that connect the top and bottom posts, you can simply jumper them with extra speaker wire. Just make sure everything is secure.
Hope that helps