Here is a simple demonstration of what the difference is between a white screen and a gray screen.
In these two photos there is a matte white panel on the left side, and a matte gray panel on the right. In the first photo all lights were turned off. In the second photo I had some lights on in the room. Note that when the lights are all off the gray is almost the same as the white, however, when you have some ambient light the gray is much better than the white.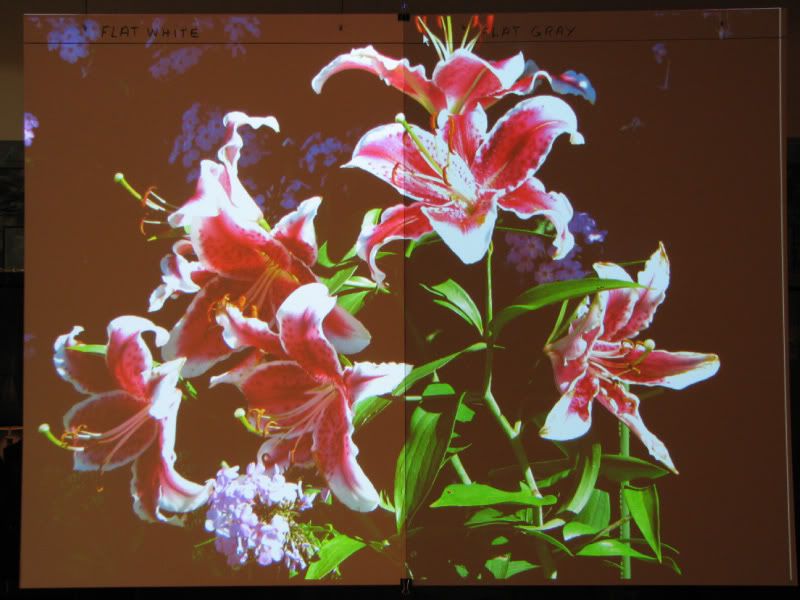 With today's brighter high contrast projectors, the use of a gray screen has more to do with ambient light tolerance. If there is any unwanted light falling on the screen, it will reveal the shade of the screen. It is most apparent in areas of the image that are dark.