My current setup is far from a dedicated home theater like some people have, which make me quite jealous. My question pertains to custom cooling of a A/V cabinet, so this seemed like the most appropriate place for my question.
The pics show the console I'm using for my A/V cabinet. It's actually a buffet, but nothing else passed the WAF. It's open front is great for allowing y components to draw in fresh air, but there's no exhaust ports, vents or fans so very, very hot air really accumulates in it. I've had a few instances of image corruption because of too much heat buildup so I need to do something.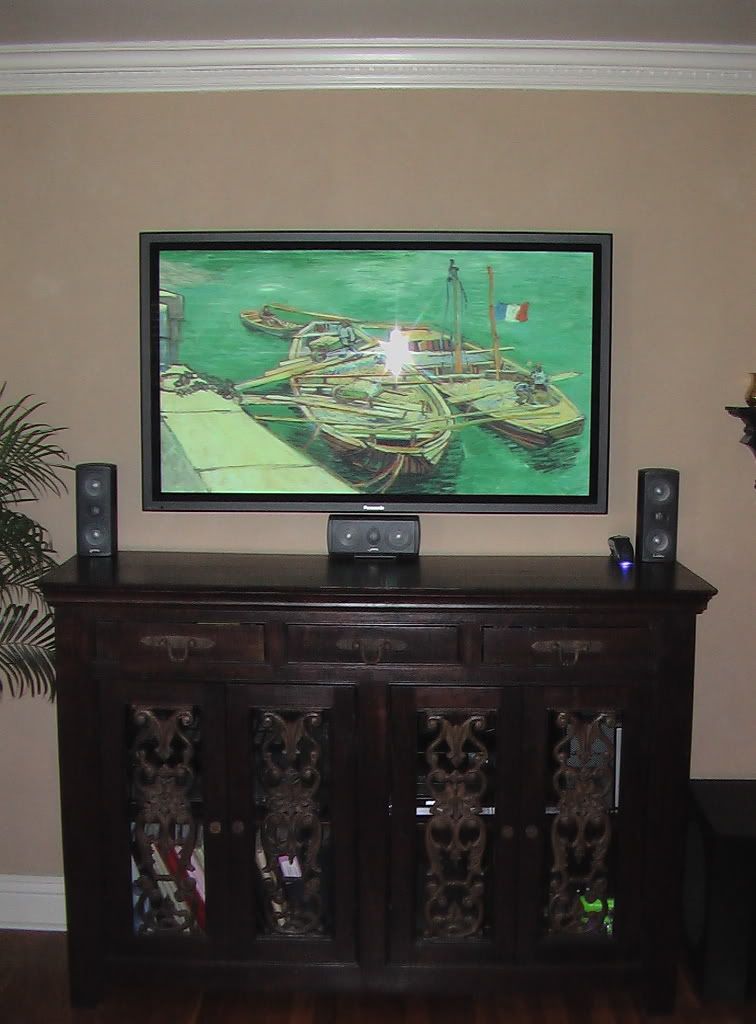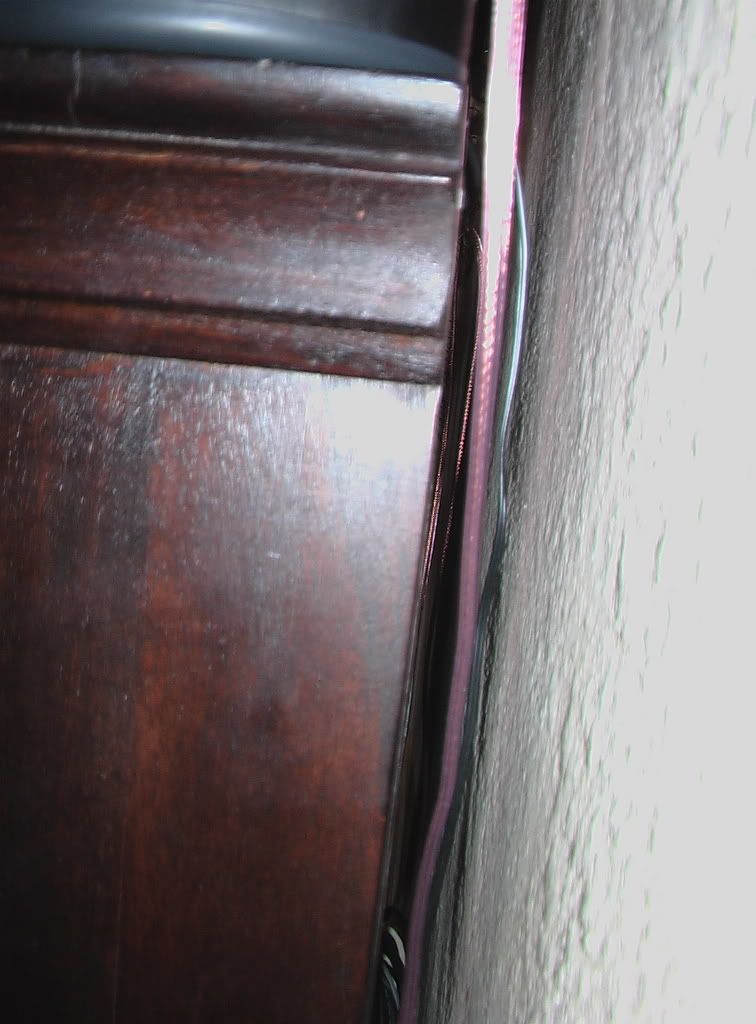 There's two shelves in the cab and all electronics are on the top shelf. On the far left, there's an Onkyo 604 receiver that gets
very
hot, middle right is a Toshiba HD-A2, a PS3 (which also gets pretty hot under heavy loads) sits on top of the HD-A2 and a HTPC on the far right, which also puts out quite a bit of heat.
I'm ok with incoming air, as evident in the pic, it's the lack of exhaust that's the problem. I purchased a 110V-12V converter, some wire mesh grills and two 120mm PC case fans that move 34cfm @ ~9dba. The fans will be powered off the Onkyo's single/switched A/C port.
My question is where to place the fans. I'd like to put them in the rear cabinet wall for aesthetic reasons, but am contemplating if the side panels would be better. I only have about and inch and a half between the back panel and the wall and I have the plasma above it so hot air will be rising into the bottom area of the plasma (more or less). It's possible for me to slide the cabinet out from the wall a bit, but it just doesn't look quite as clean. I can also put the fans on the sides of the cabinet which would eliminate any spacial issues and avoid directing hot air towards the plasma, but I'd be cutting holes where the grills can be seen. This console won't be the final home of my A/V center, but it will be there for a few years most likely.
Any thoughts or recommendations on where I should put the fans?
Thanks