Well summer is over and not much happened. A little work on the bar and that was about it. But Fall hits and I finally make some progress! Cabinets came in last week and I was able to get them installed this weekend. My worry about matching stain was for not as the color matched exactly. I couldn't be happier with it.
Had a little problem with my wine racks as they are only 13" wide and of course didn't hit a stud so I had to rip out some drywall and add extra bracing.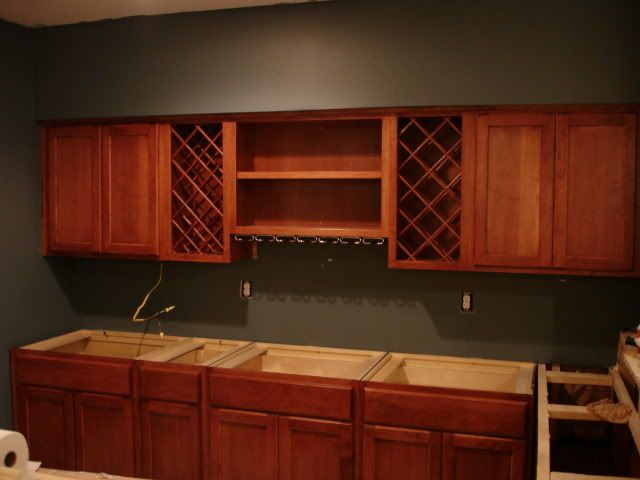 I went with a dark color. Not sure why but I started with a grey primer and really liked it so I went with a French Grey. Really looks good with the cabinets. If I didn't have 9' ceilings I probably wouldn't have done it but it works.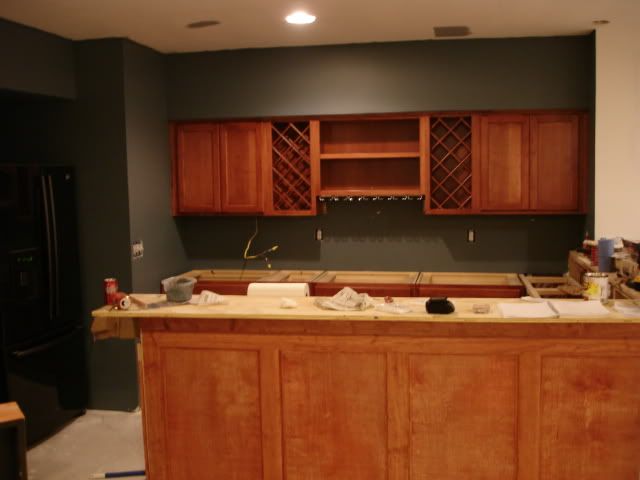 Still searching for a cheap server rack to start my equipment rack. May just bite the bullet and buy a new one. Haven't found one on Craigslist yet.
The HoliJays
TM
start this week. This is were I use up all my un-used vacation time to take every Friday off for the rest of the year. So that means this weekend I should build my screen wall and start the equipment rack.
Well at least now it looks like I did something!