I was recently doing research on this topic and could not find enough information about wall mounts in one place, so I figured to start a wall mount thread.
Please post your review and any pictures of your wall mounts. Tell us if you are satified with its construction, installation ease, and operation performance. I don't know if price discussion is allowed on accessory items so I will not post mine but give a link to the product.
I'll start it off:
The mount I have my Sharp LC-D72U mounted to is the Peerless SP850-S (the S is for silver color) wall mount and their adapter plate PLP V400-S.
The Sharps are VESA 200x200 bolt pattern for wall mounts. When companies refer to VESA 200, it is actually a 200x100 pattern. So in my case I needed the adapter plate.
I love this mount, it is only 2" deep and allows the screen to be pulled out from the wall 10" for cable access. The mount allows the cables to be fished through and has tie off points, but I didn't use them because my cables are pretty much hidden anyways.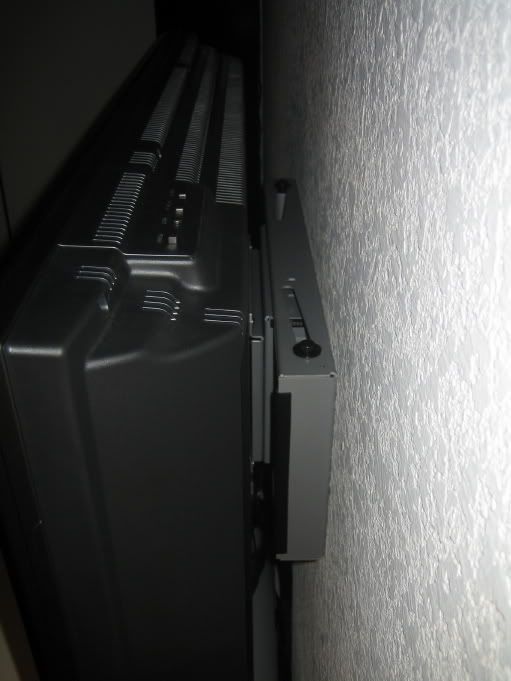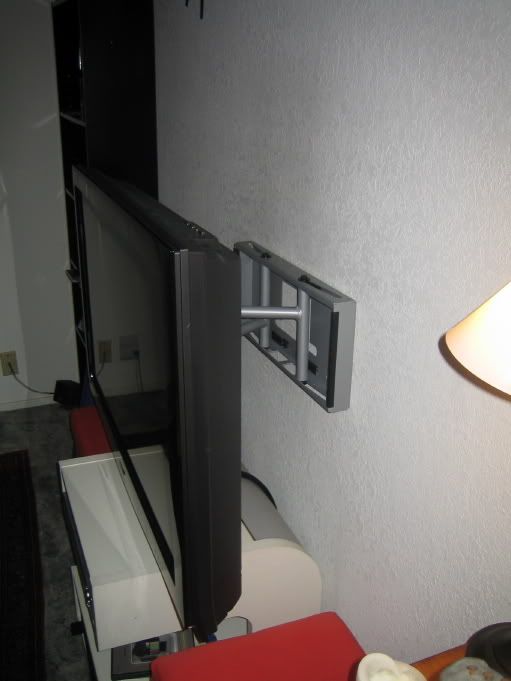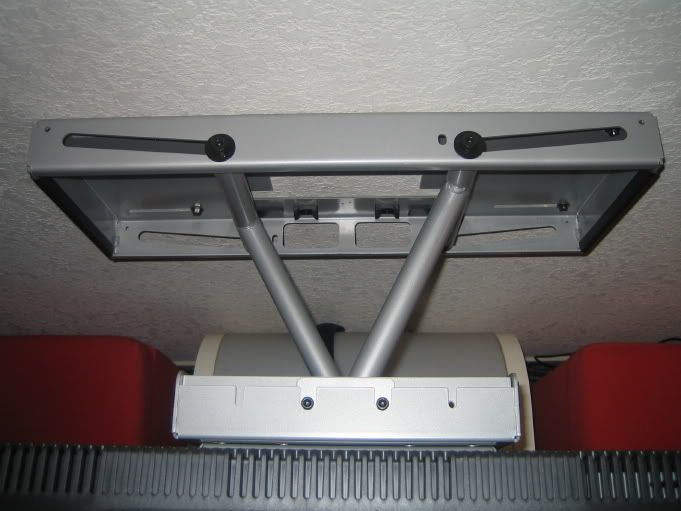 On top of that, it allows up to 45 degrees of rotation depending on the screen width. the 42" only allows up to +/- 30 deg.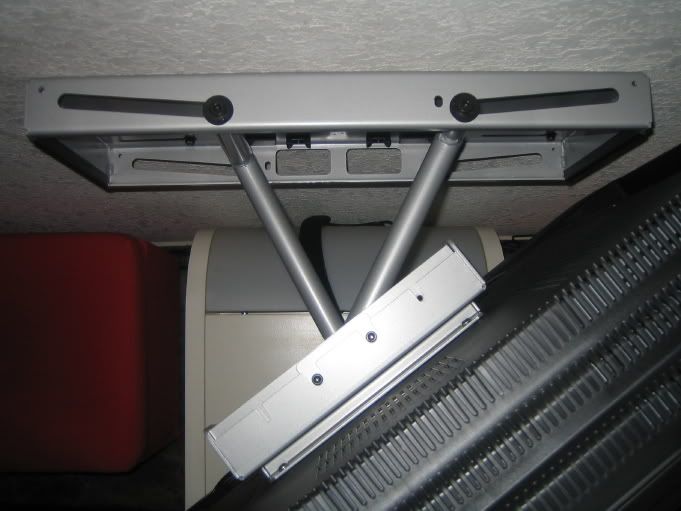 A close up of the adapter plate. It allows up to 10 degrees of tilt for those who want it higher up on the wall.
This plate allows you to screw to 2 wall studs that are the typical 16" apart and these holes are slotted and allow up to 4" of horizontal movement. Its construction is very heavy duty and easily handled this screens 70lb+/- weight. I purchased both the mount and adapter plate through Buy.com but to find a good low price go to Google Product search:
Peerless SP-850 search on Google Products
I recently had a party and someone wanted to hook up their camera to the LCD to show some photos. When I pulled the screen from the wall and rotated it to get to the connectors there was a collective gasp. Major coolness factor points. Bonus!