From time to time I've seen builds posted where the screen wall looks like a load bearing wall, so last week when I had mine apart for carpet installation I took a couple of pics to document my approach which is minimal and considering I intend to join the 2:35 club at some point easy to modify.

I started with 2 rectangular frames of finger joined pine trim boards. Connected on the top and bottom with a cross member. I doubled up the outside leg with a space between the two boards.

I stood them in place and screwed through the top into the ceiling and bottom to the stage. Added Linacoustic and some leftover eggcrate from my speaker building projects. Also three blocks on the side walls.




Next built 4 frames and covered with black GOM. Added a few dabs of velcro. A little goes a long way because if you use too much it's really hard to pry off a panel. Paint the visible sides of the frames black before attaching GOM.




Then I put up the two sides, the screen and the top and bottom panels, in that order.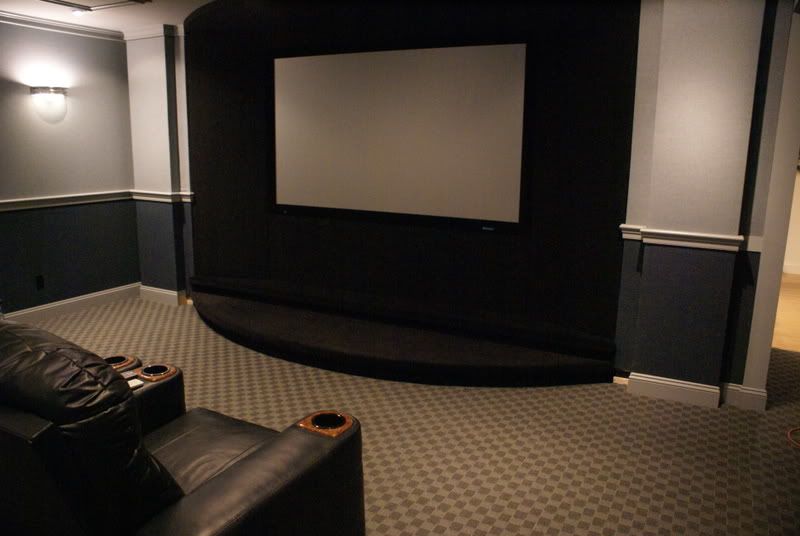 this is my current screen wall which I describe later in the thread
Edited by BIGmouthinDC - 11/24/13 at 7:51pm