Ill take a stab at switching the phase on just one sub. Almost lunchtime for me so I may have a chance before I bring one down tonight. Will it make difference which one is reversed? Ahh, Ill just try em and see...
REW time again.
Ive heard plenty about Chuck's EQ/HP filter thing but last I heard was that he was still waiting for the boards to come in. I am assuming that they are ready now?
Mmmmm....can't wait to have these suckers firing into the corners!
EDIT: Tried hooking up one out of phase at lunch. For some reason it wouldnt output anything when I hooked it up that way. Maybe the EP2500 doesnt allow such wiring methods...
Anyhow... for reference...I plotted just my mains. One with the 80hz xover. The other fullrange. Check out the lowend on these 281's!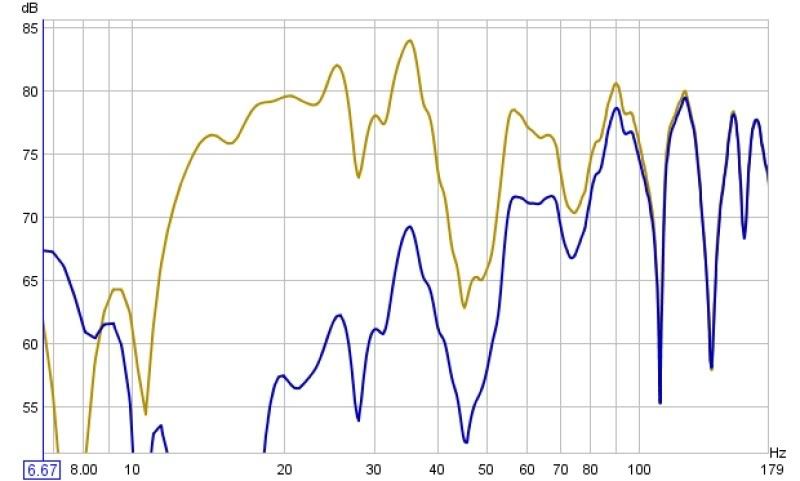 You can still see the ringing at 25hz and 35hz. Must be room related. That and the short null at 28hz and the big one around 45hz....even with the subs off, they are still there. Hmmm, its gotta be the shape of the room and my location in it. I wonder if the forward firing ports (on the 281's) have anything to do with this. IIRC, the 281s are tuned ~28hz. Hmmmm.....