Ok folks, this may end up being a tad too long, but hope to see what others think.
First off, i have a hd70 and using a fixed frame 100" blackout cloth.
I was enjoying the picture for a while now on this BO and it seems ok to me, but this weekend i was bored and wanted to improve on it.
The colours seemed good to me, but i wanted more blacker blacks, so anyway, i went to my local paint shop and got 5 different colours + the BO.
1). BO
2). matt white (it had a sticker on it saying for home theater use)
3). stone white
4). white shaver
5). silverstone grey
6). grey pail
To me, the worst was the matt white wich was noted to be used for home theater!!!
While i very much liked the silverstone grey and white shaver.
My decision is on those two favourites, and i cant decide, but please do comment on teh other colours as you see fit or your preferance..
Silverstone grey shows much deeper blacks/less crushed dark colours/better during the day or lights on, but whites arnt as white.
While white shaver has better whites/brighter, blacks and dark colours are crushed compared.
Here are some pictures now to demonstrate what im talking about.
these are the colours im talking about... look at the bottom two at teh left, much deeper blacks, yea? to me teh BO on it sown is better then even the matt white!
same picture, just without all the writing.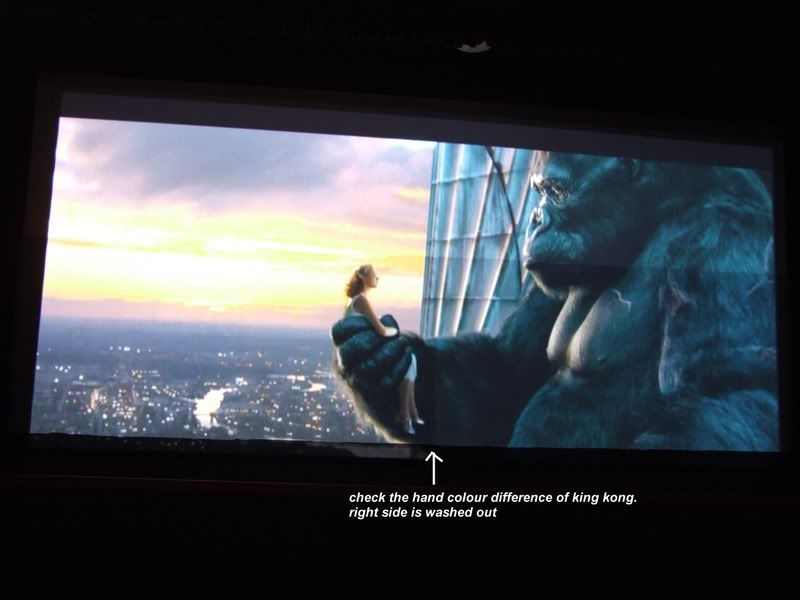 Look at the hand of king kong, see the difference in colour as it goes from silverstone grey to white shaver?
here is star wars, look at the jacket colour on young skywalker!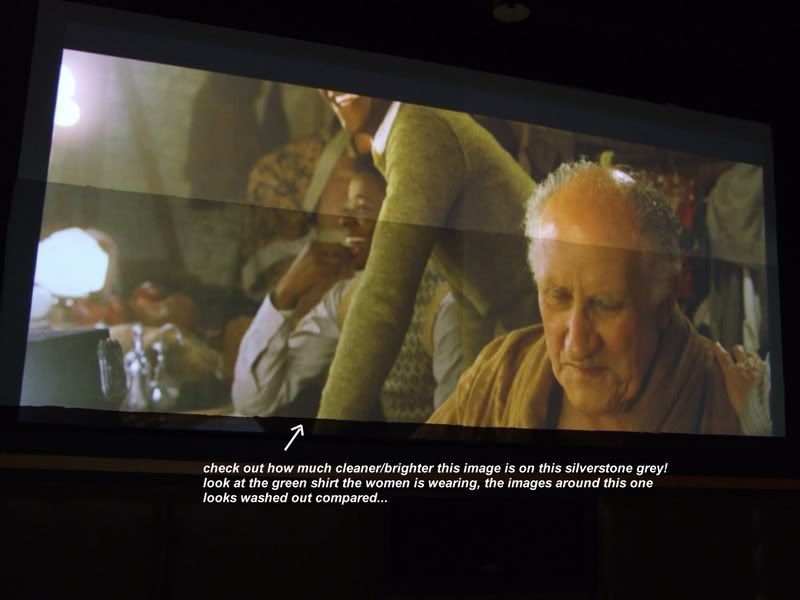 this image i think shows the best of the silverstone grey colour, out of all teh colours, in this image i prefer the silverstone 100% much cleaner/sharper it seems wich richer darker colour, look at her shirt transition.
Now, here is teh perfect example of teh whites im talking about! the silverstone doesnt have that bright white colour as the white shaver... but then again, look at the skin tone on the white shaver, seems too bright?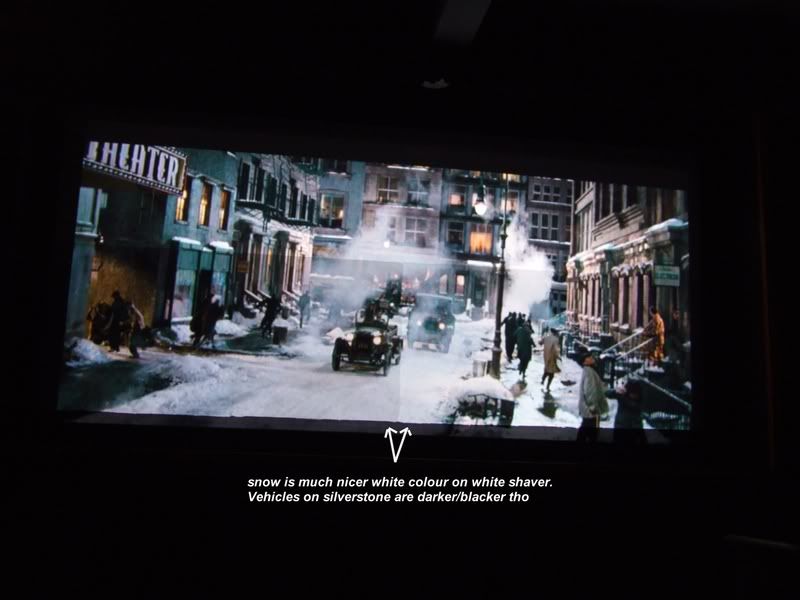 the snow on the white shaver is much nicer... but the vehicles on the silverstone is much cleaner.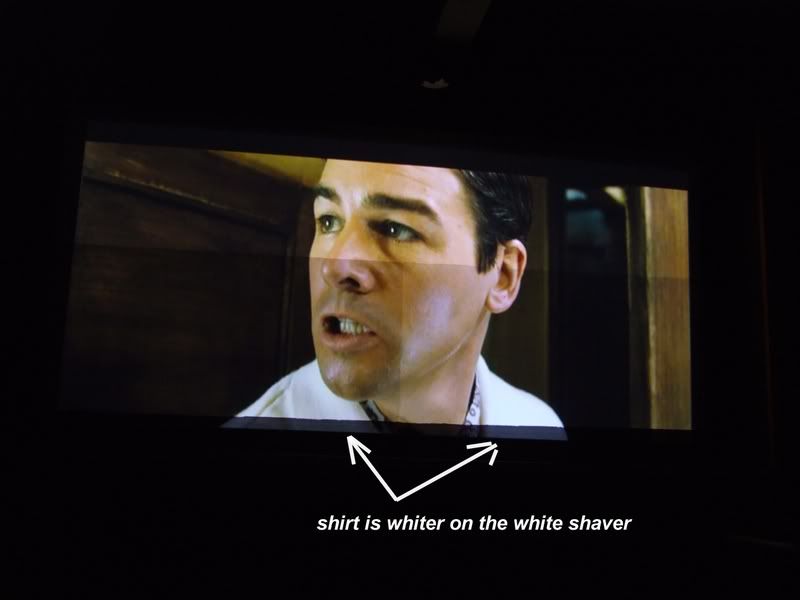 just another picture detailing the skin tone and the white colour on his shirt.
Now... id like to know what your preferances are in these pictures you see? i know pictures dont do it justice, but ive tried capturing it as closest to what i was seeing, so its teh best i can do for showing people.
Would you go for darker blacks and sacrifice whites to be duller or have a slightly better blacks(compared to the BO) but still a touch washed out compared to silverstone.. but in doing so, have nicer whites and brighter image?
I will be watching it a bit more in the following days to be sure what i prefer, and ill hopefully make up my mind in a few days.
Thank you for any feedback and any advice you may have, appreciate it.