It's been a while, but time for an update.
Drywall mudding/taping is a pain. Getting mud mixed up and cleaning up after take about 30 minutes or so. That means I can't just run up there for 45 minutes and work a bit on the room. To make it worthwhile, I have to allocate 2-3 hours of time. That limits me to one or two sessions per week on weekends, if I'm lucky.
I've found that I can do drywall mudding/taping pretty well. My inside corners aren't necessarily the prettiest, but they'll do.
However, final floating, making everything even and smooth without a lot of sanding, is not my forte. After several attempts, I've decided that's a good job for a professional.
Here is the room with all the walls closed (the right front was the last bit):
Here is my room with all the wall drywall mudded/taped: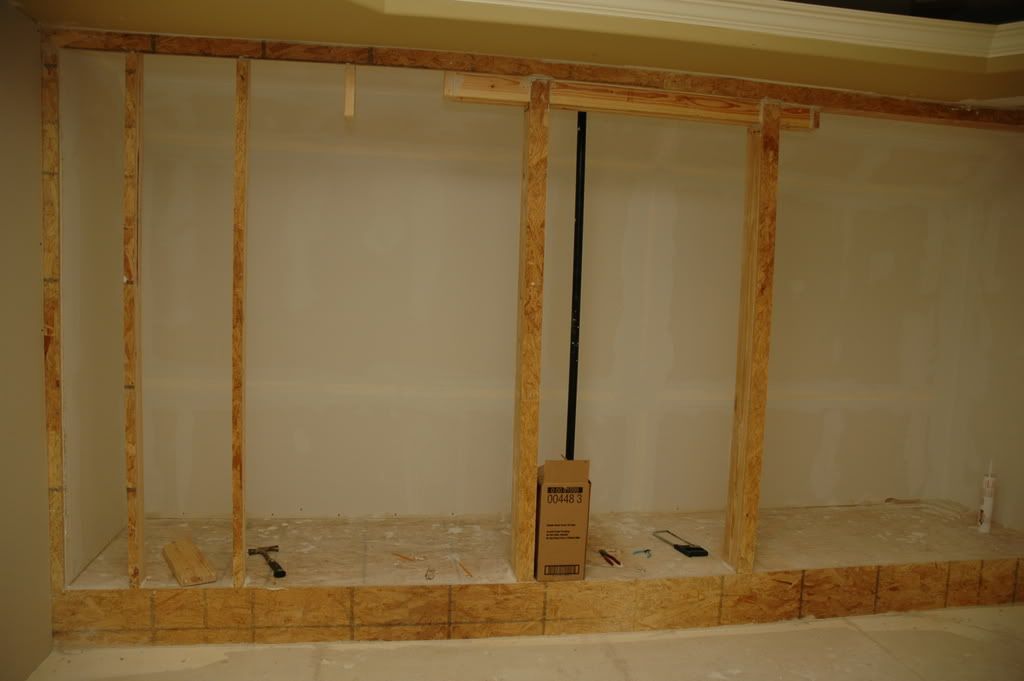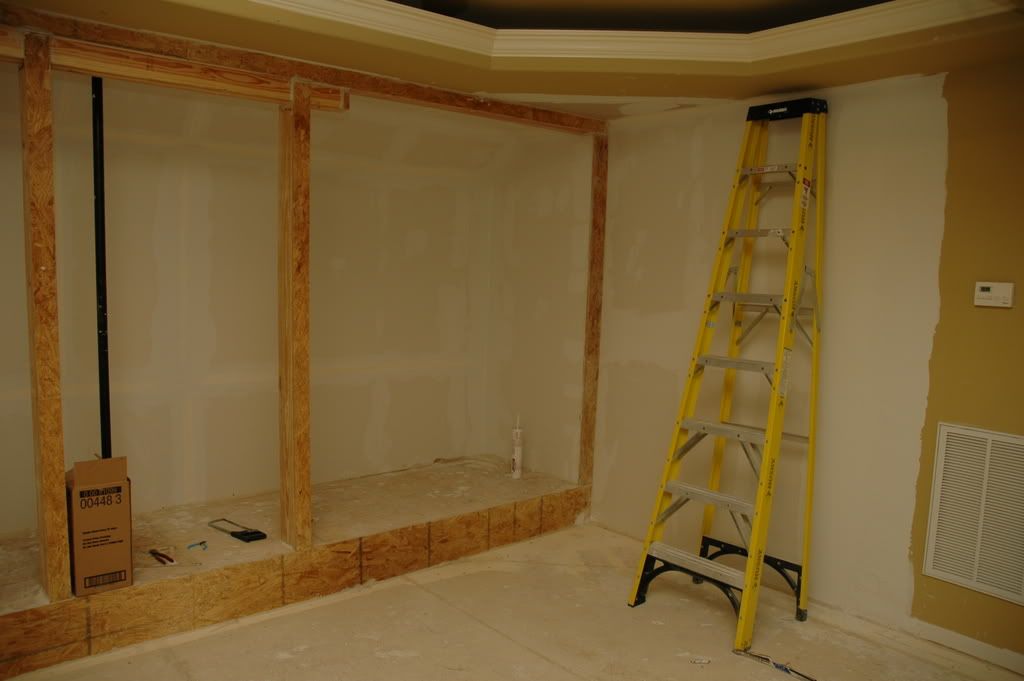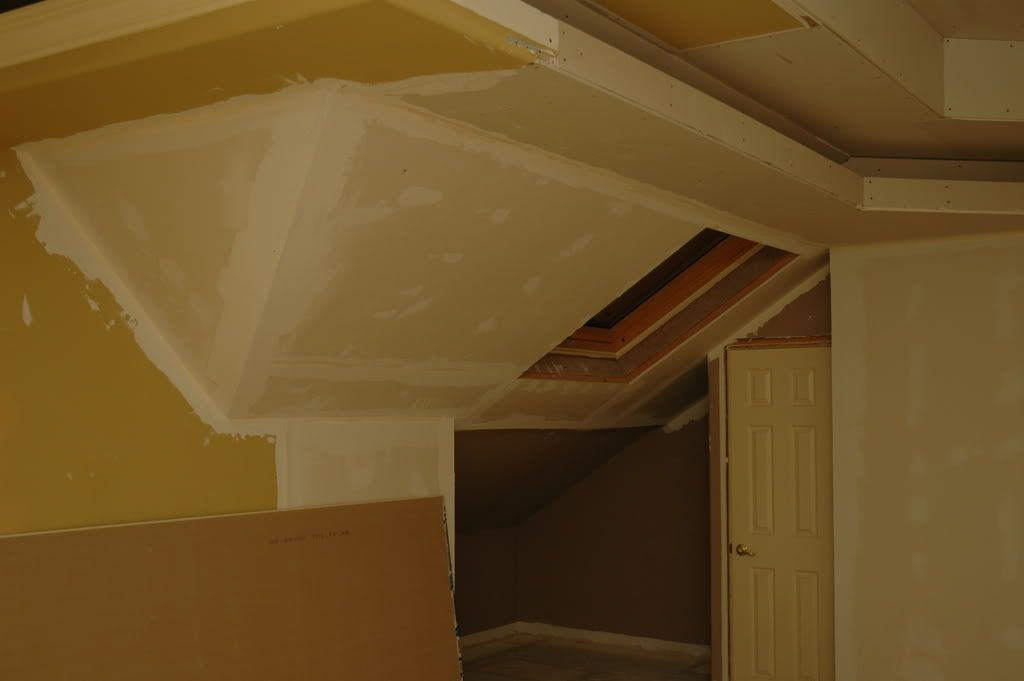 I've since put up most of the double drywall/green glue. I'm using two tubes/sheet and it's going up pretty easily. Most of the time is spent identifying where the studs are, especially where I'm putting a second layer of drywall over old work drywall where I can't see the screw holes.
My current solution for finding the studs:
a) stud finder to get the general location
b) sinking 3-4 drywall screws through the old drywall into the stud at the top and bottom of where I think the stud is. Some of them will hit air on each side of the stud. With that I've got definite proof of where the stud is.
Then mark the left/right side on the ceiling and the floor. Accuracy is especially important for the seams between two sheets of drywall. If the seams are of just a bit, one sheet will be over the stud and the next will be just on the edge. Getting a screw to bite on that sheet will be difficult.
Make sure to mark both the top and bottom. DON'T assume that all the studs are straight. Some of mine turned out to lean left or right by an inch or more...