Okay, so I went ahead and bought a TC2000 to be powered by my Crown XLS 602.
I have been working with WinISD, BassBox, and Unibox for the past week or so and would appreciate some input! I know this driver really likes big enclosures, but I need to do something significantly smaller than 360L. More than likely this thing will end up in my 150 sq ft apartment bedroom. There is a slight chance it will wind up in our living room which is a whopping 200 sq ft. Yeah, good thing I'm not claustrophobic. I am considering a sonotube, but I have been leaning more toward a tall box, since it seems it would be more rugged.
Most of my listening will be music, somewhere in the neighborhood of 80-90%, the rest being HT of course. I have been focusing on a ported design, but if closed would be better for my situation, I will definitely go that route.
Priorities:
1. Bass must be smooth and tight. I'd like to get down in the mid-teen range.
2. Needs to be able to survive in a college atmosphere, but can't be too heavy.
3. Relatively small footprint (I'd prefer a tall enclosure that could double as a corner table when not in use.)
Here is what I'm thinking:
Effective Volume - 220 L
Dimensions - 44"x20"x20"
Tuning - 15.5 Hz - 6" Diameter x 33" long port with an enclosure wall flare
Sufficient damping
Unibox: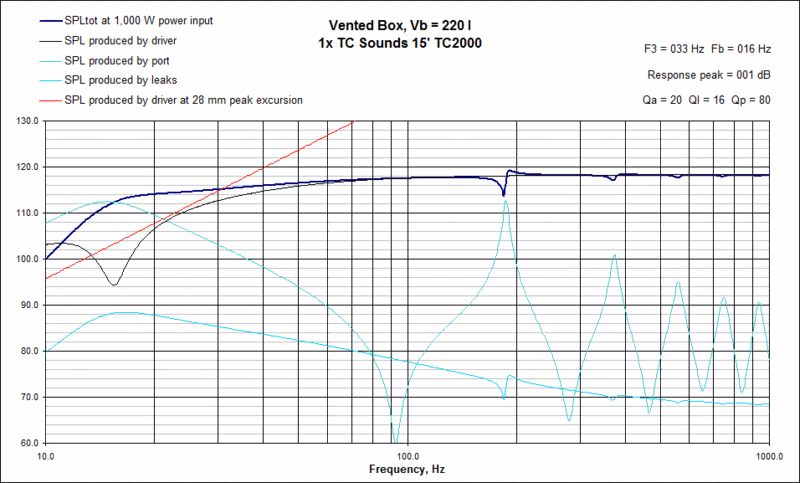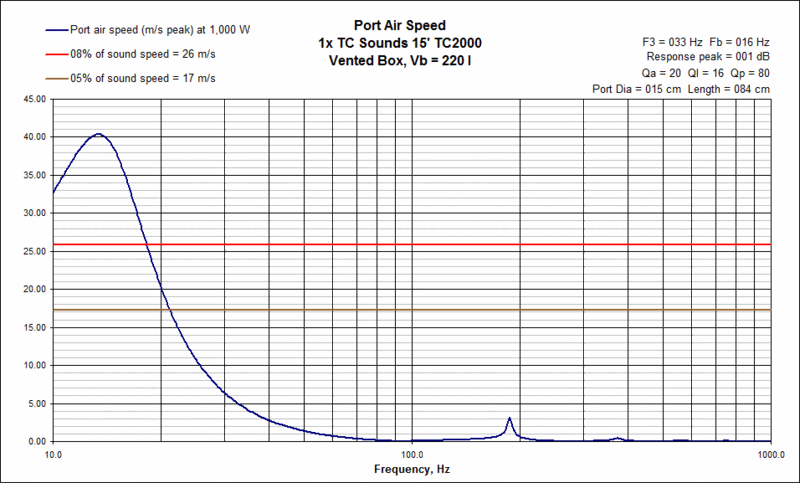 BassBox: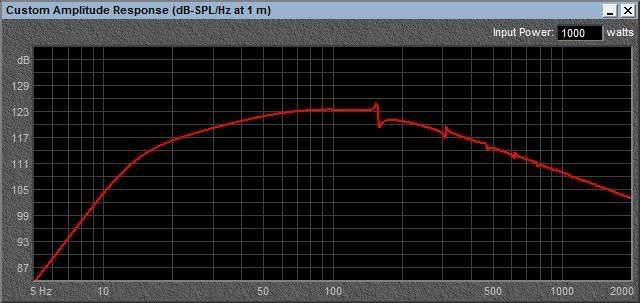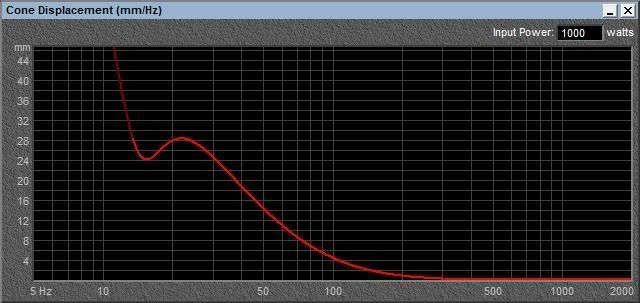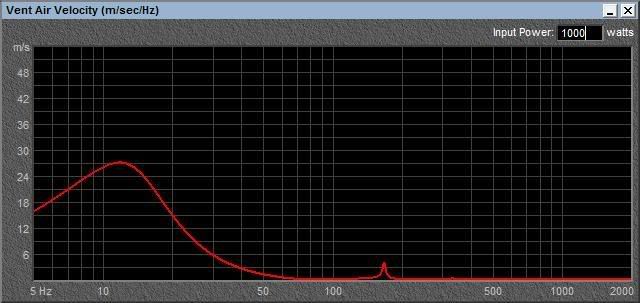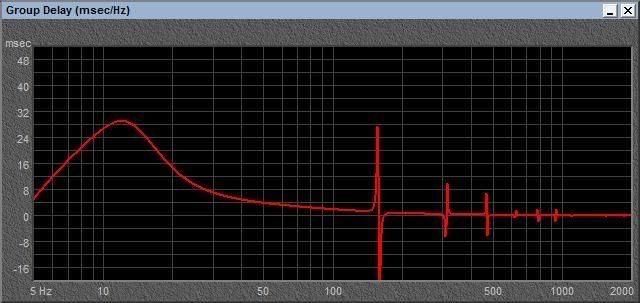 WinISD: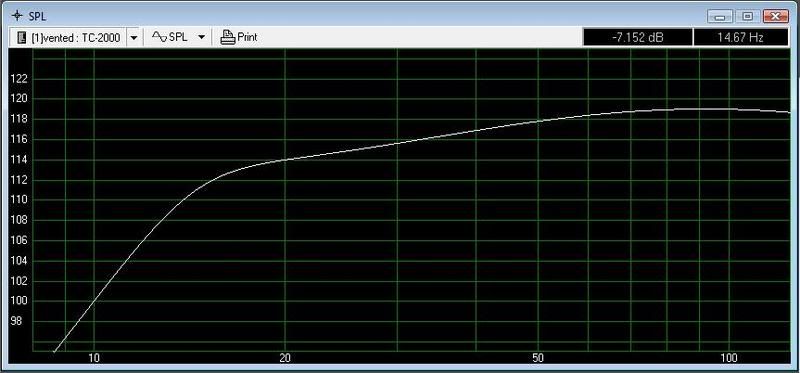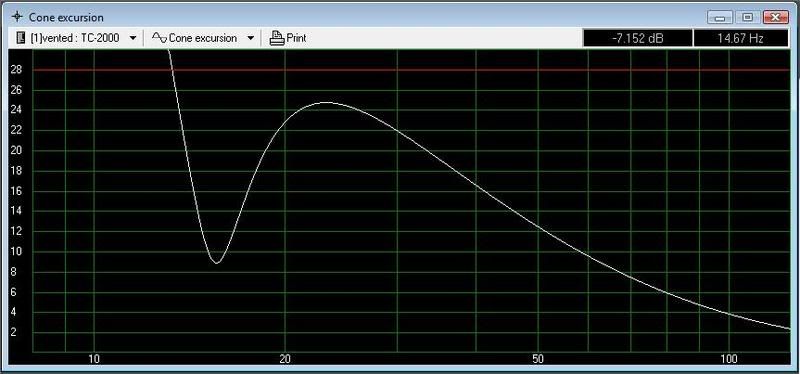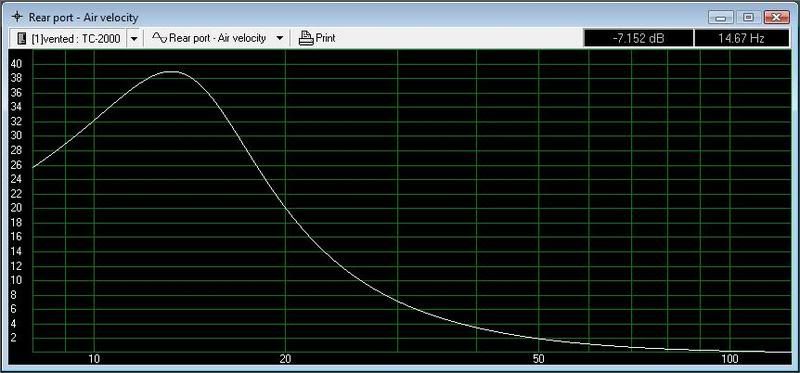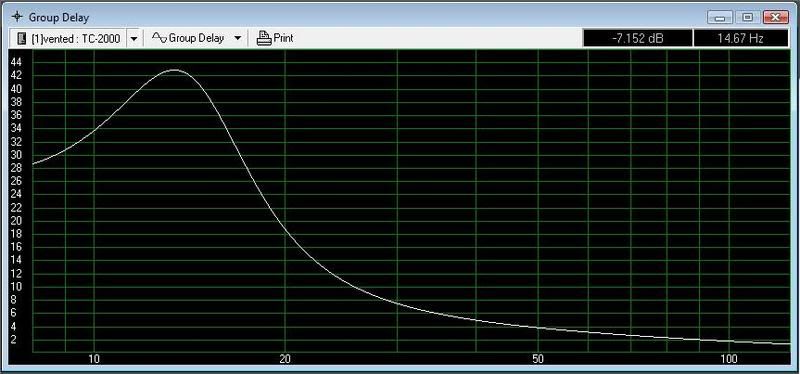 Let me know what you think! Suggestions are much appreciated!