Here is the basic S/N, Frequency Response, and 8 ohm power tests.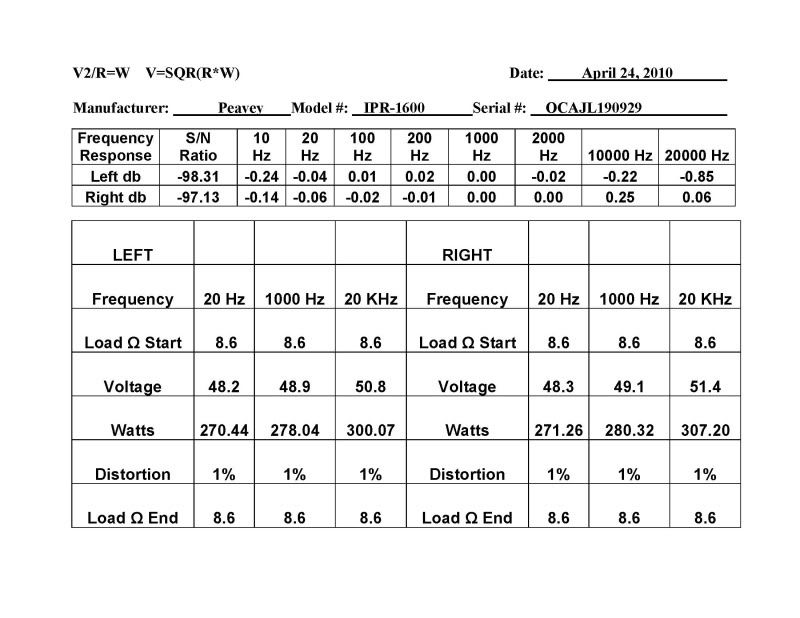 And here are the 4 ohm power tests.
You will notice that I was only testing at 1% THD levels. That is because without sophisticated filters any THD levels that I measured at .1% were very obviously just not true and were unduly influenced by the lack of test equipment. (When I would set the THD at .1%, power dropped so low it was just not true.)
With all that being said, I did try this amp in several of my systems at different operating points, i.e. sub amp, mid amp, full range amp. There is a lot more to it than the numbers reveal.
Chuck