Thought I'd post up my modest HT that I've been working on. It's nothing fancy by any means, and on a military budget I certainly can't afford what I really want.
EQUIPMENT:
Toshiba 51HC85 RP CRT HDTV
LG LDA-511 DVD
Toshiba HD-A2 HD DVD
Sony STR-DE597 Receiver
Sylvania 6900 HDTV Tuner
Logitech Harmony 880
Sony Tower/Center Speakers
JBL Bookshelves for the surrounds
Now, onto the pictures.
Entrance to my HT:
The TV:
Equipment: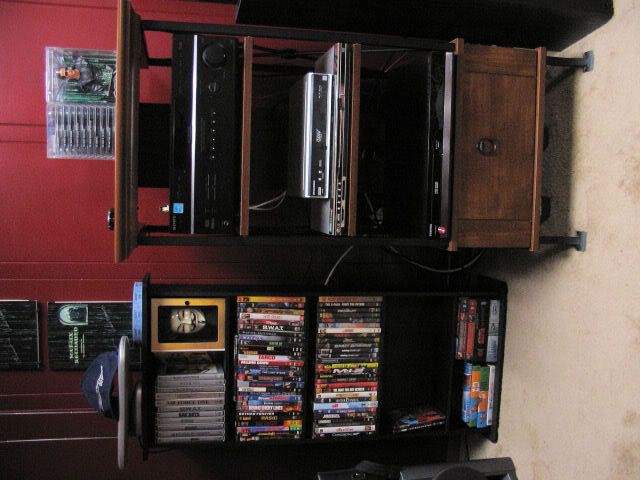 Another TV/Equipment shot: