Hi everyone, I must say that this is the forum that has inspired me to try building out my very first home theater.
Before I start, I want to say thanks to the countless posters to this forum, my friends and family who supported me and gave me advice and ideas as well as my GF for letting me have my own man cave.
One last thing, my projector is currently in transit to Optoma for repair because the colors kept dropping out. This is why I now have time to write up my theater build rather than playing videogames or watching movies.
Let us begin!
My quest to build my own theater actually came from this forum. I was curious with how my 360 would look on a big screen so I Googled XBOX 360 and projectors and stumbled upon this forum and the rest is history.
I bought the HD70 as a graduation present to myself back in January and it was originally intended to serve as the outdoor projector that I could carry around everywhere and project onto people's houses or what not. Boy was I wrong. It was cold so I couldn't do much with it outside, I went online to check out other people's setup and man, you guys out there have a lot of time and money to build a whole separate building for a home theater.
So, the format of this picture show is chronological so bear with me when I jump from one peice of the project to the next, I hope I don't lost anyone here so here goes.
Below is the garage before anything was ever done to it. It has all the stuff from the living room and some bedroom stuff since we were painting the house.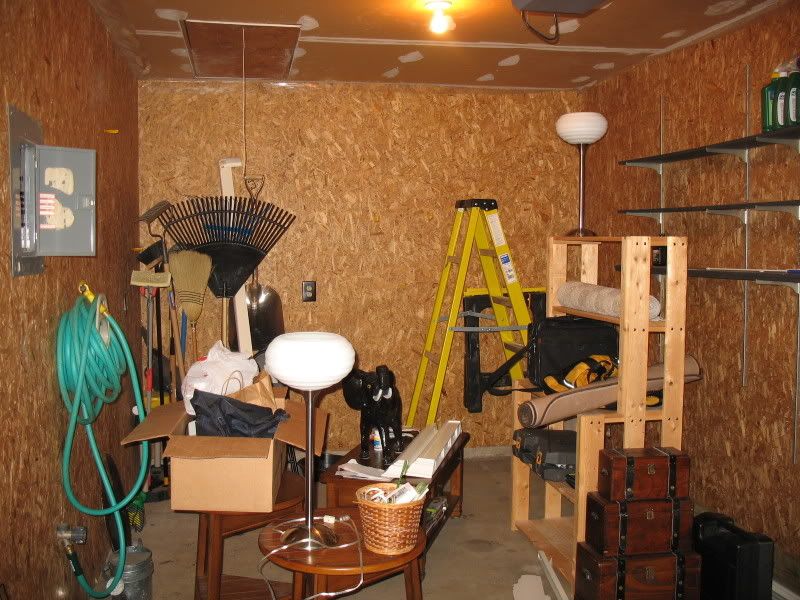 Cleared out the garage and started to build my screen frame. It's supposed to be a sandwich screen frame design which is a lot of work. I would do it a different want next time plus I think I messed up because I used a different ratio (1.85:1 versus 1.77:1) but in the end, it's not that noticeable, right?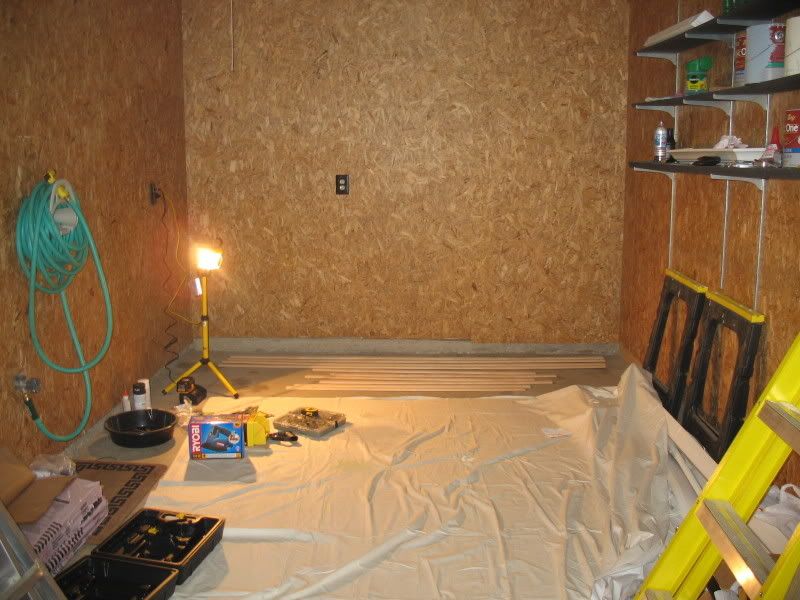 here's the lumber that I used (wood pine trim)