Well I have been an electronics/theater fan since I was about 10. I am 29 now and my wife and I bought a 4 bedroom house about 6 weeks ago. I was in a 1 bedroom condo before we purchased the house. I have always wanted a theater and was thrilled to finally start it after almost 20 years of it being a dream. The room is 13x16. I had a projector set up in my condo and am using the same screen and projector that I had (100 inch DIY screen and Mits HD1000 projector). I used AVS for ideas on the laminate DIY screen. Pics of my old set up can be found here:
http://www.avsforum.com/avs-vb/showt...&&#post9187330
Anyway, I drew everything up last week and went to home depot and bought the wood. Yesterday I made all the cuts and tonight I started the front wall. It isn't much compared to some of the stuff on here, but once I get it finished it will be enough to satisfy me. Here are some pictures of the room and progress I have made over the past 2 days.
Here is the entrance to the theater.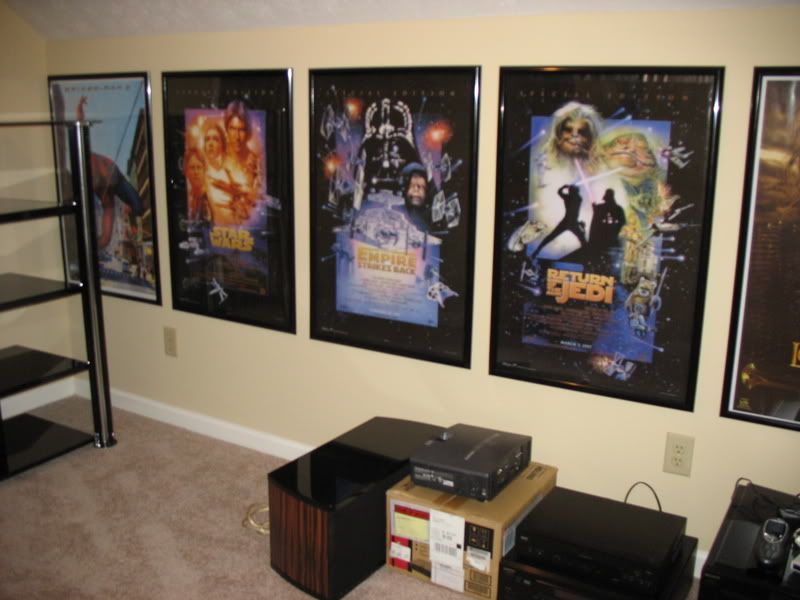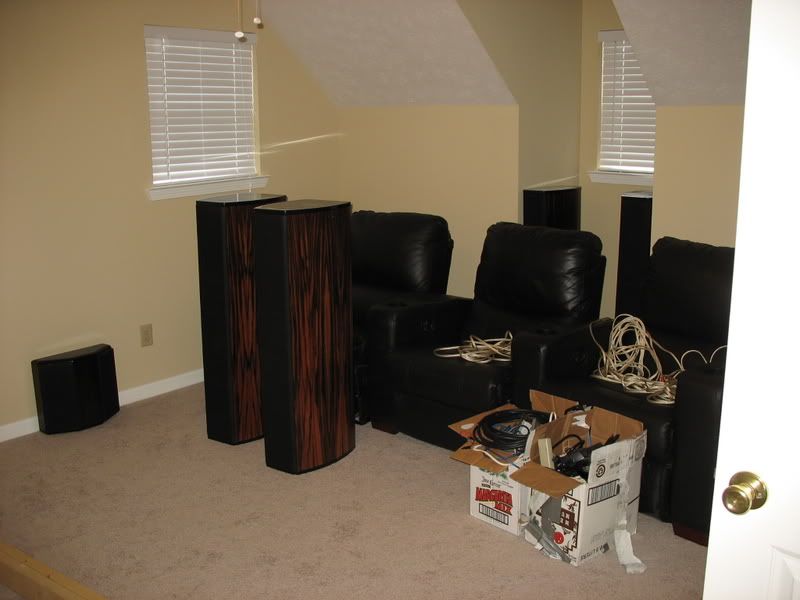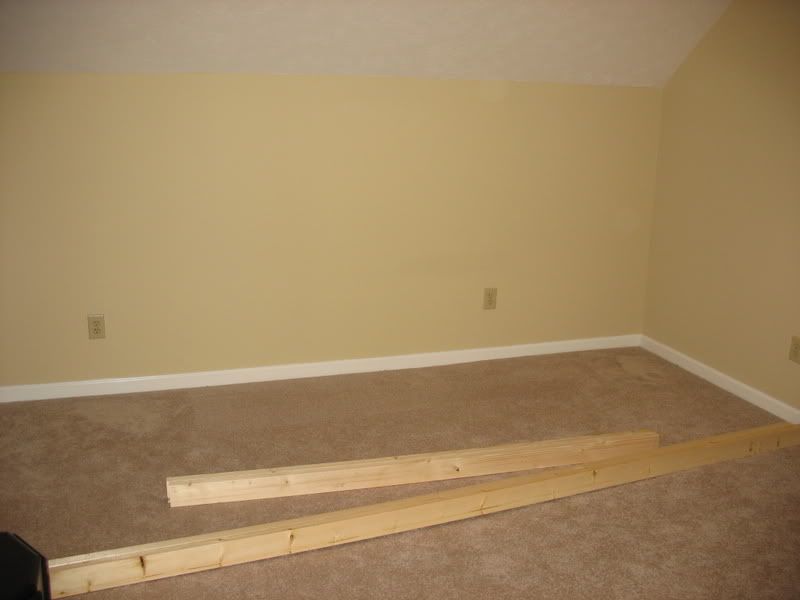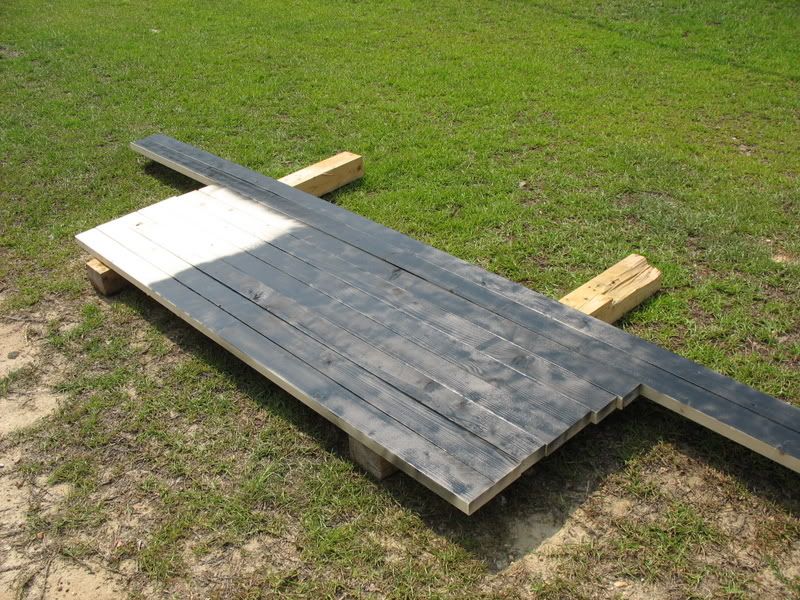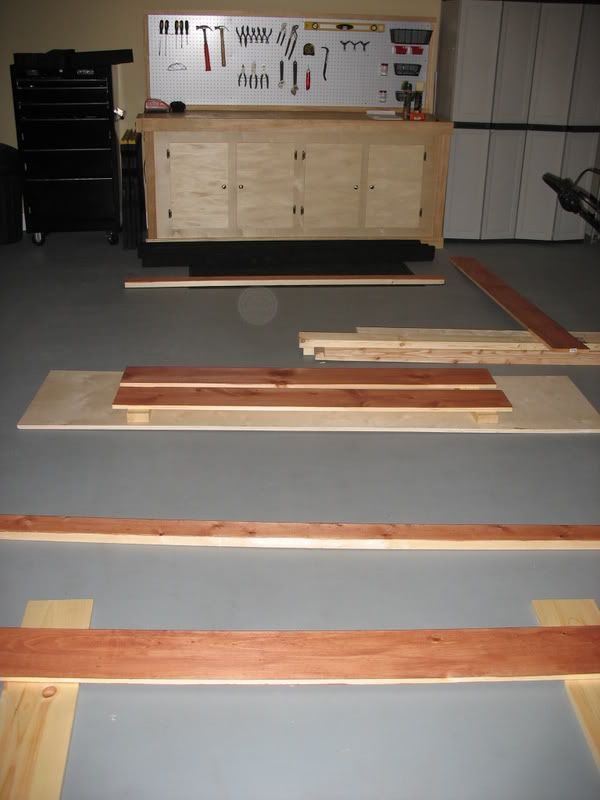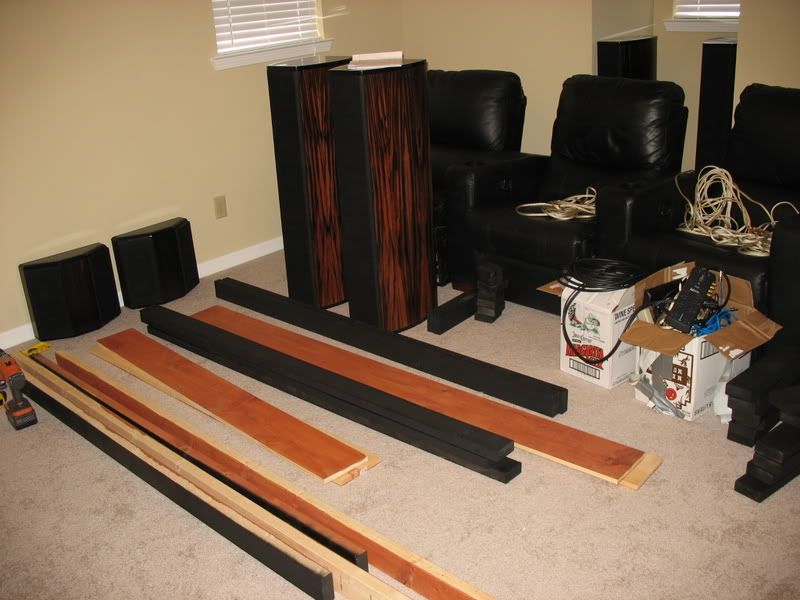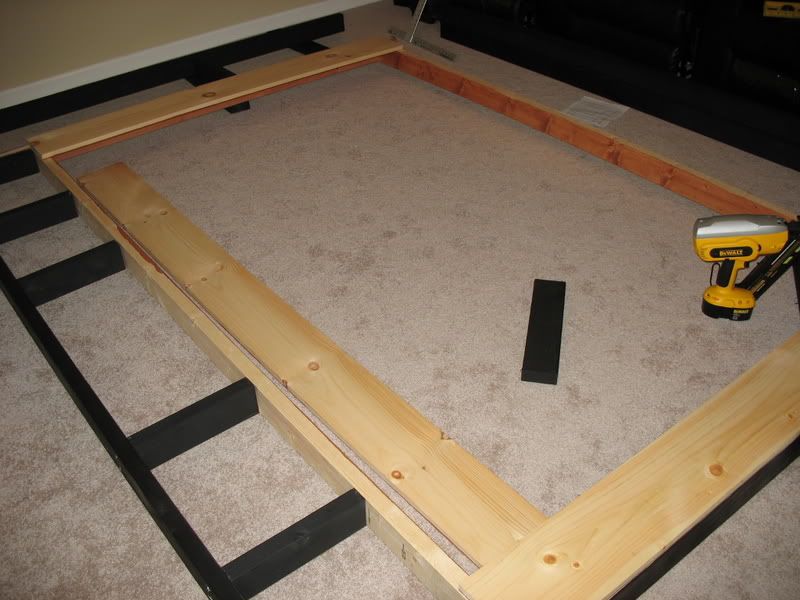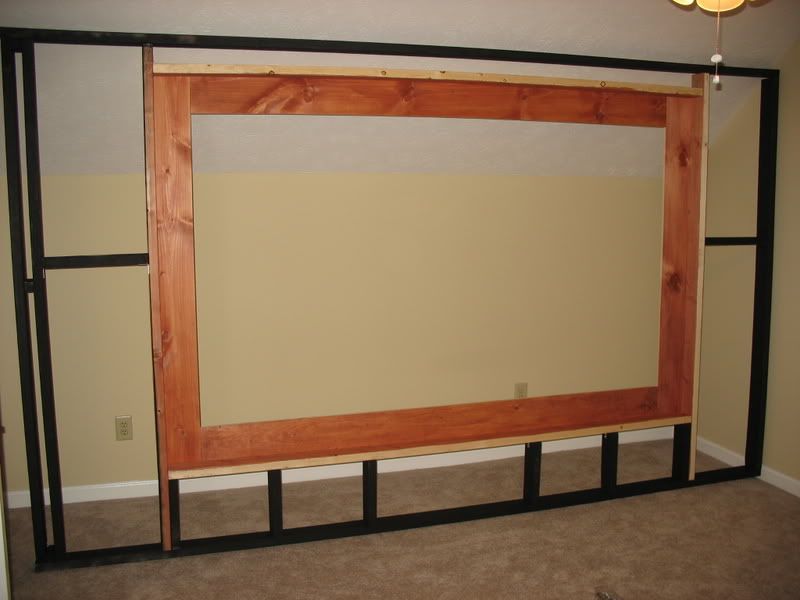 I got most of the framing for the front wall done tonight. I am use Dazian fabric to cover the wall. I ordered several samples and should have them this week.
Thanks for all the help on this forum. I will be using several ideas in the room (DIY Laminate screen, DIY marquee, plus all the other little things I never would have know about like the Dazian fabric).