I have my PS3 sitting on an enclosed shelve in my entertainment center but it run hot. I know I can take it out and put it in an open area but like the look better in the shelves. So i was trying to think of a way to have the fans turn on automaticly when the ps3 powers on. I dont trust those "intercooler" fan add ons they sell with small 10mm fans. The ps3 does a good job venting, but now i need to vent the hot air out of the shelves. So i decided to install fans in the back of the shevles to vent the air out. I looked around and found a usb cable, and 2 old pc 80mm pc fan. The point is to use stuff laying around. I cut the usb wire, stripped it. found a black and red wire. Also stripped the red and black wire from the fans. Connected them together. Then i cut 2 holes in the back of the entertainment center, mine is just hard cardboard. installed with some screws, plugged it into the ps3's usb. I played Resistance for about 45 min and inside the shelve is pretty cool.
Scissors, wire stripper, 2 fans and usb cable: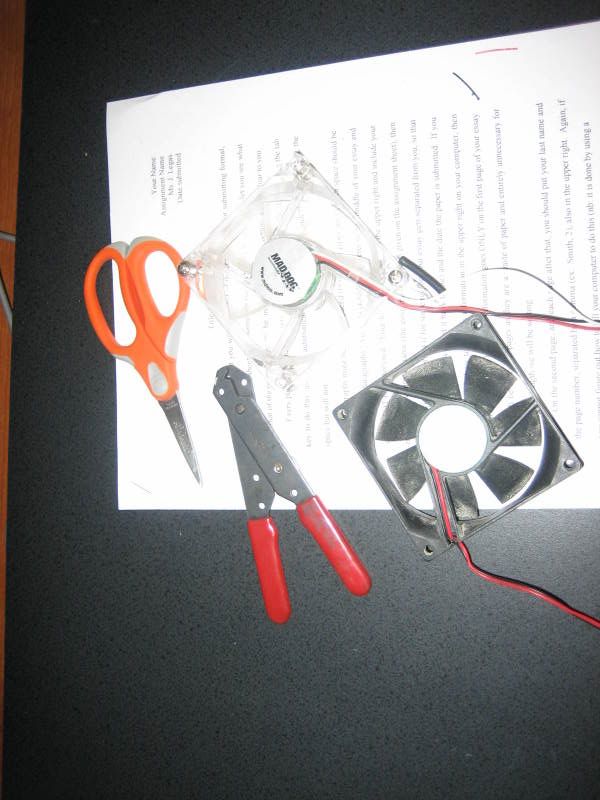 Connect them together: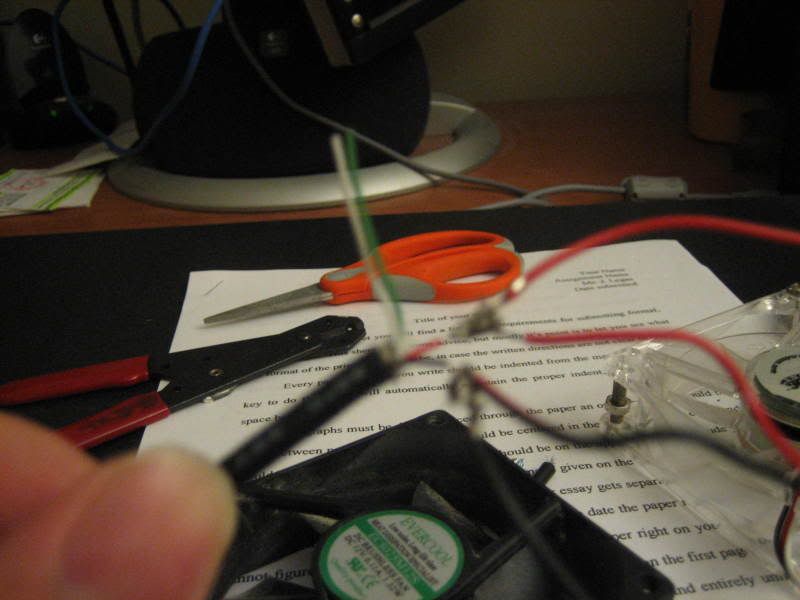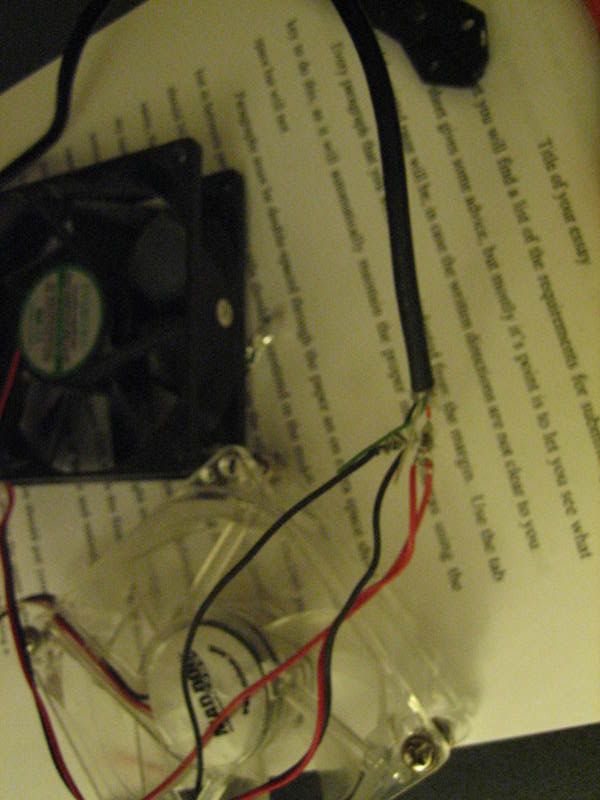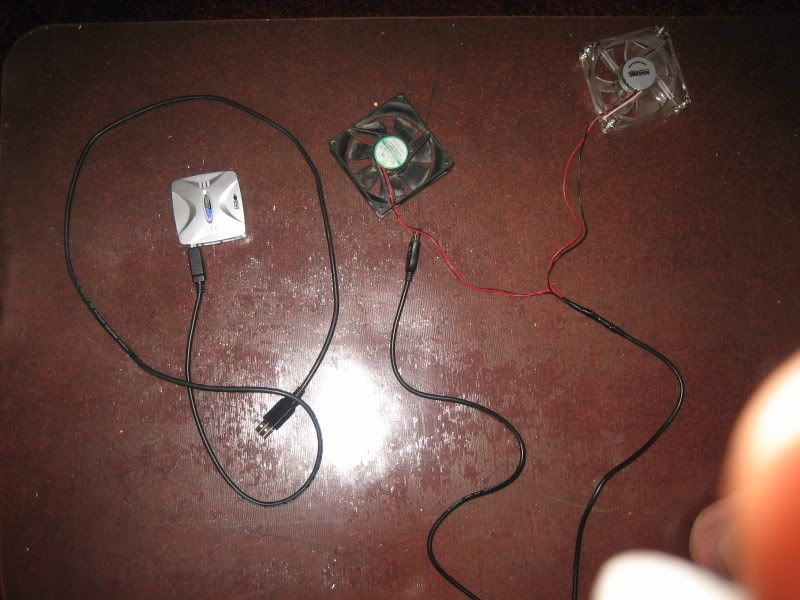 Test on PC: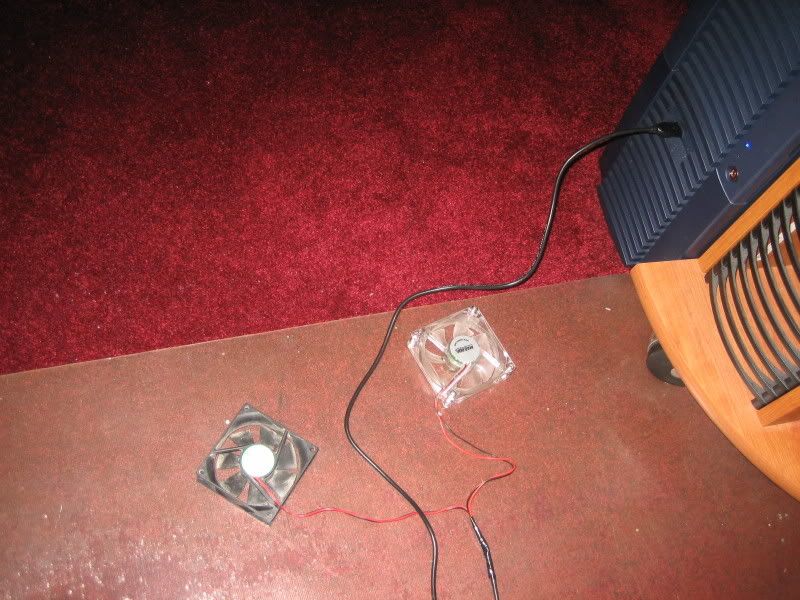 Install: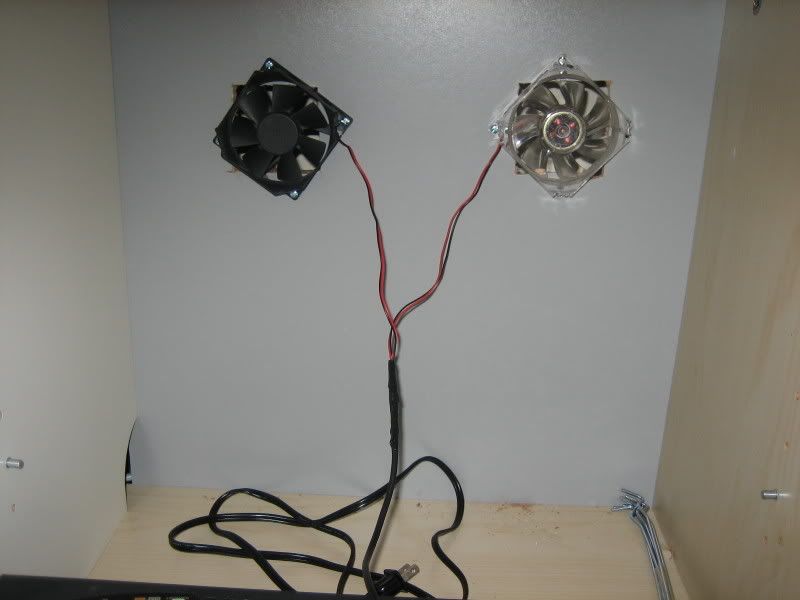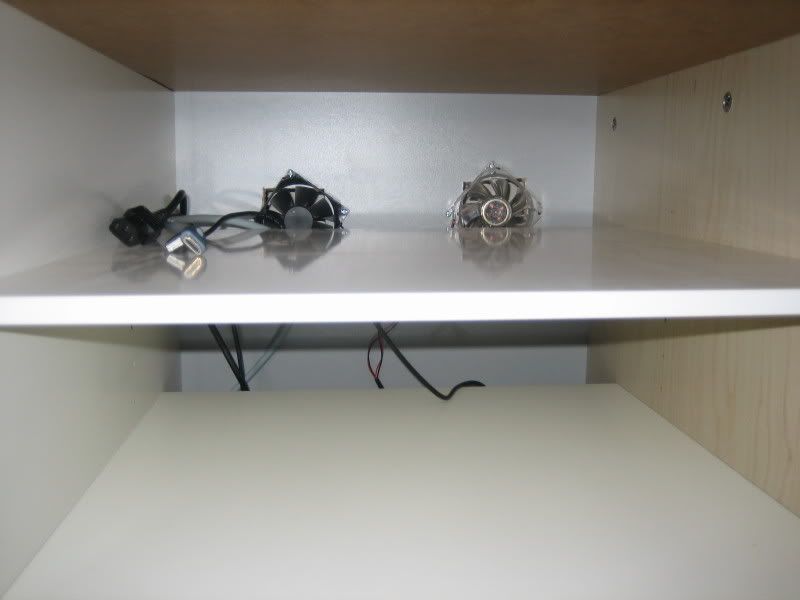 Put the ps3 in, the fans are not visable.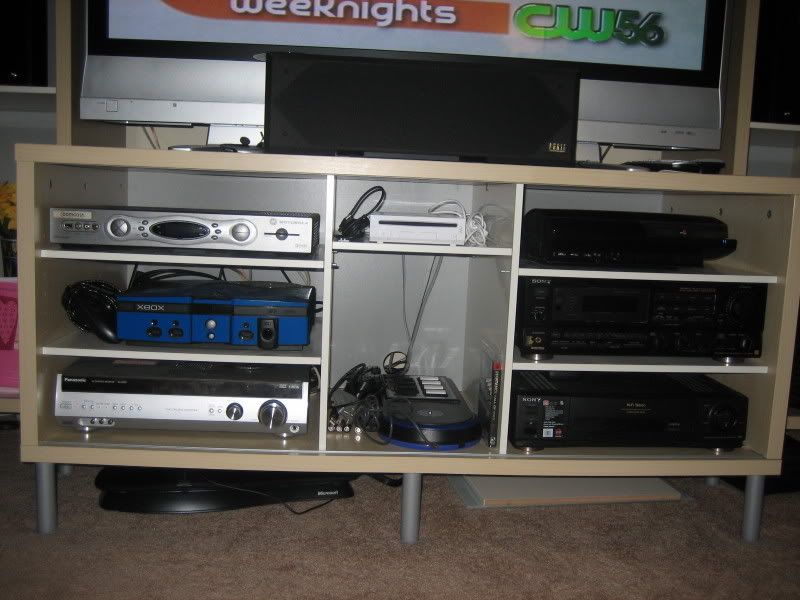 Enjoy!