Finally got a chance to put up my screen over the weekend.
Basically a simple 85"x48" BOC screen with a frame made of 1x3's.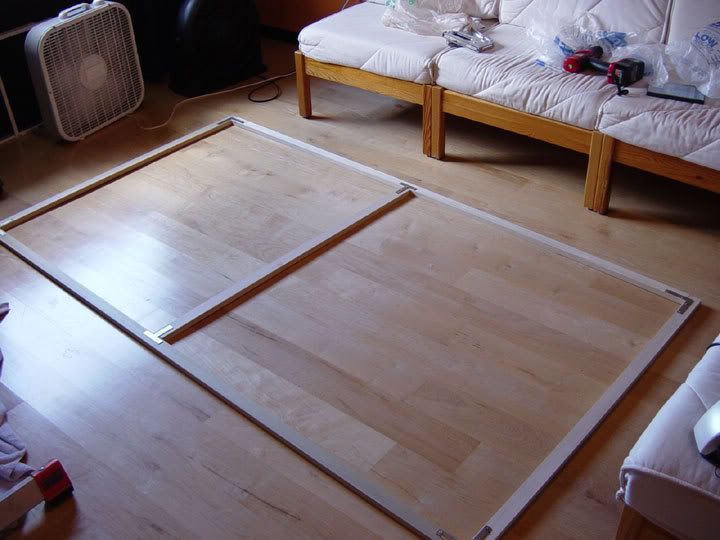 The real fun was mounting it to the wall with some hardware that I found at Lowes so that it "floats" about 4" out from the wall.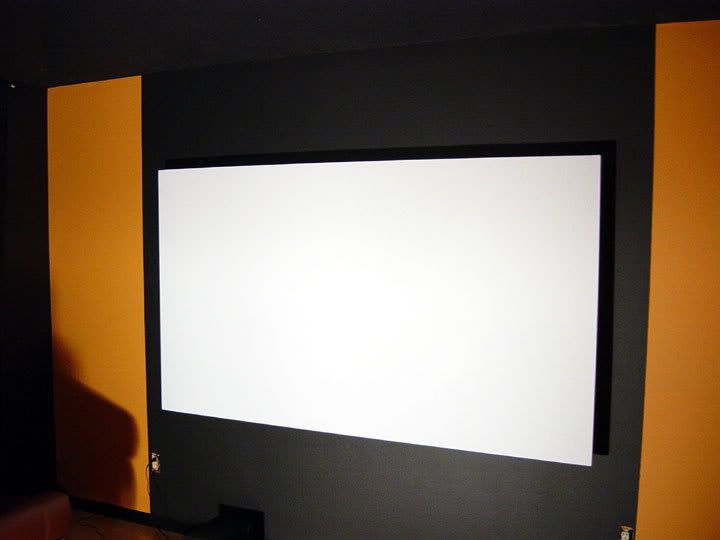 The mounting hardware for each bracket is made up of two pieces which slide together bolted along a slider in the middle. this allows for the screen to be adjusted by about 2" forward or backward at any of the corners by simply loosening the bolt, adjusting the screen and then re-tightening the bolt thus no need to take down the screen to make minor adjustments to "true" up the screen to the projector.
Best part is, the entire cost of the screen materials + mounting hardware was about $38.