I have floored off the top 9' of my 20' high family room to create a new enclosed HT/media room. The old lower space was 7500Cf with large openings to even larger spaces and as such, it was impossible to get good HT effects. I have wanted a dedicated AV room for several years now and the large price tag and complications associated with building an entirely new second floor addition had prevented me from moving ahead with the project. Then my original idea for this became the solution. I sacrificed a very dramatic 20' high room but the net gain in livable space and my desire for the HT play room made it a no brainer. The project started three weeks ago and will be finished on Wednesday of this week. My contractor neighbor was a great help but it was really a pretty simple project as all we had to do was build a floor, a little sheet rock, some electrical and instant HT room.
I have purchased some new equipment and will be installing quite a few GIK Acoustics absorption panels and tri traps to make the room sound as good as it can. Below are a few photos of the new space and a crude drawing I created for the GIK guys. The drawing has some details but in addition to the things mentioned there, I will have a projector on the back wall and a ceiling mounted screen that will drop in front of the plasma for movies. I will have light control in the room (heavy drapes and shades for the windows) but I wanted to be able to enjoy the room in the light as well. I have purchased a U shaped sectional as the primary furniture in the room. I also ordered two large bean bag chairs as movable extra seats. Its has really been fun putting this together but the fun will really start when I setup the room and tweak the system. I'll add pics as the room progresses.
Crude drawing of room:
Through the double, doors back wall:
Back wall with Axiom QS8 SB speaker: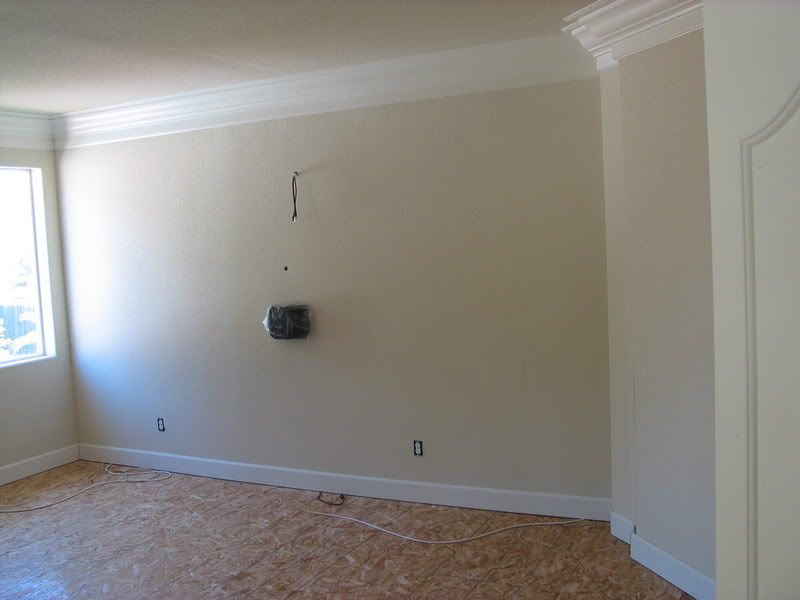 Front Wall (Mains, subs?, PJ and Plasma):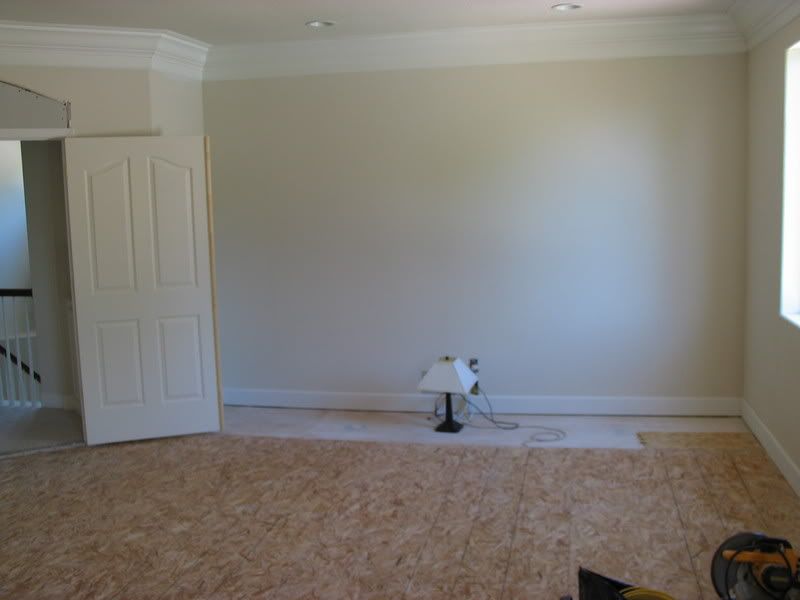 Room will be carpeted. Floor has two layers of Ply sheeting and was insulated.
Cables to primary and backup locations were run under floor. It will be great to have a space to do with as I see fit with no or few asthetic compromises.