Quote:
Originally Posted by
Chris Rein
WHAT!?!? You sold the Fathoms? I saw your classified ad tonight as well. After all the discussions in the Fathom forum, why the change of heart? Just curious.
Interesting where you are taking your room now. Seems like yesterday you were just getting the previous room all set up and cozy!
Yes, I sold the Revels and the Fathoms and you are correct in that I was theoretically finished with the Audio in the room and had started looking at video. Then I visited another Forum member's home who had gone through a similar process of upgrading from MidFi to some very high end audio for his HT application. He had the JTR speakers you now see in my HT.
Long story short, to achieve great Theater like sound requires lots of power and high efficiency loudspeakers capable of the handling the wide dynamic range of movie soundtracks. With "high end" products like Revel and JL, you get a very refined and well made product (great aesthetics) but the DIY guys have it right in that you pay a lot for the name brand and the fit and finish.
Bottom line is that once I heard his system and looked past the aesthetics issues, I realized that I was spending much more than I needed to get what I wanted which was real Theater sound. I am fortunate in that I shop hard for all of my equipment and so have some liquidity in my gear when the inevitable selling happens. I hope this latest move provides some stability in the HT room audio wise but realistically, this is a hobby and for me that means that change is both fun and inevitable.
Here are some pics of the room in it's current unusable state. I am installing an equipment closet in the former small dual linen storage cabinet area outside the HT room. The front of the in-wall equipment rack will be hidden by an acoustic panel on drawer slides for access. There will be a louvered door on the closet outside the HT room for rear access. I'm going all RF for all of the electronics.
This storage area is the new equipment closet and will be demoed today.
A rough cut of the new equip rack acess inside the room.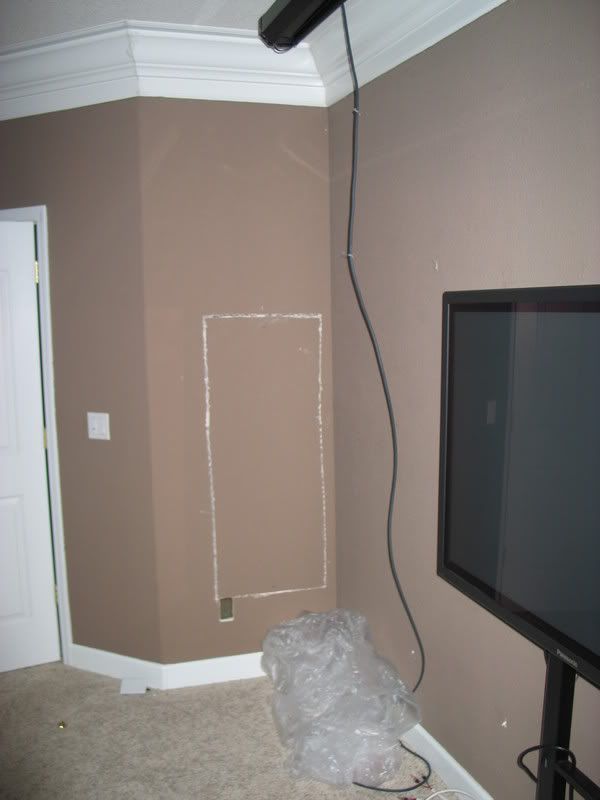 My non-functional HT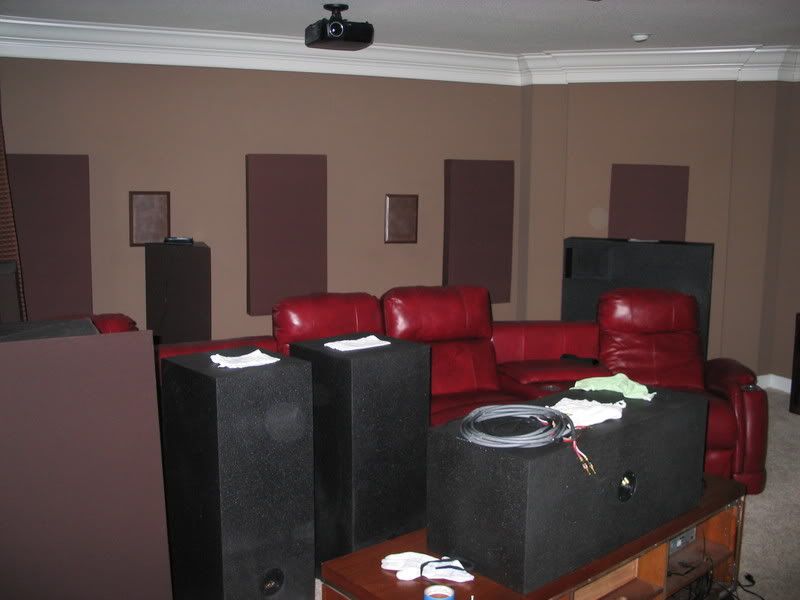 Now, back to work