Hello all,
I'm working on an upgrade to my HT, and I want to go scope. I have an existing 92" 16x9 Goo screen (80" wide, 45" high.) My projector is currently a Runco CL-700 (720p DLP) mounted 14' from the screen. I jumped on the U85 lens deal. It works with my existing PJ, but being a VC lens, gives me an 87" diagonal 2.35.
My seats are ~11' from the screen and can't practically be moved back.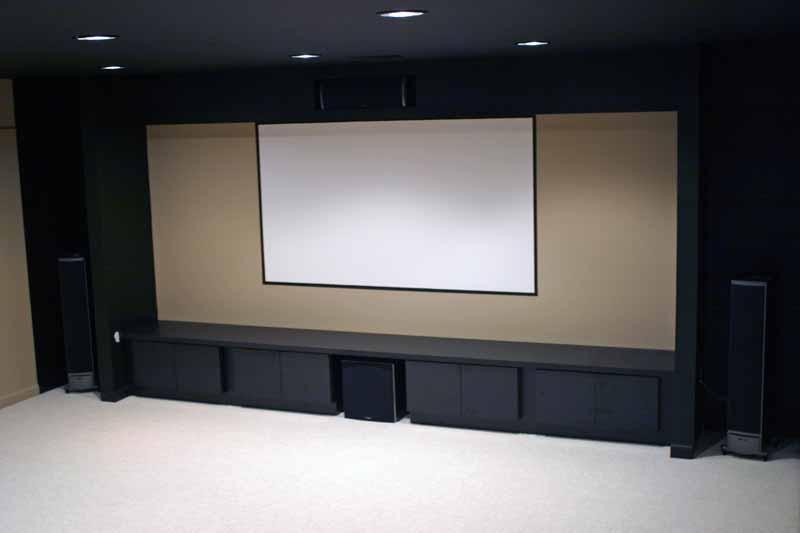 screen during construction
I'm thinking of repainting a larger screen. If I keep my existing height (45") I'd need to widen it to 108", for a 117" diagonal 2.40. Obviously I'll have to move my PJ back, as I don't have the zoom available in its current position. (Actually, I plan on replacing it with a 1080p unit that works with my U85.)
This proposed setup will give me the same size 16x9 image, but a larger 2.40:1 (constant height, right!).
My question is: Will I be sitting too close to a scope screen? 11 feet from a 108" wide.
Obviously, I will test mount and test view the new PJ before busting up drywall, but should I go smaller?
Thanks in advance.