Quote:
Originally Posted by
karlsch
It's good to know that you are a seller of BDII screens. That makes a difference.
I am just an end user who bought one. But being an end user, I am in a good position to judge whether claims made for this screen are valid or deceptive or sometimes even dishonest. All I have to do is look at my screen.
Lets get back to the pictures you posted that are supposed to be in a room with a lot of ambient light including a side window (I commented that the room appears dark, you claimed is was your camera's fault). Your description: Here ya Go Full Ambient light SHots taken during the day... All Pot lights on Side window blinds up. The pictures are in this post:
http://www.avsforum.com/avs-vb/showp...postcount=1474
Here is a picture of my screen with light coming from a side window: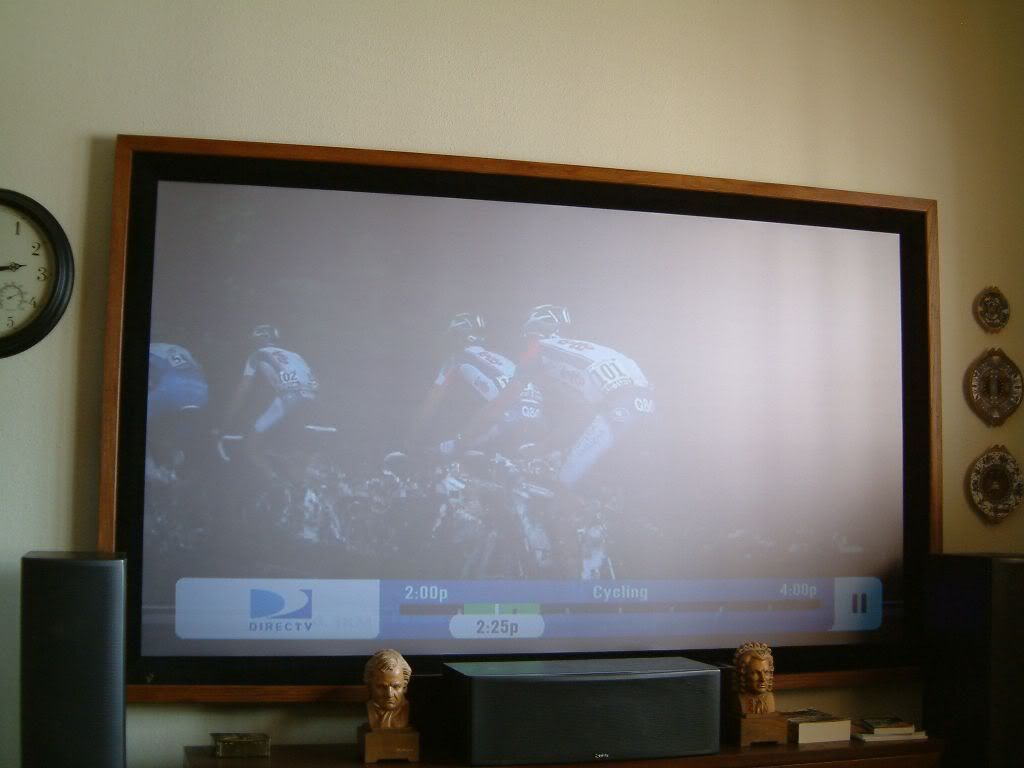 Notice that the light coming from the side window causes the speakers and other things to throw shadows.
Now look at your pictures again. There are no shadows that would be there if there truly were light coming from a side window. Did you accidentally post a picture of a dark room with no light coming from a side window or is it your camera's fault again?
Dude! I think you have the screen on backwards!!!