EDIT... UPDATED WITH RECENT PICS 2/5/10

Well... finally gonna get started with my home theater in the basement. Have read and looked at all of your theaters and let me thank all of you for posting. I am hesitant about doing a thread like this because of my lack of construction knowledge.... I can help you with your alls golf swings but when it comes to how pieces of wood should be put together to form something useful then I'm lacking... Always need somebody to tell me how and I'll give it a try..

Thats why I've gotten to this point. Watching all your threads go up and giving step by step instructions gives me more of a sense of actually being able to get things done.

I've got the walls framed up and will be putting up electric and thought I'd start putting some pics up so the project could get picked apart. I really want criticism and feedback about everything you think is stupid or could be done a different way better... at least before I get into it.

Anyhoo.. I'll shut up and start posting... i've got some renderings and I'll get some regular pics up tommorrow.

Thanks again for everybody who has given their step by step advice.

O.. PS... forgive some of the chairs and barsets.....thats the only thing the program had and I haven't had time to get more exact yet..... and the colors are NOT what I am going with, I just put them up there to see. Some of the dimensions around the stairway are a bit off for some reason so there are a few places where it doesn't fit exactly... The home theater area is about right dimension wise. Those walls are up. I had a lot of space to make many floorplans but this is what the wife liked and I got tired of moving walls around.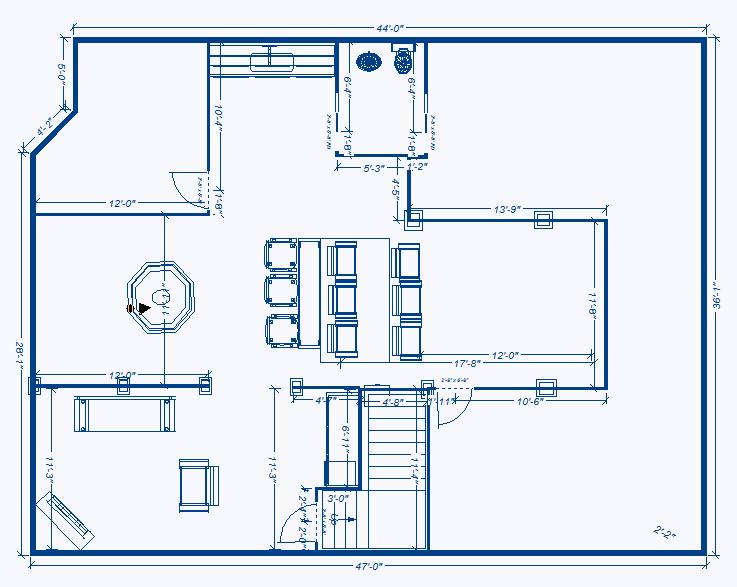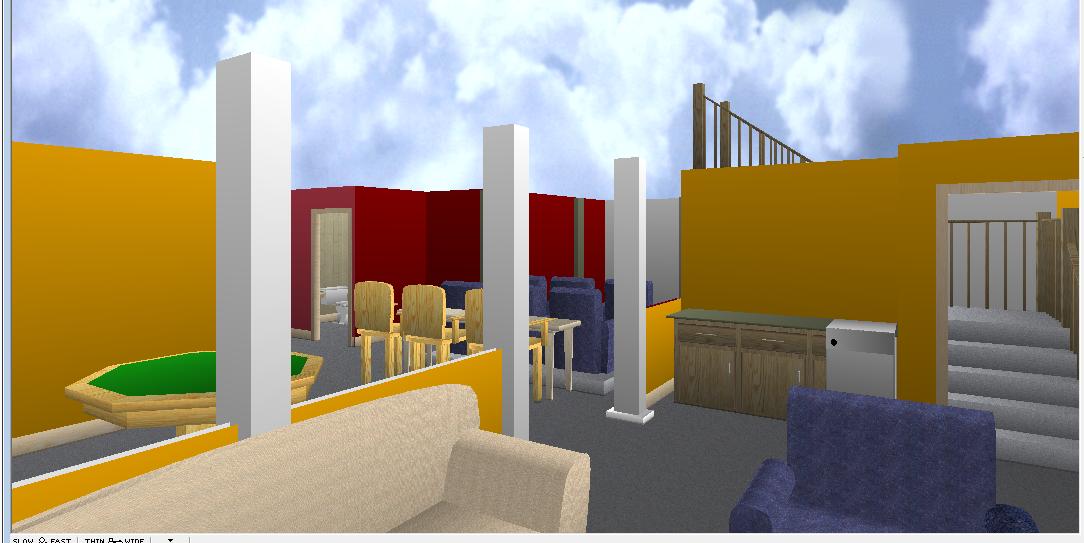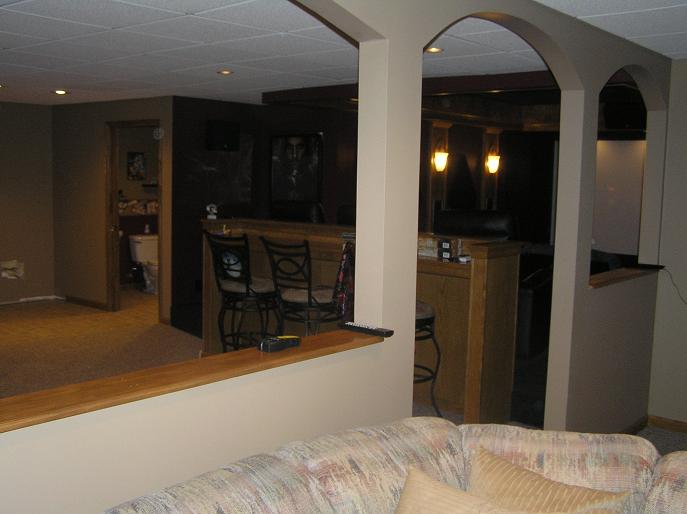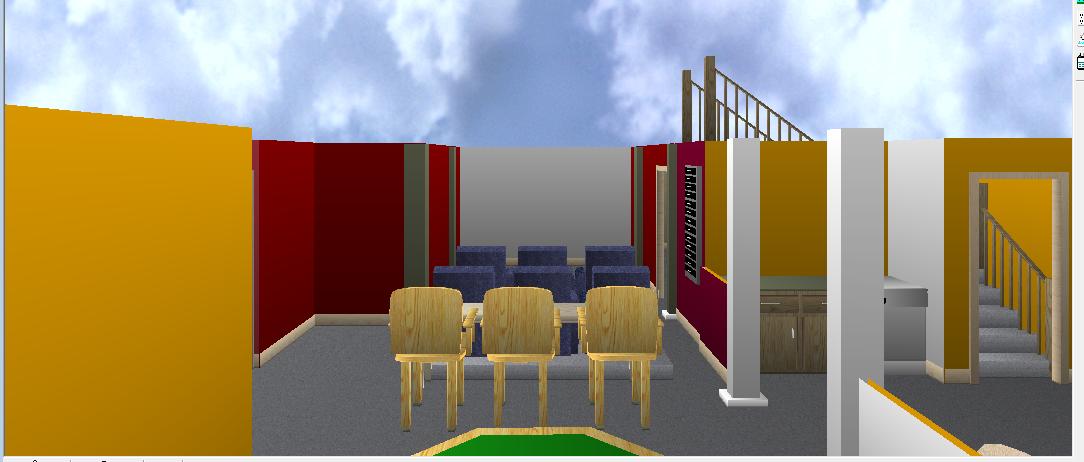 all the cloumns will have arches above them going from column to column. Couldn't figure out arches yet.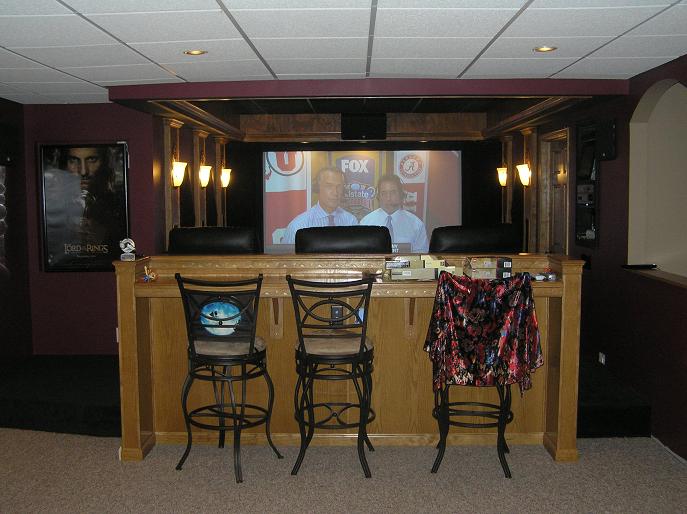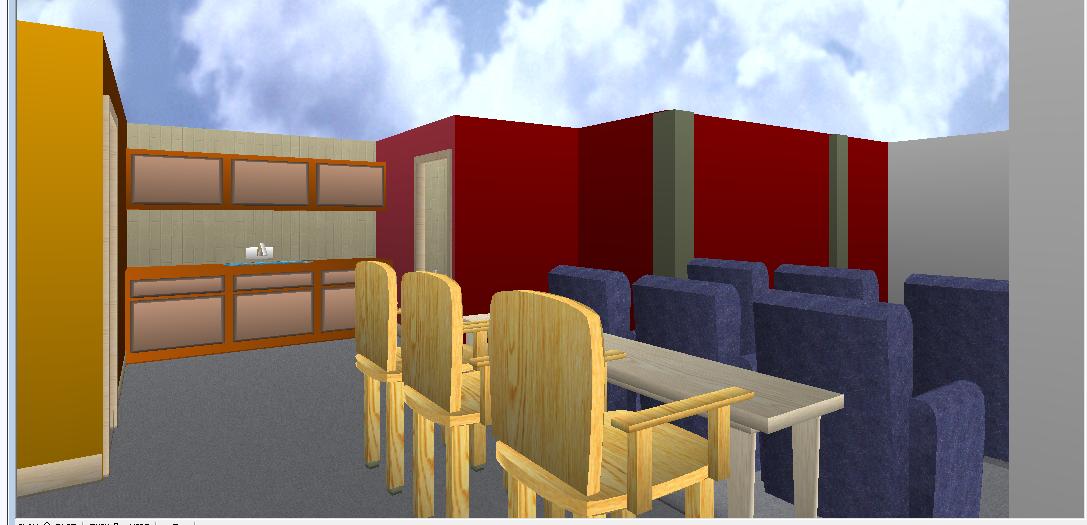 The table behind the seats was the best thing I could find. I didn't see any bar type objects... It will be more of a bar like a lot of other theaters have had built into the riser.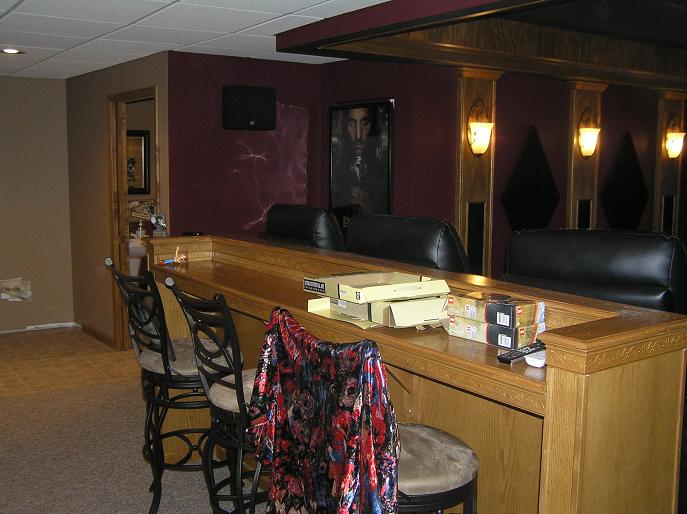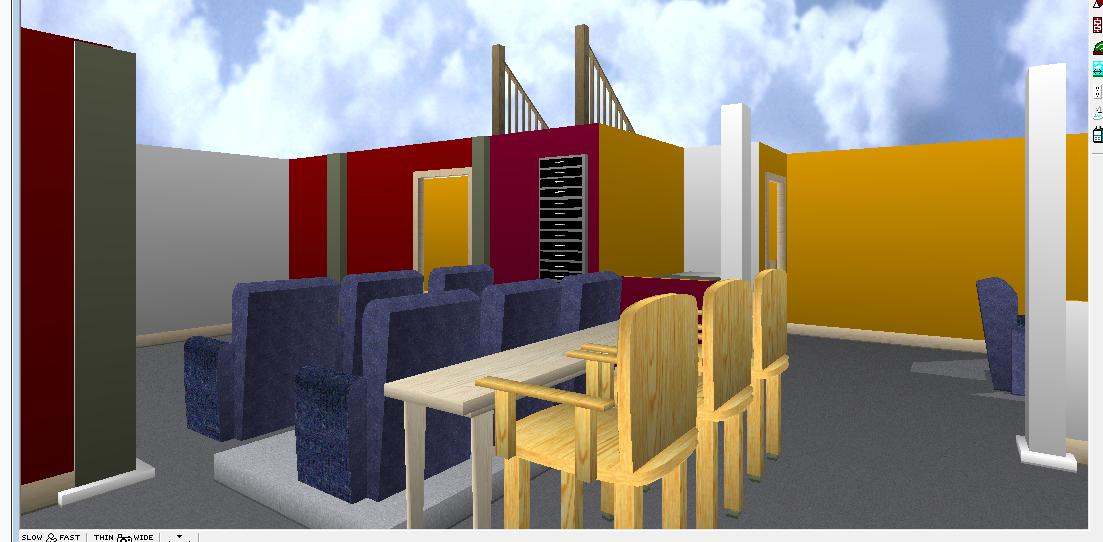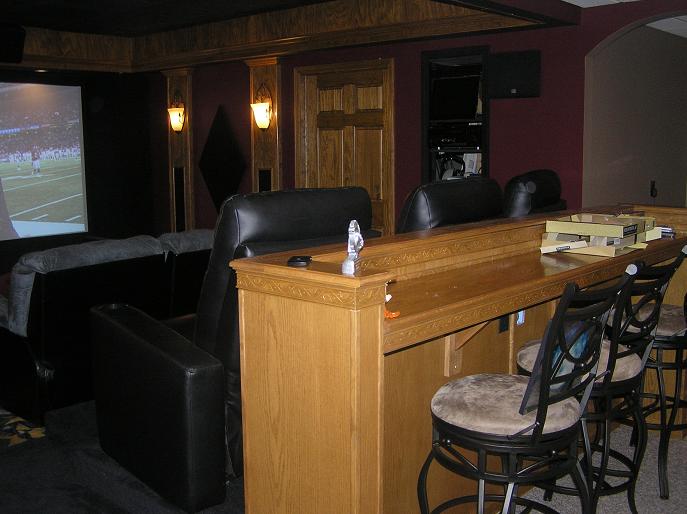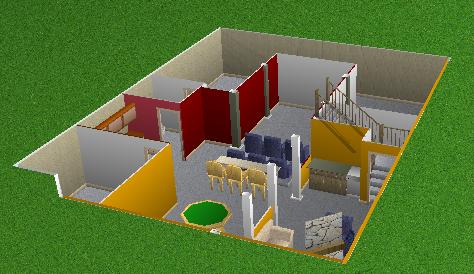 A couple of updated pics using the DIY masking system
I made...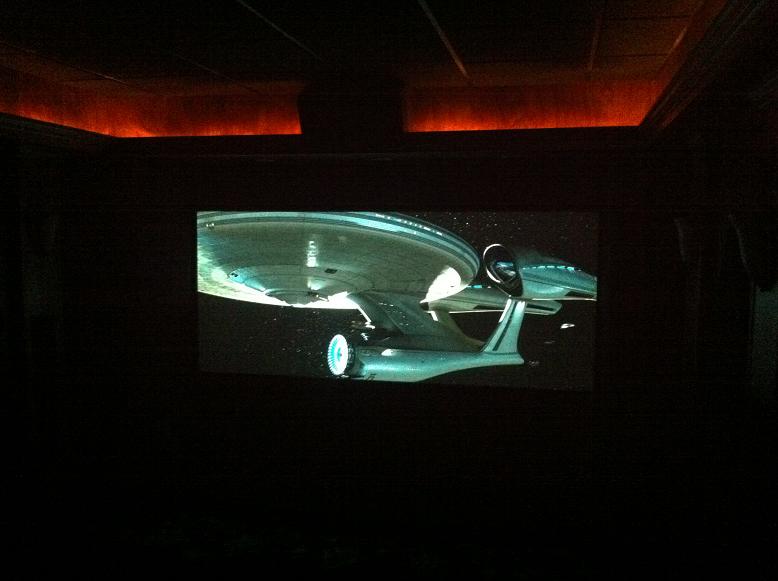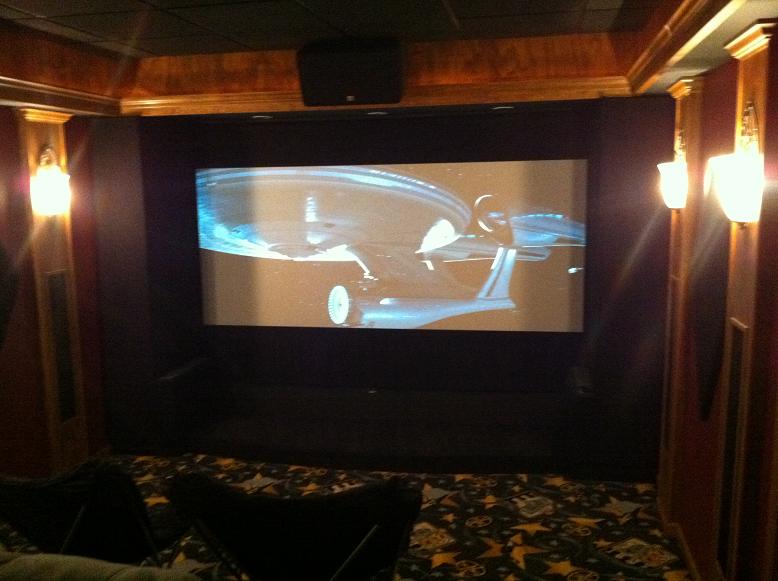 Edited by Wazzey - 12/23/12 at 8:52am