While watching a movie a few weeks ago.... seemed that the boom boom from the sub sounded more like a click click... little more intense than that.

Pulled the sub out and opened it up to find this. Poor little guy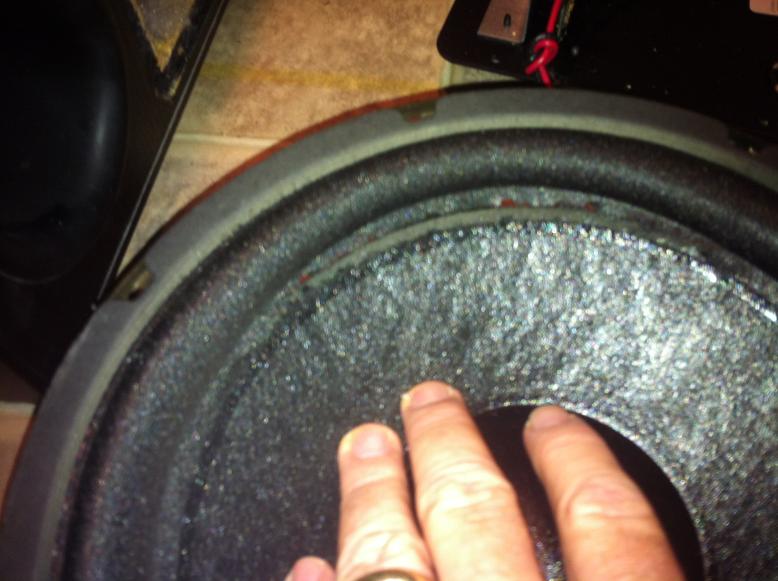 That doesn't make for very pretty sound. After a little googleing i found speakerworks.com
You measure your sub dimensions and they send you out a speaker refoam kit to fit. I emailed them with a question and they sent me more info about what they thought I needed.

After following their instructions... ripping off the old foam and trying to get the gasket off in one piece... taking off all the glue and using some rubbing alcohol to get all the excess glue off the cone... this is what you get..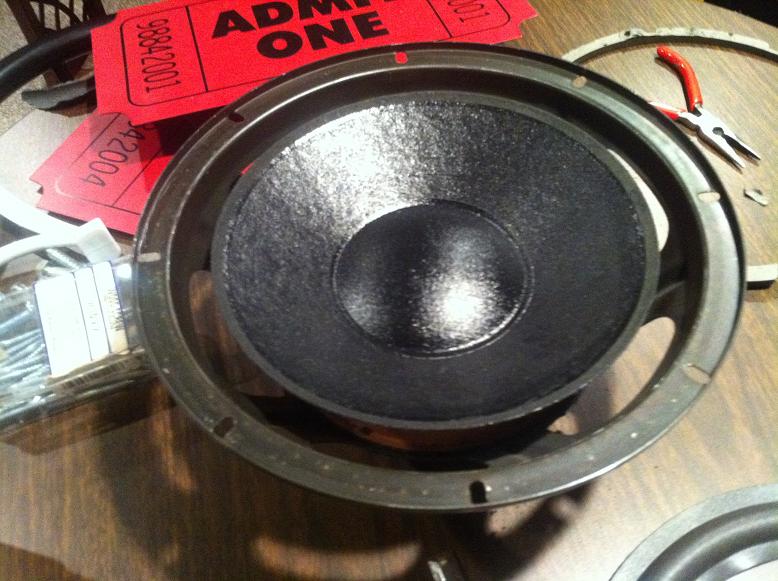 Here is the gasket that they send. Notice how wavey the edges... Having them this wavey made it really hard to get to work...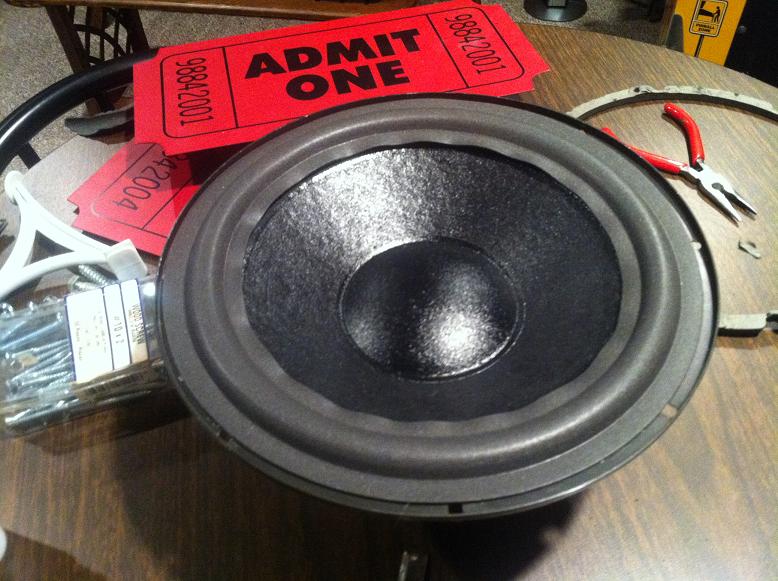 Next comes the tedious glue session.
Glue that they sent just looked like regular elmers glue.
Using my own method and just using my fingers to go around the edge and keep pressing it down, it finally started sticking the more the glue setup.
As I started the process, it was so bad I really wanted to throw it in the trash.

Edges finally stayed down and this is what you get... I actually went upstairs with the sub and watched TV while spinning the sub and putting my finger under the cone and above it just pushing the edges together.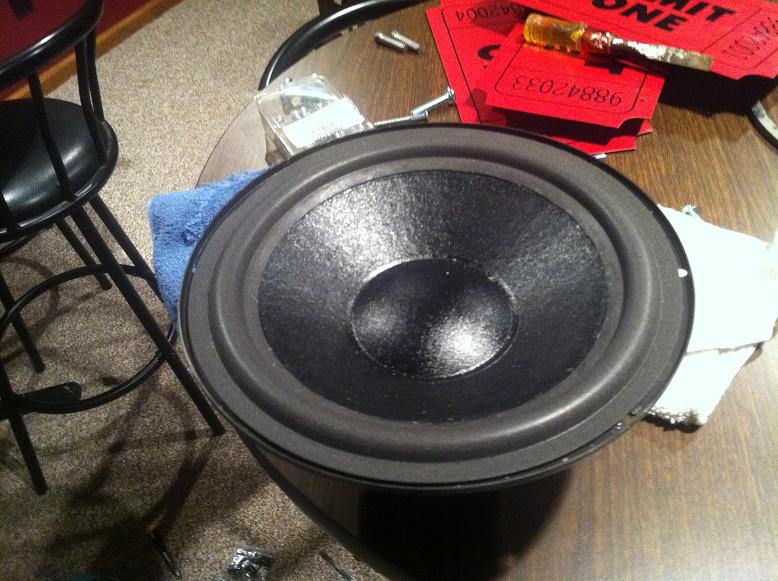 Glue the edges of the foam to the outside edge and glue the gasket back over the edge of the foam and turn it upside down to get that to stay... that was the easy part.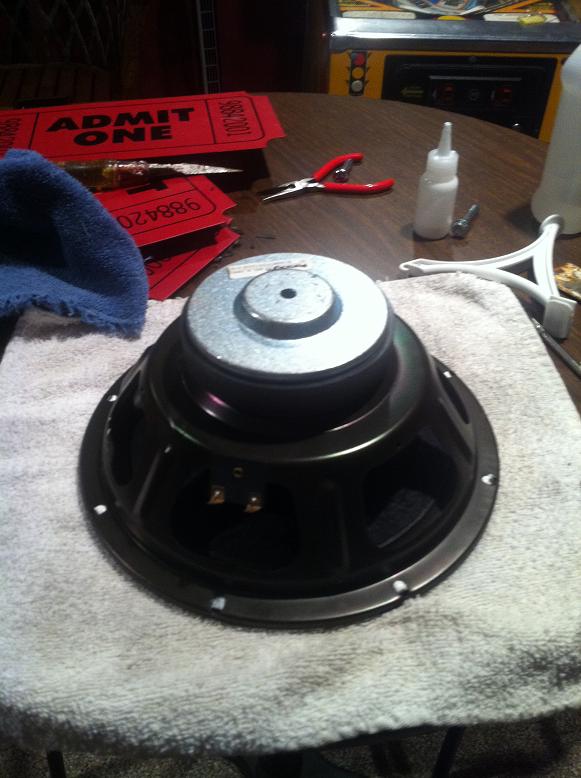 After a night of sitting... this is what you get.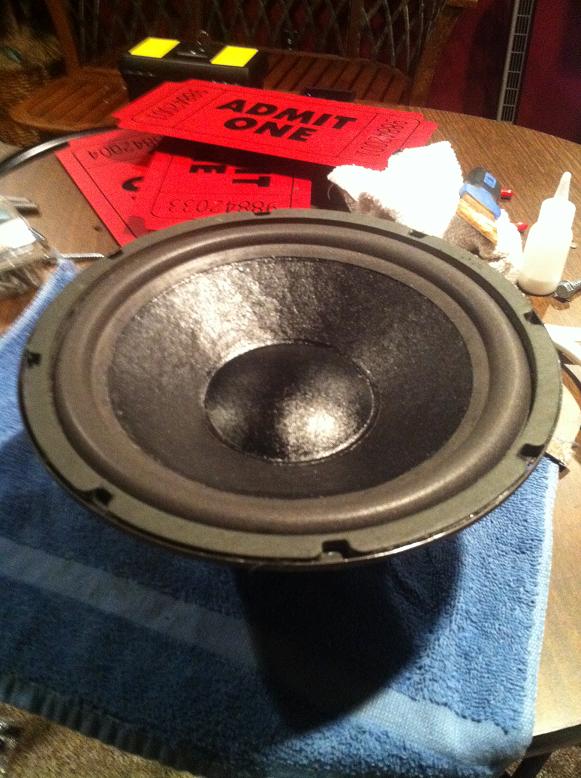 I'll put the sub all back together when I get home. It looks like its pretty solid.
I got LOTR in bluray and ripped the movies to the hard drive and I started Fellowship without the sub thinking that I could watch them without it and after the first scene where sauron gets the ring cut off, the scene has a large wave of sub sound and there was none.... Thats when I knew I couldn't watch them without it and had to get it fixed.... Will watch it when I get home knowing the glue has set in for a day.... Hoping it will last for a while.

On a side note, got my screen mask to work better than I ever had... Read a little more and finally got the upper, lower and middle limit set right and have it programmed in the harmony. Now when I click the button, it goes up and down very quickly like it should... Amazing what happens when you read the instructions... That only took a year or so of doing it the wrong way for me to get it programmed right....
Edited by Wazzey - 12/23/12 at 9:11am