Well, I have one bare wall left in my rec-room, game-room, party room, man-cave...
I already have a fireplace, huge wet bar, poker table, pinball machine, Multicade (70 in 1 Cocktail Table), Plasma TV (42") with surround Sound and a Wii.
The one wall has limited options. I say a "Jukebox" at Target for $500 (2/3 scale, 1 CD only) and thought about it.
I decided instead to get a full sized one. Those are more then I expected. But, the new models have 100 CD changers and ipod docks.. These things look increadible and I want one more to finish the look of the room, but also because I think I will use it a lot more then digging out CD every thime I want to listen to something.
The 2 main high end brands are Wurlitzer and Rock-ola. Here are some pics...
Wurlitzer 1015 Bubbler in Walnut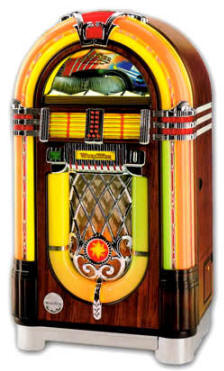 Rock-Ola Bubbler Jukebox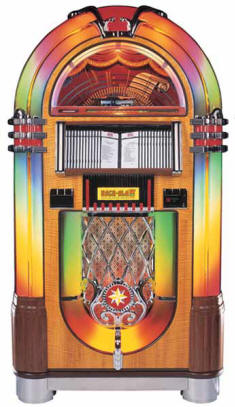 Main difference that I can read about is that the Wurlitzer has the CD mechanism visible (like the old 45's), but only has room for 60 CD list cards (so you need to combine them) whereas Rock-Ola has room for 100.
Overall, they look the same to me, but Rock-Ola has a few other, more "Vintage" styles (late 30's/early 40's, instead of the 50's style. These have more wood details instead of chrome...look a little more like antique furniture, and may look better in my rec-room. Price is a few hundred more...)
Rock-Ola "Gazelle"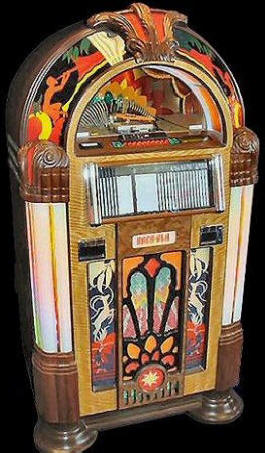 Rock-Ola "Peacock"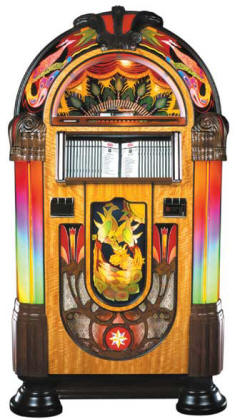 They also have "branded" jukeboxes, but I don't think I want to go that way. The light show is less impressive, and they cost $1000-$2000 more then the standard Jukebox...
Rock-Ola "Jack Daniels"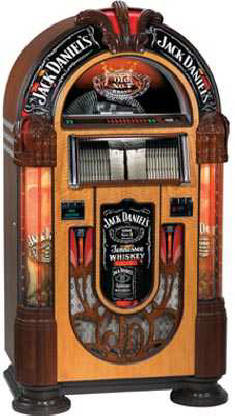 Rock-Ola "Harley Davidson"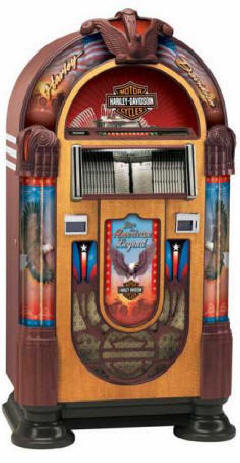 For the sake of completeness, here's the $12000 Wurlitzer "Peacock" (I feel, the ugliest Jukebox pictured).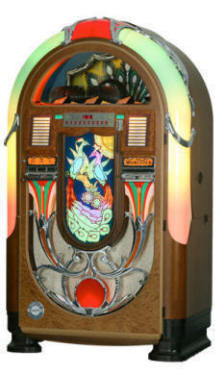 So, anyone own one of these? What were your thoughts? Does it get used? Do they last? Sound Quality acceptable for the price? Do the bubble tubes and lighting effects burn out after 2 months?
BTW, I am leaning towards the Rock-Ola Gazelle or Peacock.
Opinions please...