Objectives:

1. The usual DVD vs HD comparisons from various versions.

2. The UK Goblet Of Fire HD DVD import released last year against the new release. Its has been indicated that Warner is using the new VC-1 tools that may yield more improvement to PQ.

3. A visual aid to help users with web enabled features of the Order Of The Phoenix HD DVD.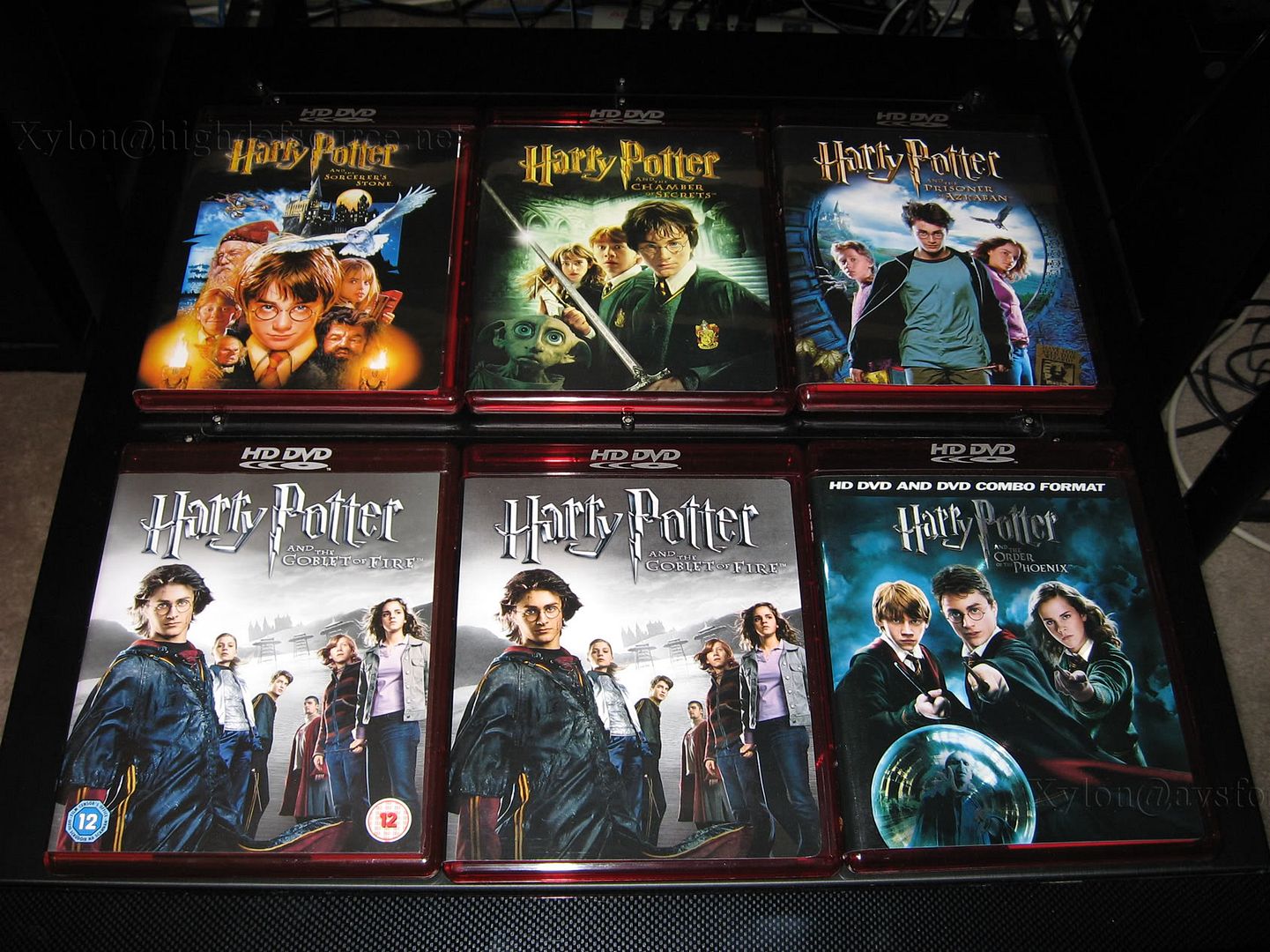 Please note some pictures are taken off from my PJ at 120" screen. They are for illustrative purposes only.