Here's a few shots of my 5.1 system/living room. Some of you may have seen it on some other forums.
Then:
Last year:
Now(2009):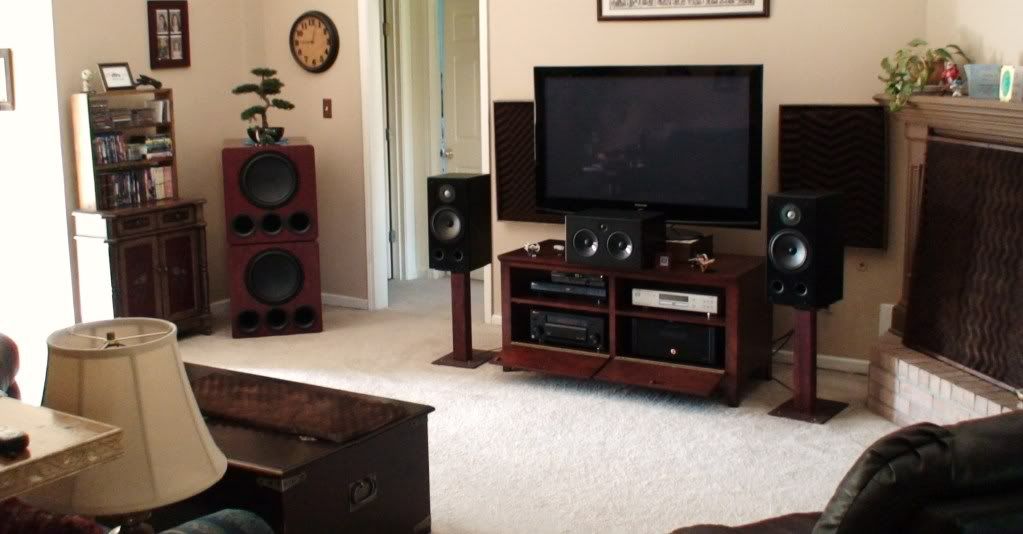 Equipment:
50" Samsung plasma display (HP-T5054)
Pro-Ject Debut III/Phono Box II
Philips DVD963SA DVD/SACD player
Pioneer VSX-1015TX a/v receiver
Speakers:
Polk Audio RT7 (mains)-vintage
Polk Audio CSi30 (center)
SVS PB13-Ultra
RCA X88AV (surrounds)-vintage
Now my simple 5.1 (+1) system.